Nutritionist and River Cottage gluten-free baking teacher Naomi Devlin questions industrial gluten free products.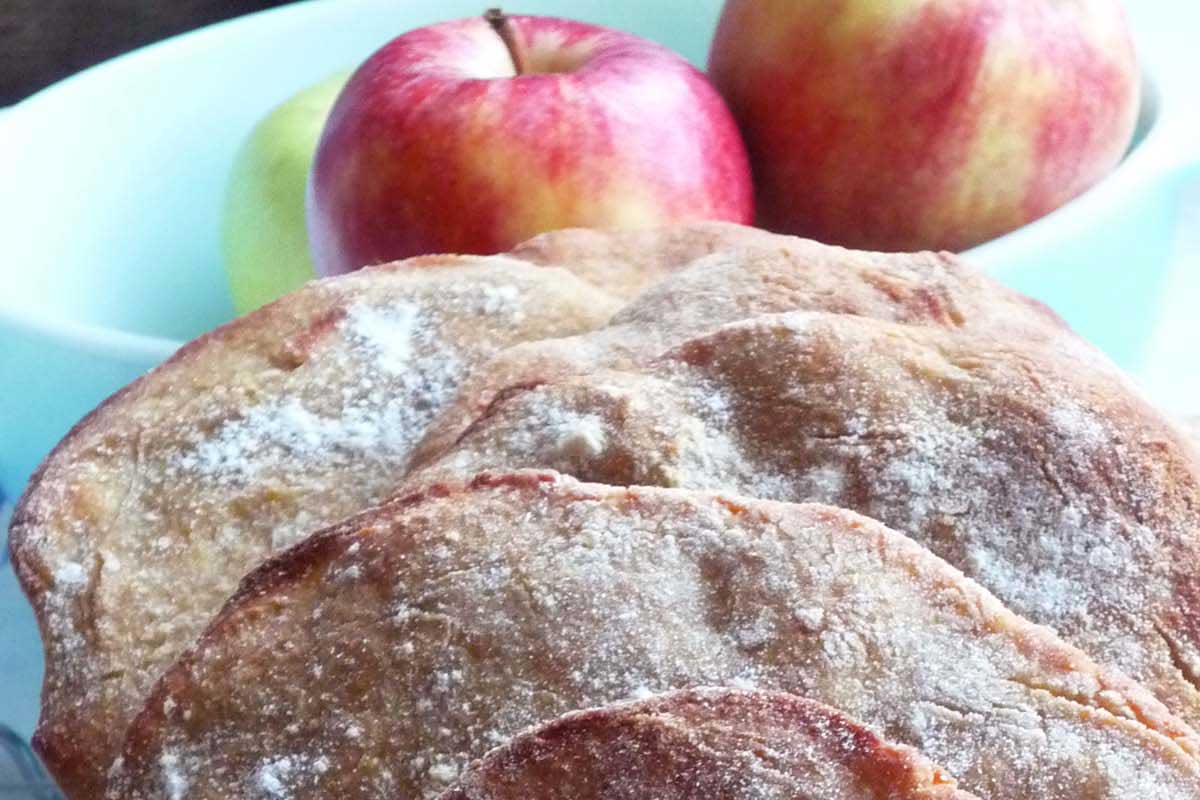 Photo © Naomi Devlin
Being diagnosed with coeliac disease or a wheat allergy often results in being steered by industrial food marketers towards all those 'wonderful' gluten-free alternatives, but little information about how to live well without gluten. Most commercial gluten-free loaves rely on an array of starches, gums and chemical stabilisers to achieve a cakey, factory loaf style product.
In the absence of gluten, manufacturers have turned to their chemistry sets in a vain attempt to find a substitute and the unfortunate fact is that these industrial loaves are nutritionally empty husks compared to those that can be made using naturally gluten-free flours.
Say no to frankenfood
There is a theory that it is a diet heavy on modern industrial foods that is largely to blame for the apparently increasing levels of food sensitivity, and that the best thing you can do for your gut is simplifying your diet. Indeed, introducing lots of highly-processed substitute foods may even be how we got here in the first place – margarine, refined sugar, ready meals and breakfast cereals are the creations of industry and bear little relationship to real food, whatever the packet might suggest! If you are looking to heal your gut and nourish yourself, it's important to eat real food, not frankenfood.
Satisfying eating
One of the simplest foods is sourdough Real Bread. There's something spiritually satisfying about conjuring a loaf from mere flour, water and salt. Providing some helpful yeasts and lactic acid bacteria have been introduced to the dough and it is allowed appropriate time to ferment, it's also a satisfying eating experience.
It is possible to make a passable loaf using commercial gluten-free flour blends (though watch out for the additives…) in a couple of hours, but it's important to remember that our bodies thrive on wholegrains that have been well fermented.
Studies have found that the fermentation process starts to break starch down into a more digestible form, reduces levels of phytic acid (which occurs in many plants, particularly the outer layers of grains, and interferes with absorption of certain minerals) and makes the fructans (that cause some people to bloat and worse) more absorbable.* In short if you're going to eat bread, it's best to eat a genuine, long-fermented sourdough from wholegrain flours, with nothing artificial added.**
*As we keep repeating, much, much more research is needed into the potential benefits of longer fermentation. See the FAQs and interesting articles pages of our website for more information.
**We have to stress that anyone professionally diagnosed as having coeliac disease, or wheat/gluten allergy or intolerance should consult a medical practitioner before eating sourdough or any other Real Bread. We strongly recommend anyone who is self-diagnosed to get to an expert asap to make sure they're not denying themselves Real Bread unnecessarily!
See also
Can Real Bread be gluten free?
Gut instinct
---
Originally published in True Loaf magazine issue 17, October 2013
Published 17 Nov 2020
Real Bread Campaign: The Real Bread Campaign finds and shares ways to make bread better for us, better for our communities and better for the planet. Whether your interest is local food, community-focussed small enterprises, honest labelling, therapeutic baking, or simply tasty toast, everyone is invited to become a Campaign supporter.
Support our charity
Your donation will help support the spread of baking skills and access to real bread.