Real Bread Campaign coordinator Chris Young is sad to report that July 2021 sees the 60th anniversary of the Chorleywood Process.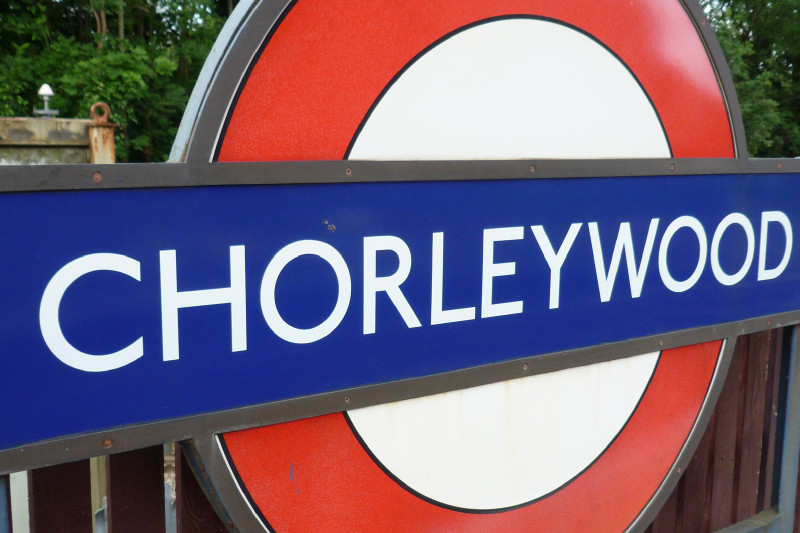 Photo: Chris Young / realbreadcampaign.org CC-BY-SA 4.0
Back in July 2011, a group of us headed to the Chorleywood Village Day. Baker Paul Jones' wood oven was fired up by his colleague Pete, while future Campaign ambassador Dilly Boase nurtured dough to life in the face of unseasonably cool weather.
Why? After half a century of this Hertfordshire village's name being synonymous (amongst those of us in the know, at least) with additive-laden, ultra-processed factory loaves, we wanted to help local residents prove to the world that they could make Real Bread. And they did.
Stale idea
We were also there to call for the long-overdue retirement of the Chorleywood Process. Since the British Baking Industries Research Association had unleashed its dastardly dough on the world, its headquarters in the village had been turned into a care home for older people. Real Bread Campaign co-founder Andrew Whitley, Campaign supporter Vanessa Holloway and I took a white, sliced factory loaf there to ground zero of the Chorleywood Process, where very sporting Barchester Healthcare staff members settled it into a day room high-backed chair.
Sheila Dillion and BBC Food Programme team came along to record the occasion, which also attracted a delegation from the Federation of Bakers, a trade body for industrial loaf fabricators.
How did we get here?
By the early 1900s, Britain's addiction to cheap, imported wheat had been developing for more than a century. This resulted in UK farmers all but abandoning the practice of growing the fantastic bread wheat varieties they had cultivated for generations, which left the nation in the lurch during wartime interruptions to imports.
In the austere and still-rationed wake of World War II, the UK government wanted to find a way of filling and fuelling the nation cheaply. In league with a number of commercial bakeries, they established the British Baking Industries Research Association (BBIRA) in Chorleywood. By July 1961, BBIRA had devised a loaf fabrication system that relied on a cocktail of oxidising agents and emulsifiers. Clad in a leathery outer sheath, rather than a crisp crust, the spongey product wasn't the first to be made using additives. The use of high-speed mixing and high levels of yeast, however, marked a fundamental disconnect between bread making and modern industrial loaf manufacture.
High costs of a cheap loaf?
The arch nemesis of bread was (and still is) cheap at the till but at what price? Easy availability through increasingly ubiquitous supermarkets were major factors in the decimation of neighbourhood bakeries in the second half of the 20th century. The hidden displaced costs have included many thousands of skilled, meaningful jobs being lost, once smiling high streets being left gap-toothed and, rather than circulating in the local economy, money spent with multiple retailers tends to benefit few but their senior management and shareholders.
Rather than allowing dough to ferment naturally over a number of hours, mechanical and chemical means are used to rush gluten development through in minutes. The combination of large amounts of yeast, atmospheric modification and heat then force the dough rise in under an hour. Like fruit picked prematurely, the dough for the 'no-time' Chorleywood Process isn't allowed to develop the same depth of flavour and aroma as that left to ripen naturally. Questions hang over whether the elimination of fermentation might also be one of the reasons that some people report industrial loaf products being hard to stomach. We continue to call on the multi-billion-pound industrial milling and loaf manufacturing sectors that profit to fund further research.
The oxidising agents originally used in the process included azodicarbonamide and potassium bromate, which industrial loaf fabricators insisted were perfectly safe. Though evidence of health risks meant that such agents were later banned or withdrawn from use in the UK, the rest of Europe and a number of other countries, they are still legal in the USA and elsewhere. Meanwhile, additives are being used in loaf manufacture that, if deemed to be 'processing aids', don't have to be declared on ingredients lists. These so-called 'clean label' additives are one of the ultra-processed food industry's dirty little secrets.
All in all, evidence is mounting that a diet high in ultra-processed foods contributes to ill health and it tends to be the people on the lowest incomes who pay the highest price in this respect. You can find out about work being done to tackle the root causes of food poverty to enable people to afford to eat healthily on Sustain's Food Power website.
Chorleywood? We wouldn't !
Happily, a decade on from that summer day outing, Real Bread continues to rise. More than 1000 Real Bread bakeries have added their details to the Real Bread Map. The original edition of Knead to Know, our microbakery handbook that has helped many people bring Real Bread to the hearts of their local communities, is still in demand. In under three days, backers help us to pass the basic target in our campaign to crowdfund the updated and expanded 10th anniversary edition. At the time of writing we're on track to pass our stretch target of £10,000 so we can do more to help people bring Real Bread to the hearts of their local communities.
Despite an almost uninterrupted, long-term decline in sales, industrial loaf fabricators continue churning out Chorleywood Process loaves, rather than choosing to kick their additive habits and then leverage economies of their huge scale to make Real Bread easily available to millions. In this 60th anniversary year, laying the Chorleywood Process to rest would be diamond.
Photos from Chorleywood Village Day 2011
To be clear: We have nothing against Chorleywood or its inhabitants.
See also
The long and winding road to Chorleywood
Chorleywood 'Bread' Progress
Pappy Birthday Chorleywood
Last chance!
Please pledge £10 or more today so we can inform, inspire and support many more community Real Bread bakers. Our criowdfunding campaign ends on Sunday 1 August.
Missed our crowdfunder?
You can still support our charity's work:
> Join the Real Bread Campaign
> Make a doughnation
> Buy Real Bread gifts
Published 30 Jul 2021
Real Bread Campaign: The Real Bread Campaign finds and shares ways to make bread better for us, better for our communities and better for the planet. Whether your interest is local food, community-focussed small enterprises, honest labelling, therapeutic baking, or simply tasty toast, everyone is invited to become a Campaign supporter.
Support our charity
Your donation will help support the spread of baking skills and access to real bread.