Bread Winners
Winning an award can provide a great boost to a Real Bread baking business. Expert recognition can help generate free publicity and attract shoppers' interest and trust. Eleanor Crisp speaks to prize flour arrangers to learn some secrets of their success.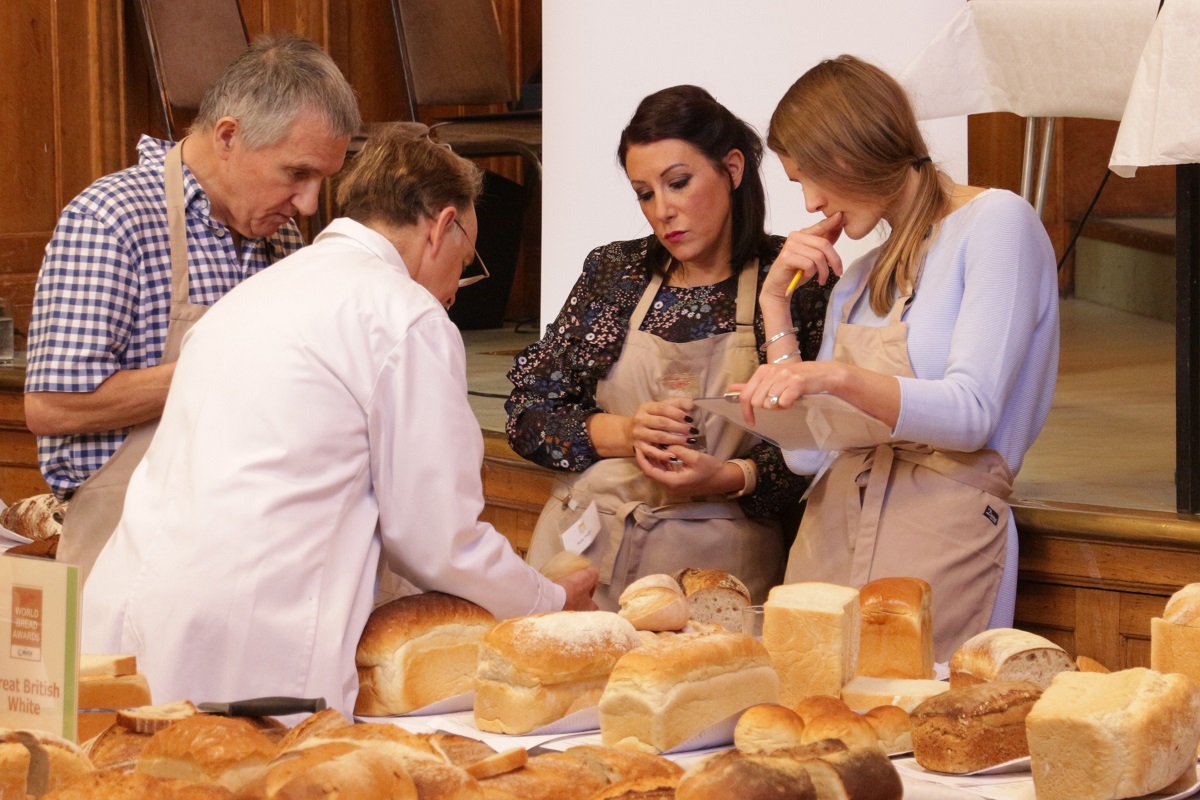 As I write this in August 2017, it is awards season in the world of bread and three of the UK's most hotly anticipated - The Guild of Fine Food's Great Taste Awards, The Tiptree World Bread Awards, and The Baking Industry Awards - are currently in play.
Once more, Real Bread bakers feature prominently in lists of finalists and winners (with a Campaign supporter named BiA Baker of The Year for the fourth year running) but what does that mean for them?
Awards junkie
Wanting to understand more about why bakers enter these competitions, I visited the Fulham home of a self-confessed awards junkie just days after she picked up three stars (awarded to only 165 of more than 23,000 entries this year) in The Great Taste Awards for her porridge bread. In just four years, microbaker Liz Wilson (aka Ma Baker) has gone from novice baker to a frequent award winner, who delivers 100 loaves and multiple bread classes a week from her home kitchen.
Completing a Virtuous Bread course back in July 2013, Liz found her new obsession and began baking so regularly that she had to start giving away the mountains of loaves to friends, family and neighbours. Those friends soon offered to pay for their weekly bread. Deciding to enter the home baking category at the World Bread Awards just two months after that course in 2013, she was gobsmacked to be named runner-up and realised: "I might actually be quite good at this."
Validation, credibility and confidence
The decision to reduce her hours as a teacher then followed and she plunged deeper into setting up her microbakery and found demand for bread classes. In 2014, she entered the World Bread Awards again and was awarded two silver medals and by 2015 she was baking from home full-time and had several loaves entered in the professional categories. "It's the biggest surprise ever," she told me. "The baking and the teaching have become an all-round joyous thing."
With accolades also including reaching the Urban Food Awards finals two years in a row, Liz's advice is to enter everything. "When you start out, it gives you the confidence in what you are doing and a way to find out 'Is this any good?' Then it provides validation, credibility and gives people the confidence to buy your loaves and attend your classes as you are now a recognised, award-winning baker."
Opening the doors to possibility
Speaking to Caroline Kenyon, Director at the Food Awards Company, I gained the competition runner's perspective. "We founded The Tiptree World Bread Awards for the simple reason we felt that bread bakers were the uncelebrated heroes of the food world. They bake 364 days a year, we eat 12 million loaves a day in the UK and I and my team felt they really deserved a pat on the back." She was keen to emphasise that: "It's a tough commercial world out there and very competitive, so having [an award] marks you out as something much better than the crowd."
Moving from microbaker to bakery café owner, multiple award-winning baker in a relatively short time, Patrick Moore of More? The Artisan Bakery in Cumbria agrees with Caroline's sentiments. He credits much of the lightening speed of his success to the early spotlight given to his business through winning awards. "Winning the first Great Taste Awards three stars led to massive demand, calls from Harrods and jettisoned the business from the kitchen at home to looking for premises." He continued, "It opened the door to possibility and gave us a platform to compete in a much bigger arena, whilst also giving us the confidence boost to take that leap."
Up against the best
Now also a food awards judge himself, Patrick went on to say how valuable the honest and robust feedback from a brigade of food and business experts can be to the development of your bakery. He also considers it good value for a small-scale business to pay for competition entry and the opportunity to benchmark your products against recognised experts in your field.
Fellow multiple award-winning baker Lee Smith of Bexhill Farm Kitchen echoes that, for him, the main benefits of entering competitions include: "Enjoyment and putting my products up against some of the best bakers in Britain."
Lee agrees that a key factor for entering is the recognition that winning can bring. He added that there can sometimes be surprising added consequences of that publicity: "I was screen-tested for the role of judge on The Great British Bake Off, but it went to Paul Hollywood…"
Read bakery awards news items on the Real Bread Campaign site
---
Five bread winning tips
Some suggestions from Real Bread Campaign coordinator (and frequent awards judge) Chris Young:
Practice, practice and practice again: Get it right before entering, rather than sending a loaf you've not baked before, which doesn't turn out very well but you've run out of time to bake another
Bake more than one of each loaf: Cut one open to make sure the batch is fully-proved and fully-baked (How many beautiful-looking and hollow-sounding loaves have I found to have Play Doh hearts?)
Keep it simple: Don't go for all sorts of bonkers flavour combinations thinking you'll impress the judges. What I'm looking for is a novice baker who's turned three or four honest ingredients into a decent loaf, or a true artisan who's elevated them into a simple, but elegant, work of art. Start with high-quality flour and work to get the best out of it, using your skill to preserve and enhance its flavour.
Enter everything: Entering local and national awards will help you get experience and gain feedback on your baking
Be proud and tell people when you win: In fact, tell EVERYONE by all methods available to spread the good news
---
This feature was first published in True Loaf magazine issue 33 in October 2017
---
SHARE