Beacon report: Sydenham Garden
Sydenham Garden provides green care, nature-based activities and arts and crafts for different client groups including adult mental health and people for early stage dementia.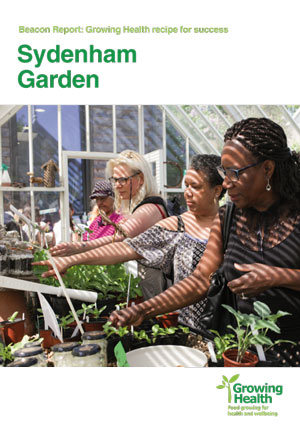 Beacon report: Sydenham Garden
2018 - 6pp | 1033Kb
Published 19 Nov 2018
Growing Health: Growing Health is a national project run by Garden Organic and Sustain, which is funded by the Tudor Trust, to see how community food growing can be routinely used by the health and social care services as a way of promoting health and wellbeing for a range of individuals and population groups.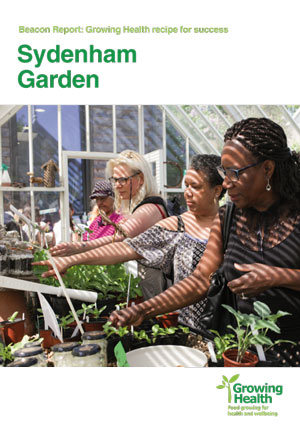 2018 - 6pp
1033Kb
Sustain summit
12 Oct 2022
The summit will consider meat and dairy production and consumption in the context of the climate and nature emergency, where inspiring work and opportunities exist, and the assumptions and underlying values about meat which have shaped our policy to date.
Support our work
Your donation will help communities to make the case for the health benefits of food growing.