Beacon reports
These are case studies that have established, or are building relationships, with the local health service, including Public Health, CCGs and/or Social Service Departments. We have been able to identify and explore the key success factors for developing these relationships and share the lessons learnt.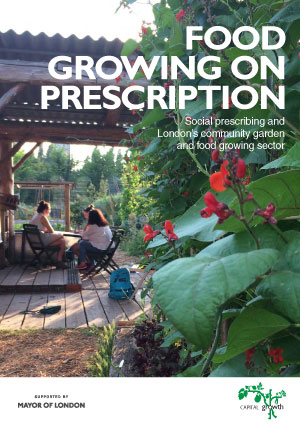 This report highlights the findings of a short piece of research undertaken with community gardens and food growing projects in London, to create a snapshot of how Social Prescribing is perceived, how garden leaders are or want to be engaging with these services and how to overcome the barriers to more people being referred to garden-based activities.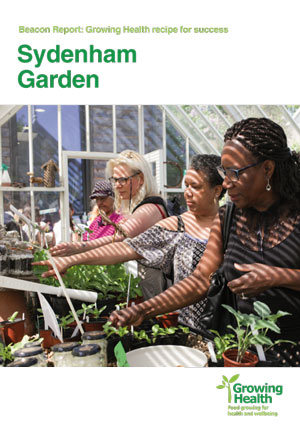 Sydenham Garden provides green care, nature-based activities and arts and crafts for different client groups including adult mental health and people for early stage dementia.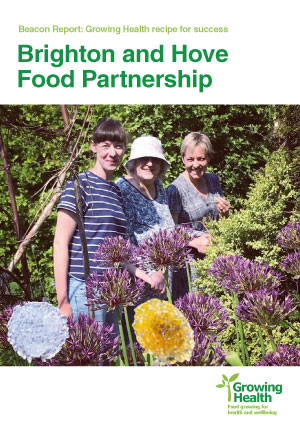 Brighton and Hove Food Partnership Dementia Friendly Food Project
The commissioned funding covers two 8-week cookery courses per year and two 12-week gardening groups per year for people with mild to moderate dementia and their carers.