London Food Link set to celebrate the capital's Urban Food Heroes this September
This year's Urban Food Fortnight (8-24 September 2017) will feature dozens of events including a new focus on foraging and launch of London's brand new Urban Food Heroes award.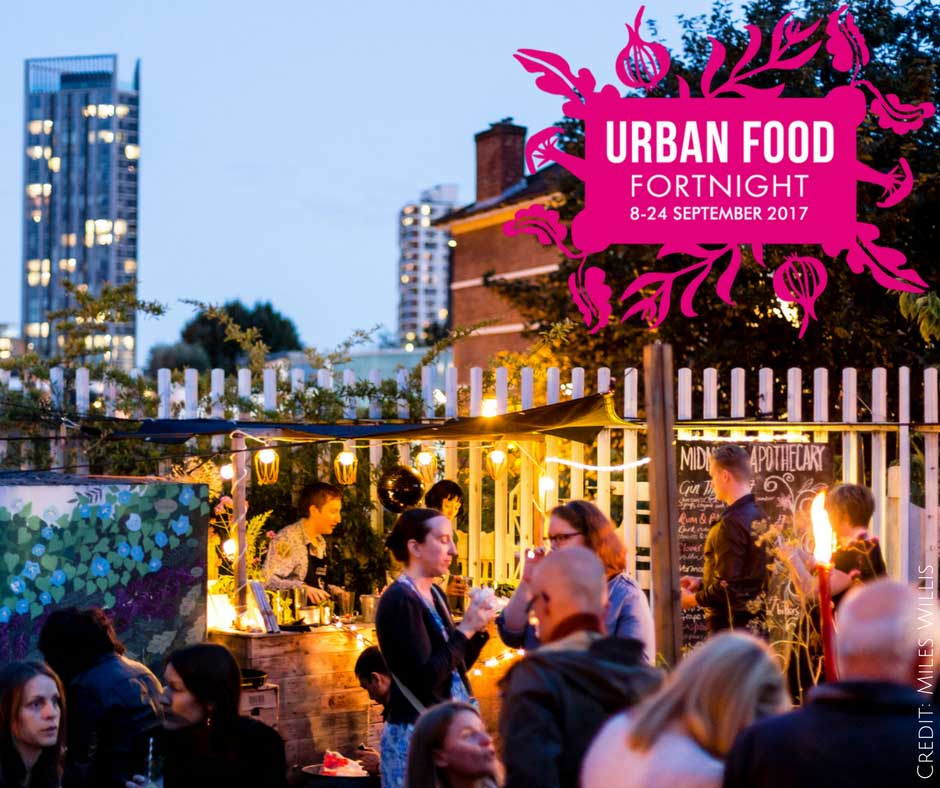 Urban Food Fortnight, the annual celebration of the capital's good food, is back for its sixth year. This year will see another packed programme of events, from botanical campfire cocktails at Midnight Apothecary, to a Disco Soup with Feedback at Mercato Metropolitano, with music provided by Ministry of Sound DJs. There'll be hyper-local London-sourced supper clubs, urban foraging walks, a celebration of cheese and the chance to experience a day in the life of an urban beekeeper.
Brought to you by London Food Link, part of charity Sustain, Urban Food Fortnight shines a light on the food that is made, cooked, grown, saved and - new for this year - foraged in the capital, as well as the amazing people behind the scenes. People like Bill Oglethorpe from Kappacasein in Borough Market, who hand crafts mouth-watering cheese using raw milk from Commonwork Organic Farm in North Kent, and is constantly looking for ways to be as near to zero waste as possible. Or head grower Alice Holden at Growing Communities, an enterprise which not only grows and sells tonnes of certified organic food but also trains others to become urban farmers. [3]
The people behind this great food scene will also be celebrated by the launch of the new Urban Food Heroes award, which will be an opportunity to find London's top 50 good food heroes: the individuals, organisations and enterprises doing good for people and planet through food.
Key events already announced for Urban Food Fortnight include:
8 September: A an exclusive launch party of the Orchard Project's new tipple, the Local Fox, at Canopy Beer in Herne Hill (Limited tickets available for press and for competition winners)
10 September: Pearly Queen Beer beekeeper experience at Stepney City Farm
13 September: The Launch of Urban Food Heroes at the Food for Good Celebration at Today Bread, Walthamstow
15 September: Disco Soup at Mercato Metropolitano, Elephant and Castle in conjunction with Feedback charity and music provided by Ministry of Sound kicks off an exciting weekend of events at the venue
18 September: Pop up preserves: learn to harvest the hedgerow with Rachel de Thample at The Table Café, Southwark
24 September: Crayfish Bob's annual UFF Crawfish boil at Doodle Bar in Bermondsey
Exciting menus across the fortnight from restaurants including Foxlow, Mews of Mayfair and Rude Health Café
You can find more details on all of the events taking place throughout Urban Food Fortnight at www.urbanfoodfortnight.org.
ENDS
For more information, pictures quotes or case studies please contact Suzy East or Sarah Williams on 0203 5596 777 or suzy@sustainweb.org
@londonfoodlink #UFF2017
Notes to editors
1. Urban Food Fortnight is organised by London Food Link – the voice for good food in London and coordinators of a network of people, businesses and organisations that promote and campaign for good food in the city. The event has run annually since 2012 working with the Capital Growth food growing network and is supported by The Mayor of London. www.urbanfoodfortnight.org @londonfoodlink #UFF2017
2. Urban Food Heroes award will launch at the start of September as part of a quest to find 50 people and organisations using food for good. London Food Link in collaboration with UnLtd, the Foundation for Social Entrepreneurs, will be inviting entries from individuals and organisations to nominate themselves - all they need to do is tell LFL how they are helping individuals and communities of people in London, and the planet through growing, making, cooking or saving food. The top winners will also receive business support from UnLtd.
www.sustainweb.org/londonfoodlink/awards/
3. London producers: these are featured on our UFF producers list and online producers map at www.sustainweb.org/uff/suppliers/ which is made available to restaurants and venues that are looking to explore more local and sustainable sourcing. Interviews available on request.
4. The Urban Harvest takes place on Saturday 16 September with over 30 gardens across London expected to take part and celebrate their harvests with Londoners. It is an initiative of LFL's Capital Growth, which supports a network of 2500+ gardens, set up in 2008 to help Londoners wanting to create food growing spaces.
www.capitalgrowth.org/events/opengardens/
5. Food for Good celebration: 13 September - hear handpicked stories from people and enterprises making a difference through food. Speakers include Alexandre Bettler (founder of Today Bread), Organiclea who provide training in urban growing and a buddy system to support new growers and Nemi (previously Chaigaram) who provide employment and training for refugees.
Sustain annual conference - 8 December

Book now
Published 23 Aug 2017
London Food Link: This is the umbrella for all of Sustain's initiatives in London. Our work includes helping to influence local government policy, hands-on food growing training, running sessions for public sector caterers, creating guidance for independent eateries and food producers, public awareness campaigns, and joining the dots between people around specific food issues. The LFL supporter network is open to everyone who grows, produces, teaches, peddles, promotes and simply enjoys good food in the capital.
Event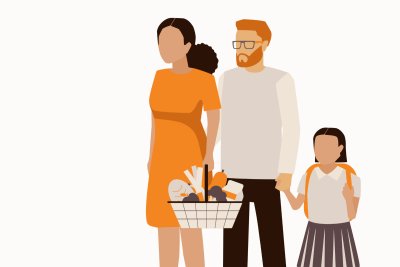 Sustain annual conference - 8 December
Support our work
Your donation will help support community food initiatives and enterprises to thrive as part of a more sustainable food system.