Caterers launch campaign for better breakfasts
Restaurants, caterers and hotels are being challenged to provide better breakfasts that are good for diners, farmers, farm animals and the environment.
Restaurants, caterers and hotels are being challenged to provide better breakfasts that are good for diners, farmers, farm animals and the environment.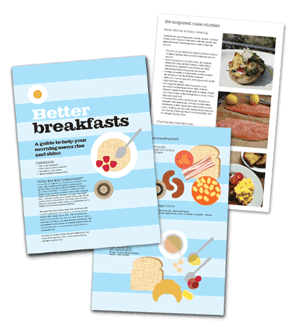 "The famous full English breakfast is a source of national identity and pride," said Emily Crawley of Ethical Eats [1], a network of 1,000 London caterers interested in improving the sustainability of their food. "But too often, the breakfasts we eat in London are anything but British and contain meat raised in conditions that would make an animal-loving Brit blush."
"When they shop in the supermarket, British consumers now buy more free-range eggs than eggs from caged hens, and most people say they really care about local food, sustainable fish and real bread. Yet when they eat breakfast in a restaurant or hotel, it's likely that the eggs are from caged hens, the fish from environmentally damaging production methods, and their watery tomatoes from overseas hothouses."
The Ethical Eats network has today published a "Better Breakfasts" guide [2] for restaurants and caterers to help them improve the quality, ethics and sustainability of their breakfasts, with practical advice on how to improve in the first meal of the day. The Better Breakfasts guide recommends cheap and easy swaps, such as upgrading to Fairtrade tea and coffee, free range eggs and real bread from local and artisan bakeries. It also has suggestions of small-scale, local-to-London suppliers for caterers to try, from Sustain's Local Food Finder [3], an online database of food suppliers to help chefs find local, independent and ethical producers.
Pork and bacon are particular areas of concern, with much of London's bacon and sausages coming from pigs raised to low standards of animal welfare. Tony Goodger of the pig industry body BPEX [4] suggests switching to higher welfare, British pork, and trying under-utilised streaky bacon in favour of traditional back bacon. He says, "Much of the pork imported into the UK has been produced from pigs that have been farmed in a manner that would be illegal in the UK. The UK produces approximately 9 million pigs per annum however, due to our love of bacon, we consume the loins from 26 million pigs per annum and therefore either import large quantities of bacon or pork loins which are cured in this country and sold as bacon. One area of change that consumers may want to follow is to replace back bacon with streaky British bacon that carries a recognised assurance standard."
The Better Breakfasts guide also suggests innovative ways to make breakfast menus more interesting and using sustainable ingredients, such as delicious cuttlefish kedgeree. It also contains case studies of inspiring catering businesses such as Sarah Moore Catering [5] who dry soft fruit when it's plentiful and in season, for use in porridge and muesli year-round. Meanwhile, the Lido Café [6] in Brockwell have embraced nose-to-tail eating with Stornoway black pudding and rare breed pork from Essex – and say that their customers really appreciate the quality and difference in taste.
The Ethical Eats restaurants network are sharing recommendations of their favourite local suppliers on Twitter (@ethicaleats - #ilovetobuyfrom), with one participating restaurant winning some high welfare, traditional breed streaky and back bacon from Chiltern Farm Food, and helping spread the word that London's restaurants could be starting the day in a more sustainable way.
For further information please contact Kelly Parsons (kelly@sustainweb.org) or Emily Crawley (emily@sustainweb.org), or call the Ethical Eats team on 0203 5596 777. The Better Breakfasts guide can be downloaded at www.sustainweb.org/publications/?id=250.

---
Notes to editors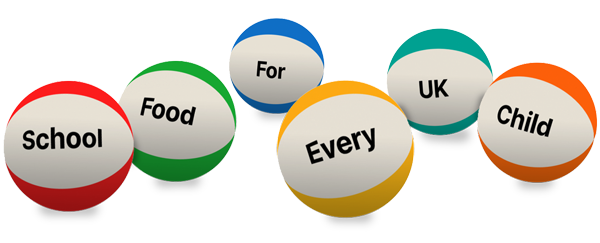 Ask your MP to end the school food postcode lottery now
Support our charity
Donate to enhance the health and welfare of people, animals and the planet.