Soil Association report on benefits of shorter supply chains
Sustain looks at a new Soil Association report on shorter supply chains and the benefits of these to farmers and consumers. As an alliance, Sustain has been working with our members to enable local food networks that better reward farmers to produce healthy, sustainable food.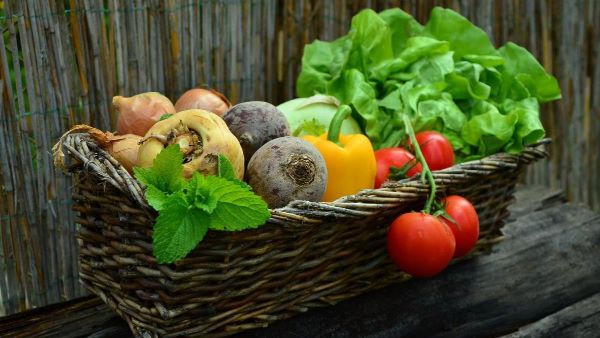 The Soil Associations report – called Shorter Supply Chains: Road to Regional Resilience – takes a look at three key models for delivering shorter food supply chains: Dynamic Purchasing Systems (DPSs), Voluntary Standard Schemes (VSSs) and Food Hubs. These can be beneficial for farmers and consumers.
Dynamic Purchasing Systems
As the report states, the public sector procures about £2 billion worth of food each year. This goes to public services with 75% of this food ending up in schools, hospitals, care homes and the wider social care sector. Due to the scale of this, individual services (such as a hospital trust) tend to buy food on bulk and long-term contracts. These are with large centralised suppliers who can operate at scale with ease. However, to support more regional jobs and food control, these public services could decide to operate through a Dynamic Purchasing System (DPS).
This would allow more local small and medium sized enterprises (SME), such as farmers, to supply their produce directly to hospitals and schools. To enable such a supply chain, an IT system can link to a range of local suppliers, which takes away some of the complex administration that can be a barrier. This procurement model is legally compliant and the report looks at an example in north Somerset that has been a great success. By using this model, the public sector can support local businesses, and in turn support more thriving communities that have a lower environmental impact.
Voluntary Standards Schemes
Another approach which could be used by public or private sector food procurement, is the use of Voluntary Standards Schemes. Under these schemes, providers of public or private sector catering (and other food supply) have to purchase their ingredients from ethical and sustainable sources.
The Soil Associations own version – the Food For Life Served Here (FFLSH) scheme – helps to provide roughly 2 million healthy and sustainable meals per day across the public sector. The FFLSH scheme has created an alternative market for organic producers, totalling £23.2 million in 2019. The report provides a case study on the Leicester Trading Services (LTS), which now provides 33,000 school meals each day from more ethical and sustainable sources. This has led Leicester County Council to join the Sustainable Food Cities Network with commitments to source even more locally produced sustainable food.
Food Hubs
Food Hubs are an innovative way in which local communities can purchase and distribute high quality food to its residents. For example, this can be through box schemes or Mutual Aid (as we have seen during the covid-19 pandemic). These 'hubs' sit in between those who produce food and those who need it. They usually operate on a set of ethical and sustainable principles, purchasing food from local farmers who produce sustainable healthy food.
As the Soil Association report discusses, this way of coordinating and distributing food can add value for the farmer and be more efficient then centralised systems. They create a better route to market and help establish food provenance (something greatly undervalued by larger retailers). Food Hubs could essentially be an operating model for local food networks.
You can read more on the Soil Association report here.
---
05/10/2020
Food and Farming Policy
SHARE
---
Food and Farming Policy: Sustain encourages integration of sustainable food and farming into local, regional and national government policies.