Some of Britain's best-known farmers, including Channel 4 presenter and Rare Breeds Survival Trust patron Jimmy Doherty, are calling on MPs to back British food and farming standards ahead of next week's crunch Agriculture Bill vote (4 November).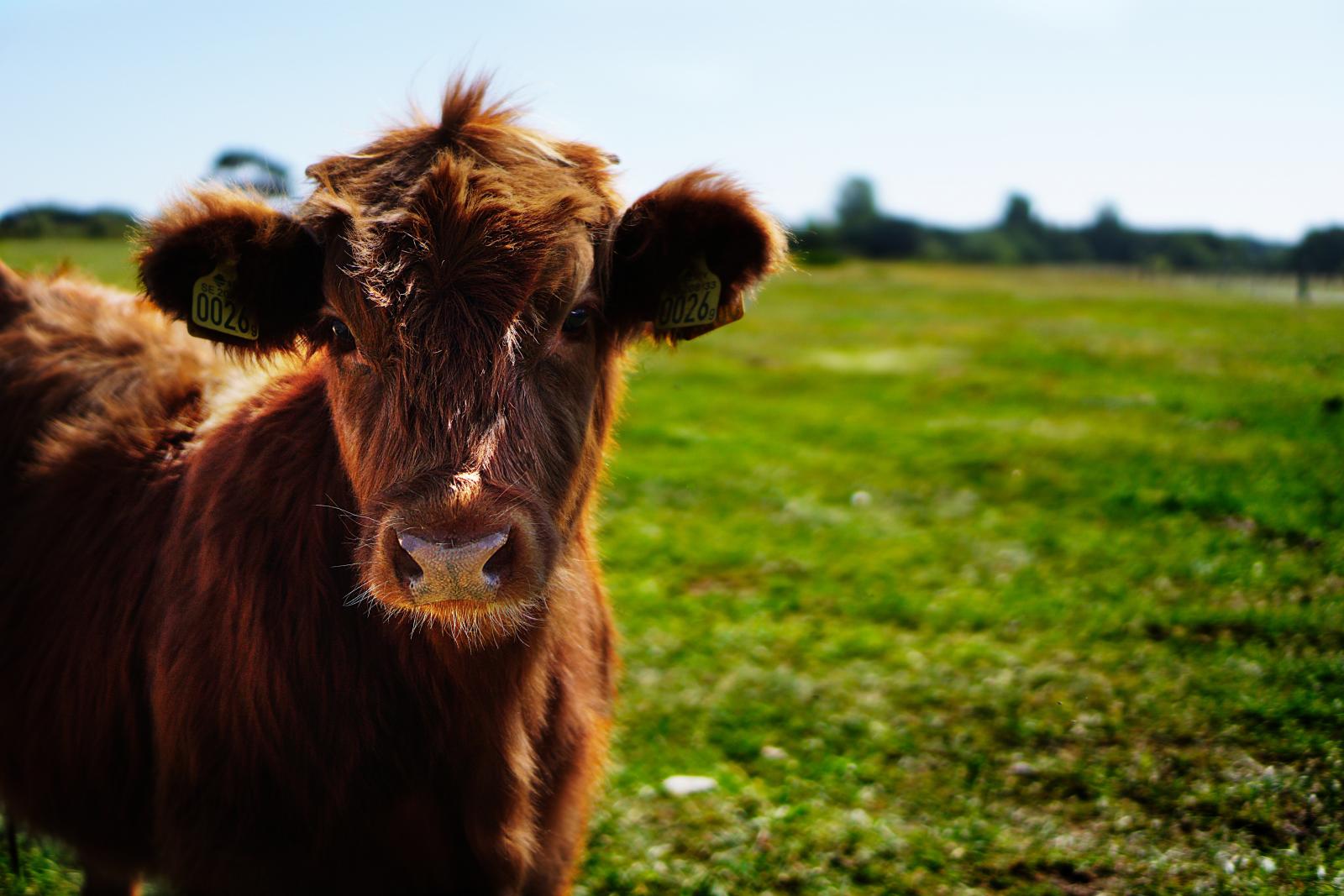 Credit: Pixababy
Supported by Sustain, the group are inviting farmers across the country to join in by co-signing the letter which will be sent to MPs.
The group includes Helen Browning OBE, chief executive of the Soil Association; Patrick Holden CBE, chief executive of the Sustainable Food Trust; Jake Fiennes, Head of Conservation at Holkham Estate; Helen and James Rebanks, farmer and author of English Pastoral; Cumbria's Red Shepherdess, Hannah Jackson; Fidelity Weston, farmer and Pasture for Life; Jim Beary, farmer in the Peak District, and, farmer/conservationist Joe Stanley.
The letter comes as Jamie Oliver's team prepares to do a push on social media next week to highlight that poll after poll has shown that the British public wants to see food standards protected, with millions now having signed petitions/emailed MPs or contacted them via social media.
Another group of celebrity chefs, home and community cooks, and bakers led by Farms to Feed Us will also be calling on MPs this weekend to back British farming and food standards.
There is a growing anger and frustration amongst farming and rural communities, as MPs continue to refuse to back British farming and their constituents.
Vicki Hird, head of farm policy at Sustain said:

"Failing to protect UK food standards could push UK farmers and workers out of business, leaving them with no livelihood. It is baffling that a UK government would even contemplate doing this, let alone in the middle of a pandemic and as the Brexit deadline looms.

"Farmers are rightly angry and are demanding that their MPs back them in the Commons. UK consumers have also made their views known; millions of them have contacted their MPs or signed petitions demanding their food standards be written into law. All of which begs the question, just who does Number 10 think will benefit from a drop in food standards and the direct loss of thousands of farm jobs and livelihoods? Voters will want to know and are unlikely to forget by the next election."
Joe Stanley, a farmer from Leicestershire and signatory of the letter said "Our food standards matter to each of us three times per day; there's no more intimate commodity. Don't accept your MP voting to open the flood gates to the dregs of the global food system, to inundate our homes, schools and hospitals with food it would be illegal to produce here.
Contact them today and let them know that you want them to uphold our world-leading standards in future trade deals."
Farmers can lend their voice to the joint open letter by signing up here. People can use this link to email their own MP directly. Constituents are also being encouraged to contact their MP on social media.
Here is the text of the letter, which appears in the Times (£) today:
We are a group of farmers calling on MPs to enshrine our environment, animal welfare and food standards that we are proud to work to, in the Agriculture Bill.
Various trade and legal experts have said it is possible to follow international trade laws and restrict low-quality imports. The government should explore this route. We also know that farmers in developing nations already trade with us on our terms and that high standards are good for all parties involved. We should not sign trade deals that encourage a race to the bottom for farmers anywhere.
Importing low-quality agri-food products presents the prospect of pushing British farmers over the cliff-edge and further degrading the environment. Neither we nor the public want this, as repeated surveys and petitions have shown.
By enshrining standards into law, MPs will be providing the bedrock from which British farmers and food producers can build a more sustainable and thriving future. Surely this is something that you want to champion.
Jimmy Doherty (Ipswich, Suffolk)
Helen Browning OBE (Bishopstone, Wiltshire)
Jake Fiennes (Wells-next-the-sea, Norfolk)
Hannah Jackson (Croglin, Cumbria)
Joe Stanley (Ashby-de-la-Zouch, Leicestershire)
Alastair Leake (Loddington, Rutland)
Daniel Burdett (Haywards Heath, West Sussex)
Helen and James Rebanks (Penrith, Cumbria)
Patrick Holden CBE (Ceredigion, Wales)
Neil Heseltine (Malham, Yorkshire Dales)
Jim Beary (Peak District, South Yorkshire)
Fidelity Weston (Sevenoaks, Kent)
Martin Lines (Cambridgeshire farmer and NFFN chair)
Published 30 Oct 2020
Sustainable Farming Campaign: Sustain encourages integration of sustainable food and farming into local, regional and national government policies.
Support our campaign
Your donation will help us work with farmers to push for policies to support farming fit for our future.