SUGAR SMART September gets to work
For the second year in a row, SUGAR SMART September ran a UK wide campaign with businesses, schools, organisations, families and individuals taking part to reduce their sugar consumption.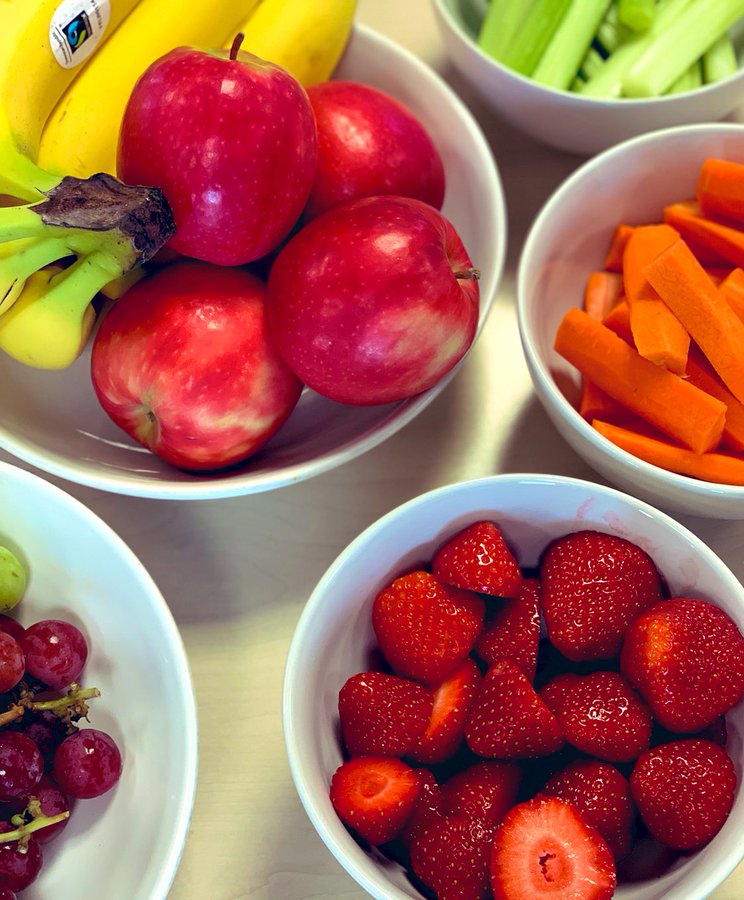 The focus this year was on SUGAR SMART workplaces, and teams from up and down the country took to the challenge with workplace SUGAR SMART registrations increasing by 11% and actions going up by 17% through the month of September. The campaign was inundated with tales of different work teams taking part from tweeting photos of their healthier snacks to setting up SUGAR SMART stalls as well as some of these creative ideas for getting the whole team involved:
The Foundry, a marketing communications agency in Manchester provided all their staff with healthy snacks and water bottles, and kept a sugar jar, with colleagues contributing spoonfuls of sugar when they successfully made a healthier swap.
Feedback Global, the campaign group working to regenerate nature by transforming the food system encouraged their teams to take part in SUGAR SMART September because of the environmental impact of growing sugar beet. Colleagues pledged to stop sweetening their tea, cut out snacking, and replace biscuits with berries.
Bow Lane Dental, a dental surgery in the City of London had all their dentists, nurses and admin team to sign a pledge to remove sugar from their diets for a 14-day sugar challenge and their practice manager provided a healthy lunch for ten of the days.
I thought it was going to be very difficult, but I have found it a lot easier than I expected. I also found myself eating more fruit, which is great.
Marcel, Bow Lane Dental Receptionist Marcel
I have had a few cravings here and there, but it's actually got easier as the days have gone by.
Dr. Stewart Beggs, Bow Lane Dental Dentist
Check out the #SugarSmartSeptember hashtag on Twitter for more inspiring stories and activities.
Did you or your organisation take part? Please share your story by emailing us.
SUGAR SMART is a campaign run by Sustain. SUGAR SMART is one of the featured campaigns in the UK's Sustainable Food Cities network.
---
30/10/2019
Sugar Smart UK
SHARE
---
Sugar Smart UK: Want your local area to become Sugar Smart?