Finalists announced for Food Sustainability Media Awards 2018
Journalism on food apartheid, the collapse of nutrients and taking the salt out of seawater all make the shortlist for this prestigious award.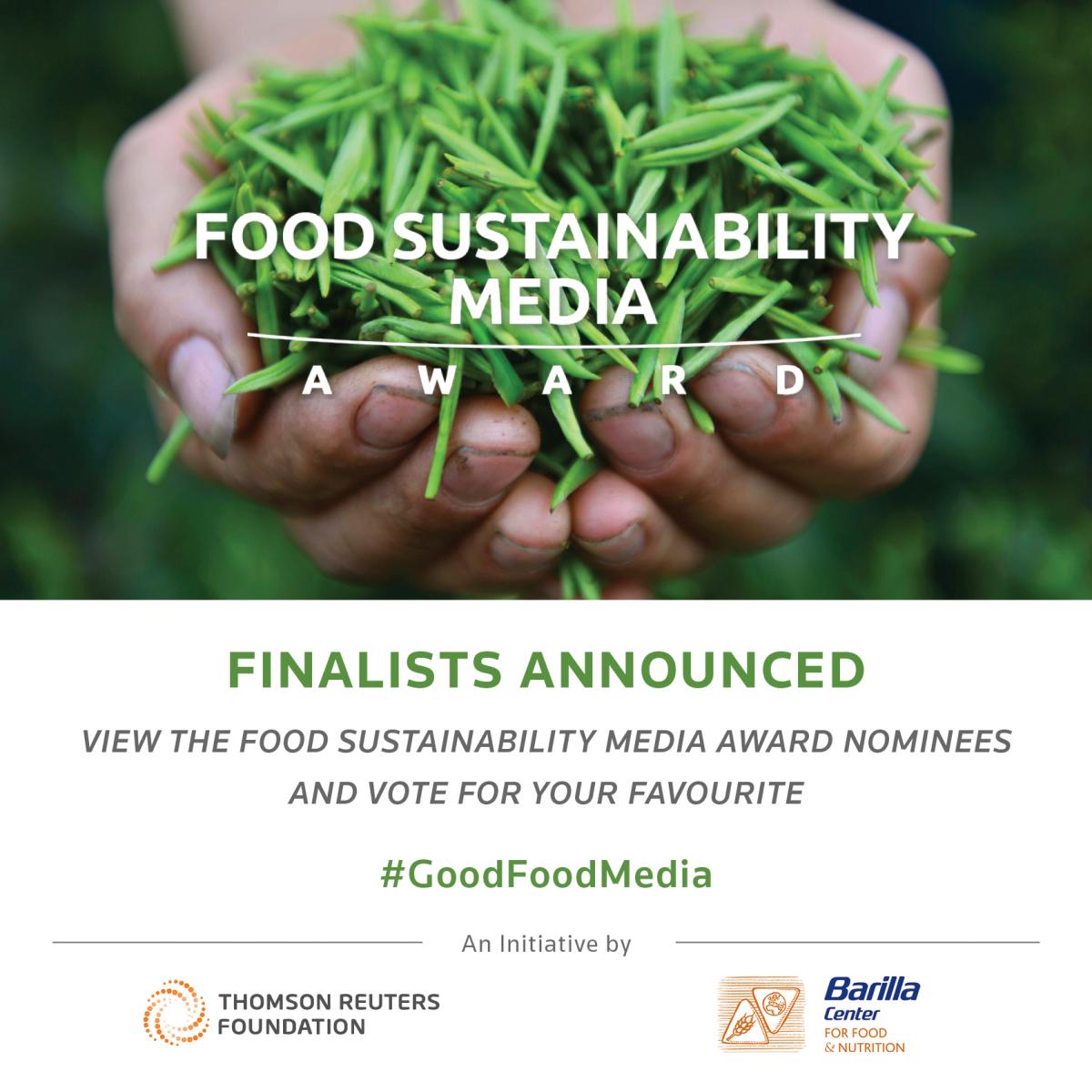 Image credit: Food Sustainability Media Awards
The Food Sustainability Media Awards launched in December 2018 to draw public attention to the issue of food sustainability by recognising outstanding coverage of issues relating to food security, sustainability, agriculture and nutrition. An expert panel of judges selected 12 finalists across the four award categories; written journalism and multimedia, both published and unpublished, based on a number of criteria including substance, originality and creativity.

Overall 431 award submissions were received from 80 countries around the world. Finalist published work included entries from Politico, Wired UK, Time Magazine and National Geographic.

"Our food system is under attack. The world's growing population, the huge amount of waste, and the appalling number of undernourished people are real challenges that, unless tackled now, will have lasting consequences for future generations," says Thomson Reuters Foundation CEO Monique Villa. "This is why we must bring these issues to a wider audience. The finalists are all worthy of recognition for their unique and exciting take on global food challenges."

All finalist entries will also enter the initiative's Best of the Web Award. This award will be chosen by the public, who can vote for the entry that they would most like to see recognised for excellence in reporting on food sustainability. Voting is open 23 November.

The full list of finalists for the 2018 Food Sustainability Media Award is:
(In alphabetical order)
Multimedia published category
Daily Bread – Gregg Segal, Time Magazine
Food Apartheid – Kim Harrisberg, Cutting Edge South African Broadcast Corporation
Hunger Solutions – Luca Locatelli, National Geographic

Multimedia unpublished category
Eat Like the World Depends on It – Rosemary Ostfeld
Harvests of Hope California – Karen Buchsbaum and Koorosh Farchadi
Journey to Better Health: Childhood Malnutrition in Rwanda – Maggie Andresen Written published category
Written published category
Surrounded by crops, lacking food: A health paradox in the Mississippi Delta – Anna Wolfe, The Clarion Ledger
The decades-long quest to end drought (and feed millions) by taking the salt out of seawater – Emma Bryce, Wired UK
The great nutrient collapse – Helena Bottemiller Evich, Politico

Written unpublished category
A trashcan lady is now feeding the neighborhood – Pauliina Siniauer
Overworked, overweight and undernourished: the burden of South African women – Robyn Bowden
Why The Philippines May Run Out Of Fish By 2048 – Nastasha Alli


Winners will be announced at the BCFN Foundation's 9th International Forum on Food and Nutrition on 27th November in Milan. Those awarded for their published work will receive a cash prize of €10,000. Those awarded for their unpublished work will receive an all-expenses paid trip to attend a Thomson Reuters Foundation media training course on food sustainability. The winner of the Best of the Web prize will also receive a place on the training course, along with the two runners-up in each of the unpublished categories.
Support our charity
Donate to enhance the health and welfare of people, animals and the planet.