NEWS
Council Canteen Cauliflower Kimchi
Enfield Council has teamed up with London Food Link supporter Gourmet Goat to become the first in the UK to be awarded a top rating by the Sustainable Restaurant Association for its Civic Centre restaurant.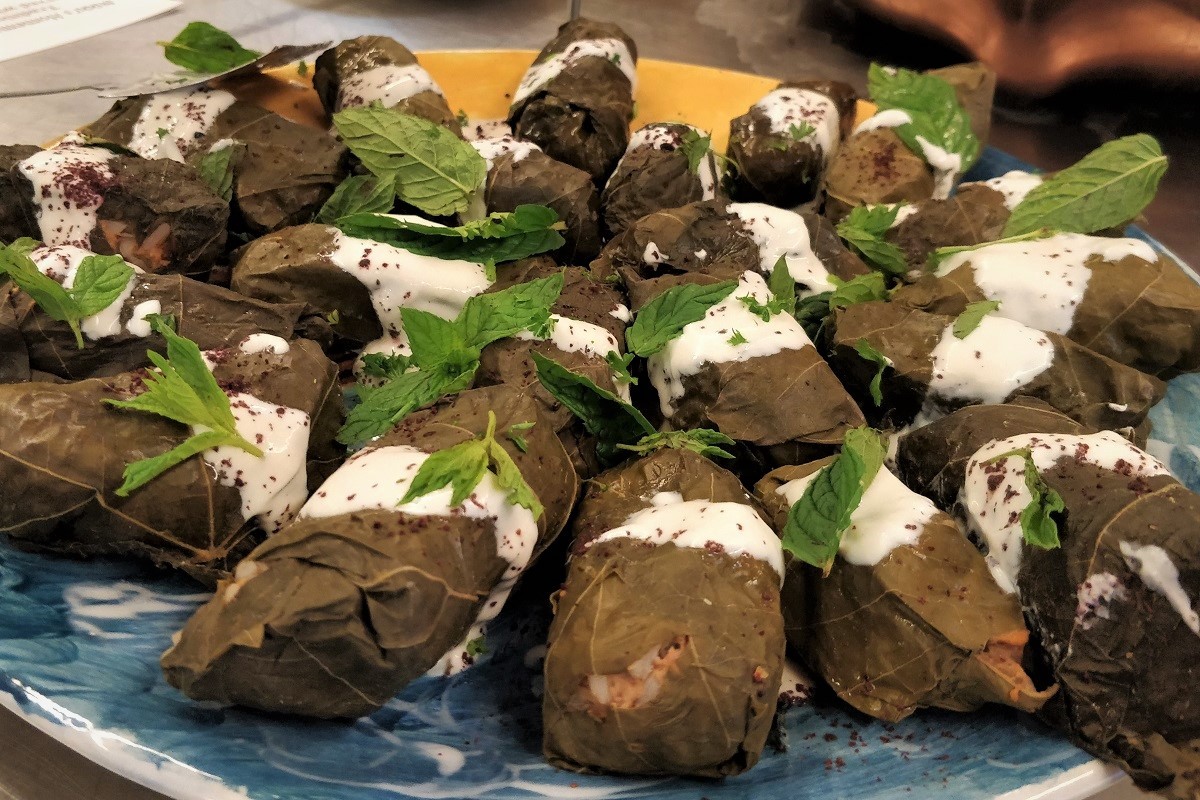 Forget every image the words 'council canteen' conjure up. With meat-free Mondays, cauliflower leaf kimchi, and aquafaba (viscous, chickpea cooking water) based meringues, Enfield Council's new canteen menus wouldn't look out of place at a bougie new pop-up in Dalston. This update has a wider reach and loftier goals, though. By serving 600 council workers, and many NHS staff, local and sustainably-sourced food, it acts as a great example for councils across the country.
Organic overhaul
The new menu is the product of a complete restaurant overhaul, working to improve waste management, serve healthier meals, and celebrate local producers, which started at the source: an update of all suppliers. Using more local, sustainable products from within 100 miles, many from within 30 miles, the restaurant now serves organic fruit and vegetables harvested at Forty Hall Farm each morning, and Real Bread from local bakery Holtwhites. This thinking is good for local businesses, as well as diners, and demonstrates how a local authority can work within an alternative, smaller-scale, sustainable food system.
Training and transforming
Through the work of new head chef Stephen Brown, development chef Ben Murphy, the support of sustainability champions Gourmet Goat, and new training for existing staff (many of whom are ex-school kitchen assistants), the ingredients are being transformed into dishes that are delighting and nourishing workers, and said to be creating a happier, more vibrant workplace. Even people looking for classic British canteen fare can get in on the fun with sausage rolls handmade down the road, and beer made from leftover loaves by Toast Ale.
Looking forward, Enfield Council and its staff hope to update their public eateries at Dugdale theatre café and Millfield bar, and the 'Eel encourages more local authorities across London and the rest of the UK to follow suit.
SRA Ratings

To achieve an SRA rating, a business has to demonstrate sustainable practices in line with each of the association's ten pillars of sustainability. The eatery is given a percentage score, requiring 70% to achieve a 3 star award.

The ten pillars of sustainability are that a good restaurant will:

Celebrate local producers
Serve more veg and better meat
Source fish responsibly
Support global farmers
Treat staff fairly
Support the community
Feed people well
Value natural resources
Waste no food
---