Sir Ian Cheshire, chair of Barclays UK and Debenhams and the former Kingfisher chief executive, will chair a major new Commission into the Future of Food and Farming, organised by the RSA [Royal Society for the encouragement of Arts, Manufactures and Commerce].
Announced ahead of the formal Commission launch next month (Wednesday 1 November), the two-year long Commission will help make the case for change to build a fairer food and farming system, ensuring a sustainable future for the UK's countryside.
Note added since the Commission launch: Four Sustain member organisations will be represented on the Food, Farming and Countryside Commission: Faculty of Public Health; Green Alliance; National Federation of Women's Institutes (NFWI); and Soil Association; as well as Sustain itself – with Sustain's Chief Executive Kath Dalmeny joining the Commission group.
The news comes as the UK looks to overhaul its food policy as it is set to leave three separate but overlapping European institutions which have underpinned the UK's policy for the last 40 years:
The European Union and its Common Agricultural Policy - which sets the framework for farming subsidies and sets standards in food regulation and environmental protections.
The Single Market, which also enables the free trade and distribution of food produce and free migration of workers. EU-born staff represent 20% of the permanent farming workforce and 90% of the seasonal workforce harvesting fruit and vegetables.
The Customs Union, which places a shared tariff and quotas on goods like New Zealand lamb or American soy beans to participating countries, from areas outside the bloc.
Sir Ian will lead the Commission's work on what a new system could look like: protecting standards and securing food supply; reforming public investment and the livelihoods of rural communities, and making the most of any new trading opportunities.
As Chair, Sir Ian will oversee a two-year programme, supported by the RSA in a secretariat capacity, which will:
Develop a mandate for change for food, farming and the countryside for the UK.
Shape a food, farming and countryside system that is fairer, and aligns more closely with UK population's expectations and values.
Demonstrate how national policy can achieve change at local level.
Sir Ian Cheshire, Chair of the RSA's Commission on Food, Farming and the Countryside, said, "I'm delighted to be chairing this landmark Commission which couldn't be timelier.
We will recommend how the UK should shape its food, farming and countryside policy and practice after Brexit, as a country which imports 40% of its food and where, until now, EU policy has defined the farming sector and our natural rural landscapes."
"Leaving the Common Agricultural Policy will mean we need a whole new approach to how government ensures rural land – about 70% of which is farmed – delivers the greatest long-term benefit to UK society. Our food system is at the centre of this debate, and there are significant implications for the UK's nations, regions and communities."
"All this is against a backdrop of climate change, emerging aspirations on future trade policy, and our ever-evolving relationship to what we eat."
"I'm looking forward to engaging with citizens, producers, consumers and businesses, and those representing the immense diversity of groups with a particular interest. Every one of us has a stake in navigating this vital aspect of Brexit, and to start to better understand how our choices shape the food, on our plates. A sustainable future for our countryside and our farming sector is a once-in-a-generation opportunity."

Sir Ian Cheshire biography:
Sir Ian Cheshire is Chairman of Barclays UK and of Debenhams PLC. He also works with government departments across Whitehall in his role as Government Lead Non-Executive.
He worked for the home improvement retailing group Kingfisher PLC between 1998 and 2015, including 7 years as Group Chief Executive. He was also a trustee of Business in the Community, Chair of the British Retailing Consortium, and Chair of the Cambridge Institute for Sustainability Leadership's Advisory Board.
He currently sits on the World Wildlife Fund's Council of Ambassadors and is a trustee of the Prince of Wales's Charitable Foundation.
In 2011, Sir Ian headed up the Ecosystem Markets Task Force, an independent, business-led programme which brought together experts from a range of sectors to look at how UK businesses can drive sustainable economic growth and profits. He was also a member of the government-appointed Business Taskforce, which published recommendations and principles for cutting EU red tape in 2013.
Sir Ian was knighted in 2014 for his services to business, sustainability and the environment. He is also a Chevalier of the Ordre National du Merite (National Order of Merit) of France and has won a number of awards for his contributions to retailing and sustainable business, including the Fortune WEF award for leadership in the circular economy and Sustainable Business Leader of the Year. Sir Ian is Fellow of the RSA.
Sustain served on the steering group that helped with establishment of the Food, Farming and Countryside Commission, working with others to help the RSA develop the proposed programme, which they now coordinate.
Notes to editors
The Royal Society for the encouragement of Arts, Manufacturing and Commerce (The RSA) Commission into Food, Farming and the Countryside will be formally launched in London on 1 November.
The RSA's history of supporting agricultural innovation stretches back to the 18th Century, and in recent decades the RSA has hosted a number of influential inquiries and Commissions, looking at issues from environmental sustainability to inclusive models of economic growth.
The Commission is financed via a major two-year grant from the Esmee Fairbairn Foundation. Esmée Fairbairn Foundation aims to improve the quality of life for people and communities throughout the UK both now and in the future. We do this by funding the charitable work of organisations who are building an inclusive, creative and sustainable society: www.esmeefairbairn.org.uk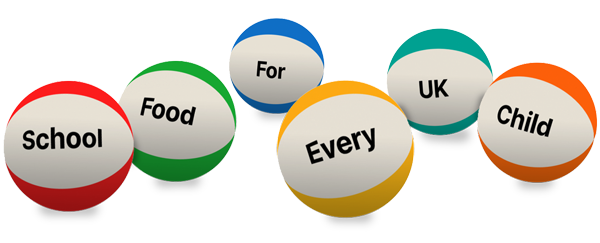 Ask your MP to end the school food postcode lottery now
Support our charity
Donate to enhance the health and welfare of people, animals and the planet.