In October, Sustain submitted evidence to the EFRA Committee's inquiry on food security. In it, Sustain highlighted the mutiple challenges that the food system faces and what the UK Government can do to support farmers, communities, and households to be more food secure.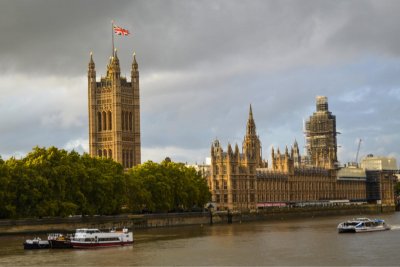 Parliament. Credit: Pexels
Food security has quickly risen up the political agenda and under the Agriculture Act (2020), Defra must report annually on UK food security.
The UK is roughly 60% food secure; the country is largely self-sufficient in meat, dairy, eggs, and grain, but heavily reliant on importing vegetables (50%) and fruit (84%).
In total, the UK uses about 38 million hectares to feed itself (much of that used to feed animals and some to feed combution engines), but worringly, more land is used overseas (53%) compared to domestically (47%), and a third of the fruit and veg imported comes from climate vulnerable countries.
Under current global emissions, UK farmers will face numerous climate-related challenges to food production. The Met Office predits that by 2070, UK summers will be 60% drier and winters 30% wetter.
Millions of people in the UK live in food poverty, with the poorest fifth having to spend 47% of their disposable income to meet the Government's healthy diet recommendations.
A major concern over the coming months is that UK citizens could experience a further sharp rise in food prices, which will put more people in the position of facing serious food insecurity.
What action can Government take?
Sustain suggests that a well funded and ambitious Environmental Land Management (ELM) policy can help farmers become more resilient to the impacts of climate change.
The UK Government must include nutrition within the conversation of food security to ensure that it aims for a food system that is healthy for all people.
Key public food measures like the Healthy Start and Free School Meal schemes should be expanded to ensure all low income households can access healthy food.
Large food businesses, like multiple retailers, must ensure that they are paying all workers a real living wage to set an example on the issue of pay and food poverty. Equally, more resources must be put into enforcing the supply chain codes so that retailers do not use unfair and dodgy trading practices to undercut producers and suppliers.
Vicki Hird, head of farming at Sustain said:
"Farmers are facing multiple cost and climate pressures, and it is critical that the Government takes action now to support them to transition to sustainable, resilient agroecological farming. The ELM schemes need to be better funded and there needs to be an ambitious vision to deliver that transition over this decade."
Barbara Crowther, Children's Food Campaign coordinator at Sustain said:
"Household food insecurity has been a major problem in the UK for a long time and the sharp rises in food prices will only exaserbate that. We need to see the UK Government expand the Healthy Start and Free School Meal schemes as an immediate measure to relieve some of that pressure on low income households."
You can read Sustain's full submission here.
What we're fighting for 2023
Support our campaign
Your donation will help us work with farmers to push for policies to support farming fit for our future.