Food security grants launched in Oldham
A new Food Security Challenge Prize has been launched in Oldham, offering grants of up to £15,000 to support local food projects to transition from food aid to food security.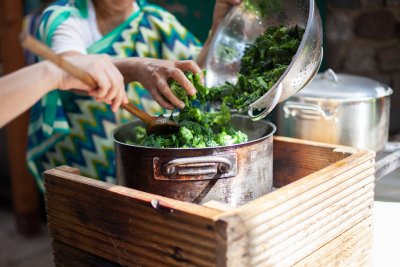 Spitalfields City Farm. Credit: Zoe Warde-Aldam
Oldham council in partnership with Stir to Action and Community Fed Oldham have launched a new grant programme inviting Oldham residents to design an enterprise or service to reduce food poverty and increase resilience in the borough.
Grants are available for new or scaling food enterprises that are developing effective responses to local food insecurity and focusing on long-term change, social impact, and increasing employment in the local food sector. These include, but are not limited to, projects such as community growing, food co-operatives, community cafes and community food kitchens.
---
What is available?
Start-up awards of £2,500, £5,000 or £7,500 for organisations that are unincorporated or have been active for less than 18 months
Scale-up Awards of £10,000, £12,000 or £15,000 for incorporated businesses that have been trading for 18 months or more
Who's it for?
Community groups with a new enterprise idea
Established organisations that are developing new services
Local partners building new infrastructure for the food system
How to apply
Apply by 29 November
Applications can be made via the web form or by audio or video recording
Successful applicants will be notified in December and invited to pitch for the final grant amount by public vote at an event in February 2023.
For more information and to apply visit the Stir to Action website.
Support our charity
Donate to enhance the health and welfare of people, animals and the planet.