NEW Knead to Know…more handbook
Turn your baking hobby into a microbakery business with the Real Bread Campaign's latest book, hot off the press this November.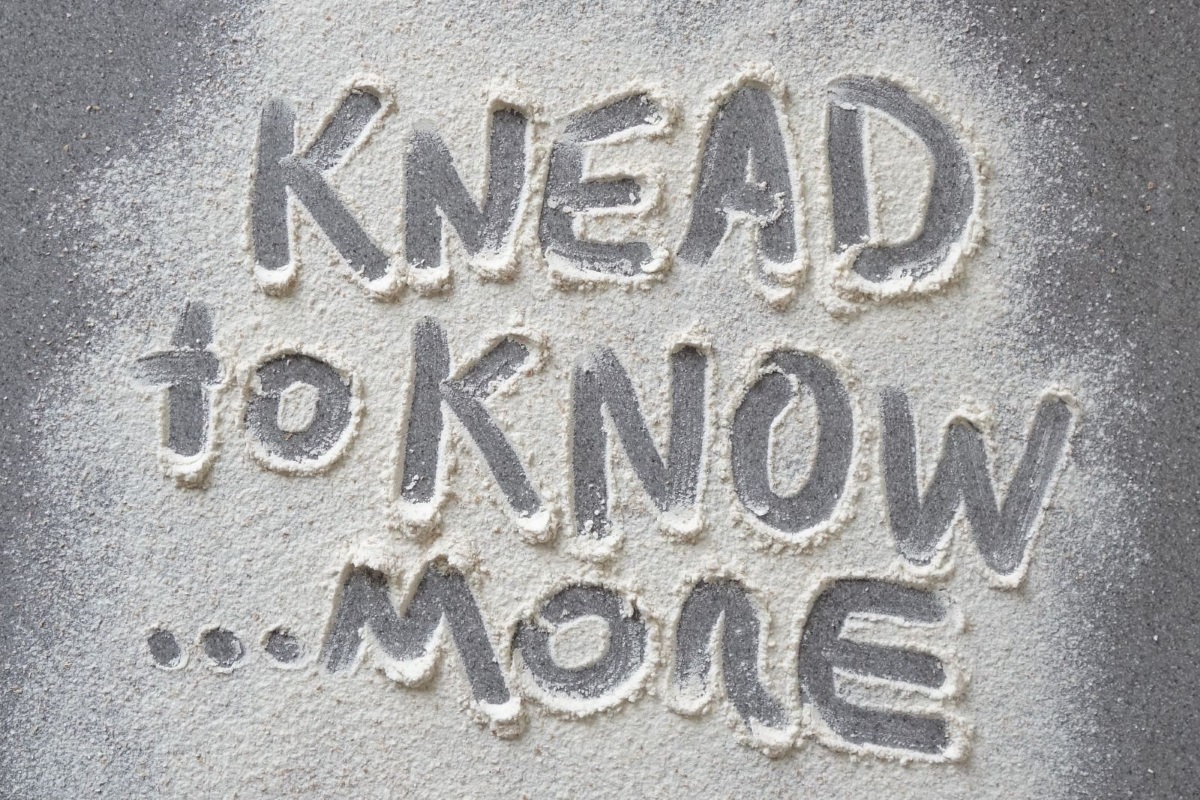 Photo: Chris Young / realbreadcampaign.org CC-BY-SA 4.0
Thanks to doughnations from more than 270 crowdfunders, the Real Bread Campaign's groundbreaking book for budding bready businessfolk is back!
The 10th anniversary edition was published on 1 November 2021.
Whether starting a microbakery from your own kitchen, teaming up with neighbours to establish a Community Supported Bakery, diversifying a farming or milling operation, pivoting an eatery's offering, or taking the next steps as your high street's baker, this unique business guide is for you.
In 2011, the food and farming charity Sustain published Knead to Know, before passing the baton to Grub Street books. Much has changed in the decade since, while (micro)bakers in the Campaign's network have racked up a wealth of knowledge and experience to share. Having harvested the hive mind, Real Bread Campaign coordinator Chris Young has completely re-written the book to produce the 10th anniversary edition, Knead to Know…more.
In his foreword, Bread Matters, Real Bread Campaign and Scotland the Bread co-founder, Andrew Whitley, writes: "This is a remarkable book. Not only because knowhow springs from every page and transforms into practical wisdom before our eyes, but because it has been fermented by the desire to do good."
The new edition
At around double the length of the original book, the new edition is even more packed with information and advice for startup bakery entrepreneurs on business planning, equipment, surplus reduction, marketing and more. It goes on to help guide bakers expanding their businesses, including moving to larger premises, taking on staff members and wellbeing. Sandwiched between these wholesome slices are tasty titbits from genuine artisan loafmongers who run successful Real Bread bakeries of all types and sizes.
While mainly aimed at microbakers in the UK, the new edition includes sippets of advice specifically for readers in Australia, Canada, Ireland, New Zealand and the USA, where the original edition was also devoured.
Pay it forward
Not thinking of starting a bakery? The Friends In Knead pay-it-forward scheme allows people to buy copies of the book for the Campaign to pass on to flour arrangers who are serious about starting microbusinesses but face extra obstacles doing so. Initial partners are Luminary Bakery and The School of Artisan Food's bursary scheme. As more pay it forward copies are bought, the aim is to work with more organisations that help to empower and enable bakery entrepreneurs.
Knead to Know…more
by Chris Young and bakers of the Real Bread Campaign
Published by Sustain on 1 November 2021
ISBN 978-1-903060-67-4
Paperback, £20

For more information, images, extracts, quotes or interviews, please contact Chris Young: realbread@sustainweb.org
What bakers said about the original Knead to Know
"The most practical book for anyone thinking of starting a bakery enterprise." Emma Parkin, Emma's Bread, Exeter
"There are lots of books with bread recipes in them, but only one with a bakehouse recipe." Alex Lister, Rise Artisan Bakehouse, Durham
"The book was invaluable to me when I was starting Wild Bread." James Thorn, Wild Bread, Faversham
"Knead to Know was massively helpful when I started the Stoneham Bakehouse journey." Simon Cobb, Stoneham Bakehouse, Hove

"This book was a gold mine for us, back in the day." Max Tobias, The Dusty Knuckle, London
"The book was biblical for my personal journey!" Jo Bottrill, Jo's Loaves, Bedfordshire
Support our charity
Your donation will help support the spread of baking skills and access to real bread.