London eateries scoop prizes at this year's Food Made Good Awards
London's EN Food and The Roebuck both picked up prizes at the annual Food Made Good Awards, held in East London on 5 November to celebrate all the fabulous food heroes changing the hospitality industry for the better.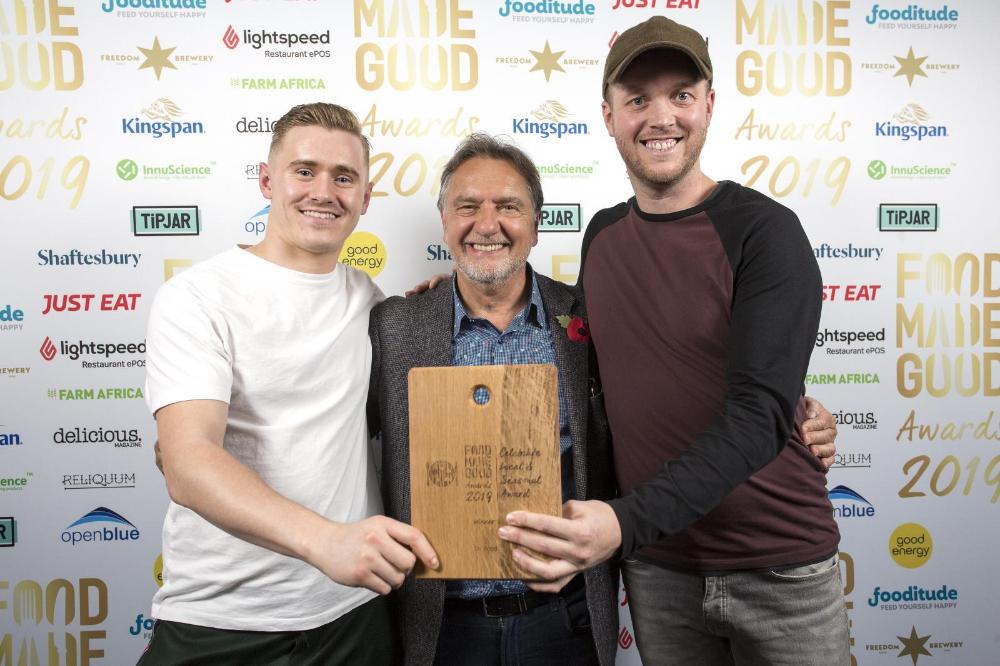 Ben Murphy
Food experts, professionals and fanatics (including team JE) gathered for the awards, hosted this year by Raymond Blanc, Prue Leith and food writer Melissa Hemsley, in partnership with the Sustainable Restaurant Association. On the night a number of London enterprises were recognised for their tireless work to change the face of the food industry and put sustainability at their core.
Among the winners was EN_Food who snapped up the Celebrate Local and Seasonal Award, gifted to an exceptional business pushing the boundaries when it comes to making the most of seasonal and local produce. This Café and Bar in Enfield has curated a delicious seasonal menu that promotes the importance of sourcing sustainable produce and contributing to a circular local economy without compromising on taste.
Another friend of the Eel winning on the night was The Roebuck gastropub in Southwark, who picked up the One Planet One Plate award for their commitment to reducing emissions and protecting the planet through their delicious 'less meat' burger. By making their signature burger with 35% lentils and mushrooms this popular London pub has cut their carbon emissions significantly, paving the way for others to follow. The Open Right Award for the best sustainable newcomer went to The Buxton Pub in Shadwell, while the independent London caterer Vacherin was recognised for their work in turning surplus fruit and veg into gourmet dishes with the Waste No Food Award.
The 'Eel was also thrilled to see Tom Hunt, one of our resident Jellied Eel writers, accepted into the Food Made Good Hall of Fame for his unwavering devotion to sustainability. His Poco Tapas Bar was awarded this accolade for its commitment to sourcing the best seasonal produce, finding progressive ways to reduce its environmental footprint, reducing food waste and much more. Well done Tom!
It wasn't just small-scale businesses that won big at the awards. YO! Sushi picked up two awards for their responsible fish sourcing and progressive treatment of staff (check out our Sustainable Fish Cities campaign to find out more about what we believe constitutes sustainable fish.).
Congratulations to all the worthy winners and nominees. Read more about the event.
Find EN Food and other good food places on the Good Food Map.
Writer: Ros Carter
Support our charity
Donate to enhance the health and welfare of people, animals and the planet.