UN Special Rapporteur visit to the UK sheds light on food insecurity
From the 5th to the 16th of November the UN Special Rapporteur on extreme poverty and human rights Professor Phillip Alston was in the UK on an official visit.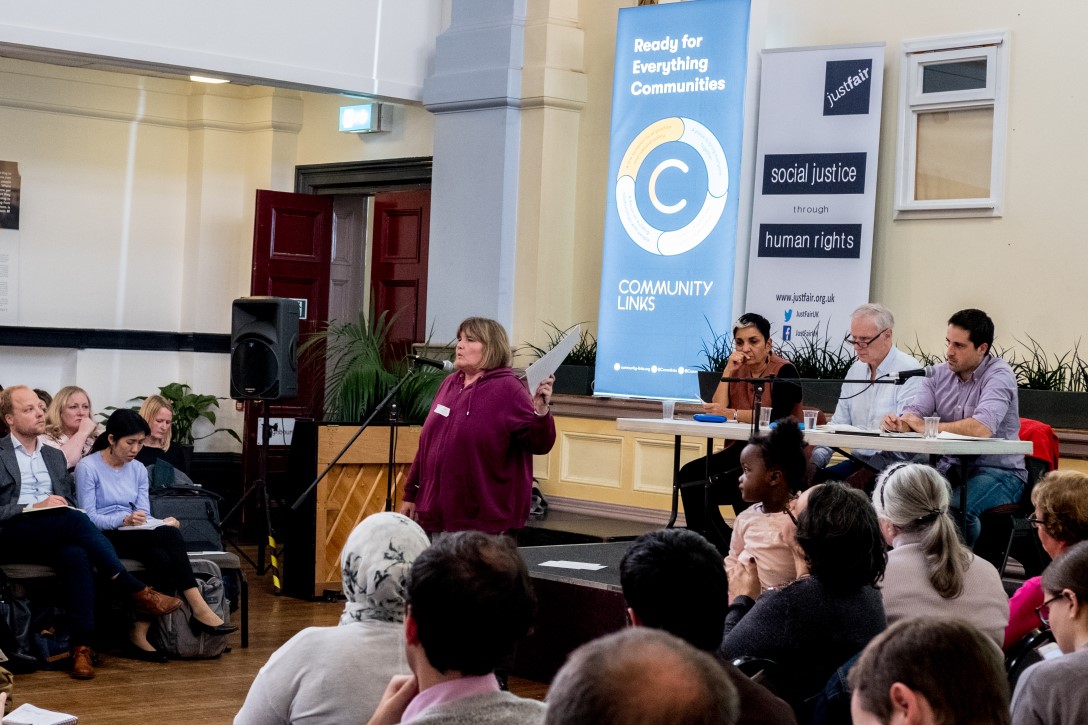 "The visit of the Special Rapporteur should push our government into recognizing the scale of the problem facing many of our fellow citizens and to start thinking seriously about how they will tackle food insecurity in a meaningful way." - Imogen Richmond-Bishop
In his preliminary statement delivered at a press conference on Friday 16th November, the UN Special Rapporteur reminded the UK Government of its responsibilities vis a vis poverty reduction:
"The experience of the United Kingdom, especially since 2010, underscores the conclusion that poverty is a political choice. Austerity could easily have spared the poor, if the political will had existed to do so. Resources were available to the Treasury at the last budget that could have transformed the situation of millions of people living in poverty, but the political choice was made to fund tax cuts for the wealthy instead." Professor Phillip Alston
The UN Special Rapporteur spoke at great length about the people that he met across the country who were struggling to feed themselves and were forced to skip meals or use emergency food aid. He called on the Government to introduce a single measure of poverty and measure food security.
He also elaborated on the disproportionate impact of reforms to the tax and welfare system since 2010, with those who are those who are least able to bear it losing the most. On average women lost around £400 compared to an under £30 loss by men.
The focus was not just on out of work poverty. One in six people in employment have used food banks run by the Trussell Trust Network, and a single parent working full time faces an average shortfall of 20% in their budget.
Our Right to Food Programme submitted written evidence to the UN special Rapporteur prior to his visit. Following on from this, Programme coordinator Imogen Richmond-Bishop was invited to provide oral evidence at a meeting at the Equalities and Human Rights Commission office.
Imogen covered the visit of the UN Special Rapporteur for the Thomson Reuters Foundation and for Rights Info.
---
19/11/2018
Food Poverty
SHARE
---
Food Poverty: Over 8 million people in the UK struggle to get enough to eat. Sustain is working with communities, third-sector organisations, local authorities and government, aiming to make sure everyone can eat well.