A slow start for Kellogg's 'Better Start'
There is little 'snap, crackle or pop' to Kellogg's announcement. Our reaction is more 'grr' than 'grrrrrreat', as this is a missed opportunity for Kellogg's to show itself a true industry leader.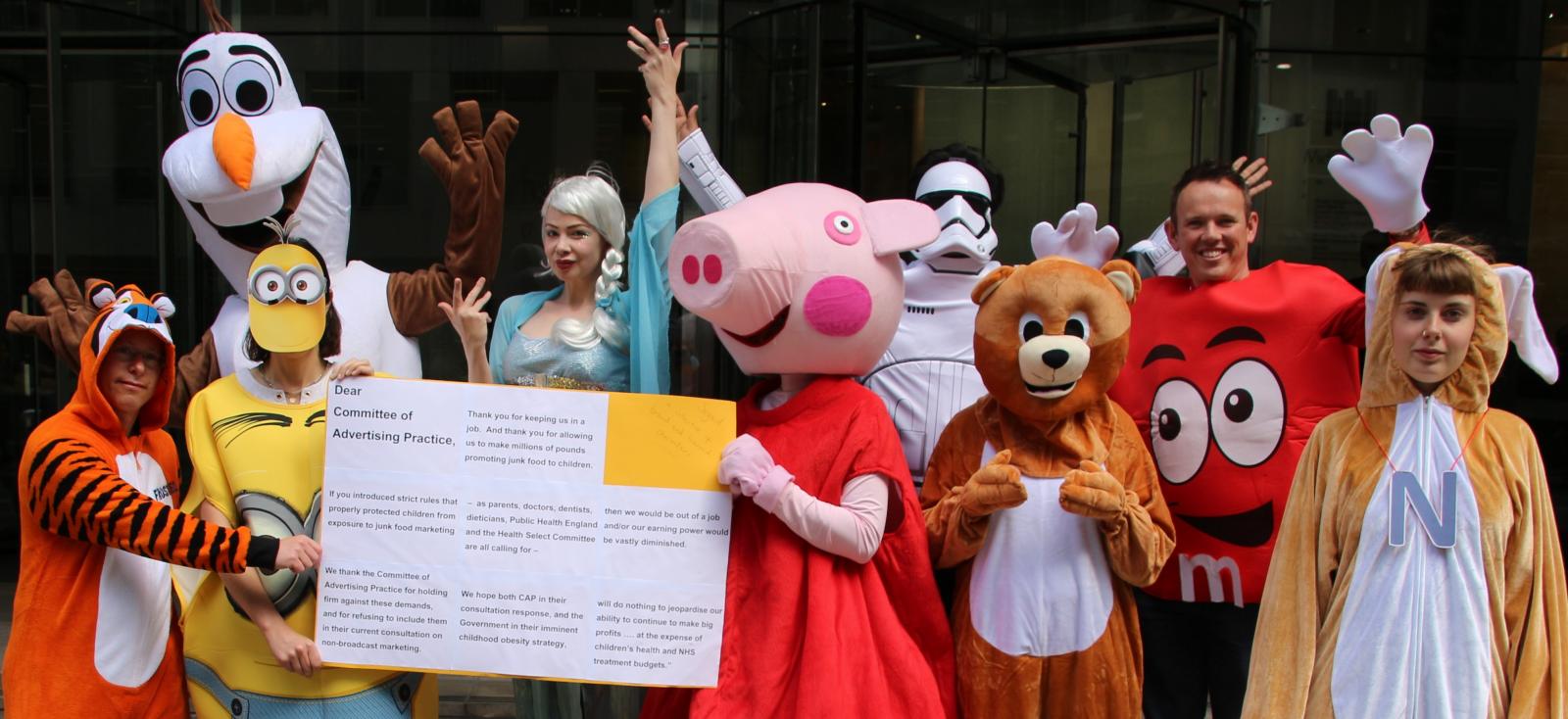 Responding to Kellogg's announcement they would be reducing the sugar in Coco Pops and marketing Frosties only at adults, Malcolm Clark, co-ordinator, Children's Food Campaign, said:
"This is a slow start for Kellogg's 'Better Start' initiative. Kellogg's fail to address portion size, or the packaging and promotion of most of their products. They have not promised to end their use of child-friendly brand characters on all their cereals; nor does it seem will they stop producing their sugary special cereals in association with Disney and other popular children's films."

"Kellogg's would not be reducing the sugar in some of their most sugary cereals or mildly tweaking their marketing practices without pressure from parents, teachers and public health professionals. The real possibility of Government action to tackle junk food marketing and encourage reformulation is scaring companies to do just enough that they hope might take the heat off."

"The Government now has to ensure this is a bowl half full, rather than half empty, moment. Any update of the Childhood Obesity Plan next year should include measures to reduce children's exposure to junk food marketing. A stronger Nutrient Profile Model, the extension of non-broadcast rules to packaging, and a 9pm watershed for junk food ads on TV would be a good start."
---
30/11/2017
Children's Food Campaign
SHARE
---
Children's Food Campaign: Better food and food teaching for children in schools, and protection of children from junk food marketing are the aims of Sustain's high-profile Children's Food Campaign. We also want clear food labelling that can be understood by everyone, including children.