Crumb together the Real Bread Ireland way
On 12 November 2016, a group of bakers from around the Emerald Isle met up for their last regular get together of the year. The format should be an inspiration to Real Bread bakers in other parts of the world.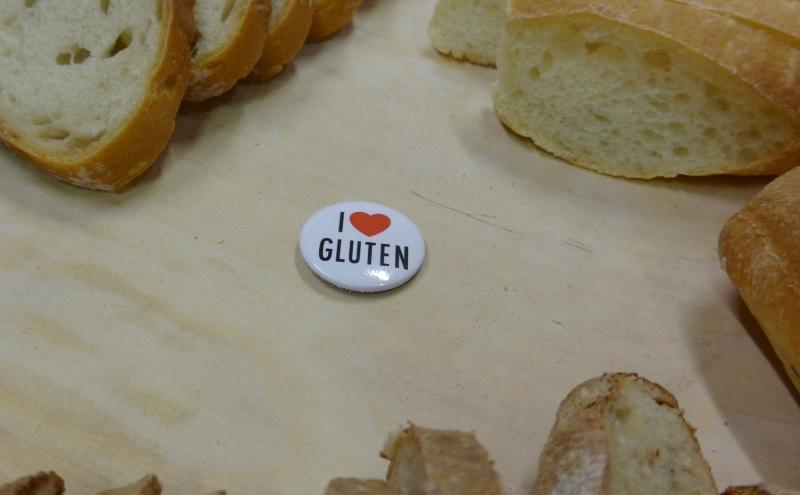 In line with an apparent motto of Keith Bohanna, de facto coordinator of the Real Bread Ireland collective, the quarterly gatherings are organised along the lines of "keep it simple, stupid."
This time round, Dara O'hArtghaile, co-owner with his wife Ciara of Ursa Minor Bakehouse in Ballycastle, invited members to his bakehouse via the network's Facebook group. There, while sampling loaves baked by Dara and other attendees, supplemented by cakes, pastries and salads made by Ciara, some of the bakers talked for a few minutes each about what they've been up to and their plans.
The short talks included Dara on returning from living away to bring to their home town Real Bread of the quality they'd tasted while travelling, and their soon-to-open bakery café. Dimitar Dosev of My Strandhill Bakery in Sligo shared his trials of baking with barm and trub from craft brewers, with the intention of encouraging bakers to revive the formerly usual practice of flour arrangers and ale mongers working in harmony. Sarah Richards of Tramore explained how in the past eight weeks her Seagull Bakery has gone from employing 'one and a half' people in her back garden to seven in its new high street home. At the other end of the spectrum, William Despard told the story of making the transition from engineer to owner of The Bretzel Bakery in Dublin in 2000, which now employs around 40 people. He spoke of his willingness to pay forward the advice and support he's received over the years to help the new generation of up-and-coming Real Bread bakers.
Keith suggested possible ways Real Bread Ireland can progress, and Chris Young gave a history of the Real Bread Campaign and his thoughts on how bakers in Ireland can benefit from joining this wider, international network. There was also a discussion of a recent heritage grains event, suggesting an appetite for not only Irish-milled flour (several of the bakers import it from England) but having it produced from home-grown, heritage wheats.
Other bakers at the gathering were:
Caryna Camerino, Camerino Bakery, Dublin
Rosanne Cecil, Blackthorn Breads, Glenarm, Co. Antrim
Kevin O'Kane. Black Quarter Breads. Derry
Ken McNaull, GoYeast, Donaghadee, Co. Down
Kemal Scarpello, Scarpello & Co. Donegal
The conversation then flowed for a couple of hours in the bakery…and many more to the strains of a trad session at The House of McDonnell (AKA Wee Tom's) bar in town.
Chris Young said: "It would be great to see Real Bread bakers in other places around the world taking inspiration from these gatherings, with those that have the space to open their doors to their fellow Campaign supporters for an afternoon or evening of sharing stories, information and advice."
Real Bread Campaign supporters can email for a suggested format and list of things to remember/consider. They can then arrange and promote their gatherings in The Real Baker-e forum. If they want to promote them beyond the paying supporter network, they can do so on the Real Bread calendar and by emailing details to the Campaign coordinator: realbread [at] sustainweb.org
Sheep farmer. Credit: Cottonbro | Pexels
Published 15 Nov 2016
Real Bread Campaign: The Real Bread Campaign finds and shares ways to make bread better for us, better for our communities and better for the planet. Whether your interest is local food, community-focussed small enterprises, honest labelling, therapeutic baking, or simply tasty toast, everyone is invited to become a Campaign supporter.
Support our charity
Your donation will help support the spread of baking skills and access to real bread.