Mayor Sadiq Khan demands Covid-19 social security support for vulnerable Londoners
The Mayor of London has called on Work and Pensions Secretary Thérèse Coffey to ensure vulnerable people have enough money to be able to buy the food they need during Covid-19.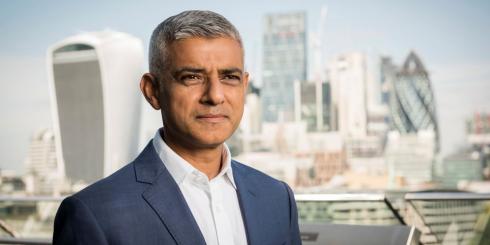 Photo credit: Mayor of London, Greater London Authority
In a letter dated 14 April 2020, the Mayor of London wrote to Rt Hon. Thérèse Coffey at the Department for Work and Pensions, containing the following requests on behalf of vulnerable Londoners.
To ensure that those who need support the most can access it straight away without going into debt:
suspend no recourse to public funds conditions
offer non-repayable advances to all new Universal Credit claimants
To ease pressure on the social security benefits and processing system:
temporarily close the gateway from legacy benefits to Universal Credit to stop people naturally migrating in the event of a change of circumstances
halt the Universal Credit managed migration process and redeploy staff to support with processing claims
work with the Government Digital Service to ensure that a suitable identity verification process is in place for claimants who do not possess, or cannot afford, official documents
suspend requirements to provide medical evidence in support of a claim
To ensure that benefits are sufficient to cover increased costs during the crisis:
uprate Child Benefit payments by £10 a week per child as suggested by Child Poverty Action Group
increase the amounts available to private tenants through Housing Benefit and the housing support element of Universal Credit, realigning rates with median market rents for all claimants (as proposed by Shelter) and covering in full the rents of those unable to pay them due to COVID-19
allocate additional funding to local authorities for Discretionary Housing Payments, along with the resources to administer payments.
To ensure that benefit incomes are not reduced unnecessarily:
suspend the benefit cap at least for the duration of the crisis
suspend all sanctions and deductions for the duration of the crisis and clearly communicate to claimants that this has been done
suspend the Bedroom Tax to ensure that those affected have maximum support with housing costs
protect larger families with increased costs by suspending the two-child limit
reinstate the previous level of benefits for disabled claimants who are part way through a mandatory reconsideration appeal.
This letter follows previous correspondence from the Mayor of London to the Work and Pensions Secretary, dated 30 March 2020, which called for:
suspension of the condition 'no recourse to public funds'

removal of the five-week wait for Universal Credit and introduction of an automatic, non-repayable advance payment from day one

.
Sustain is supporting work to secure food for vulnerable people during Covid-19, including those who are physically, mentally or financially vulnerable; and those with no recourse to public funds.
Support our work
Your donation will help support community food initiatives and enterprises to thrive as part of a more sustainable food system.