Crumbs Brewing has teamed up with Chalk Hills Bakery to become the latest initiative to turn a slice of the UK enormous loaf surplus into beer.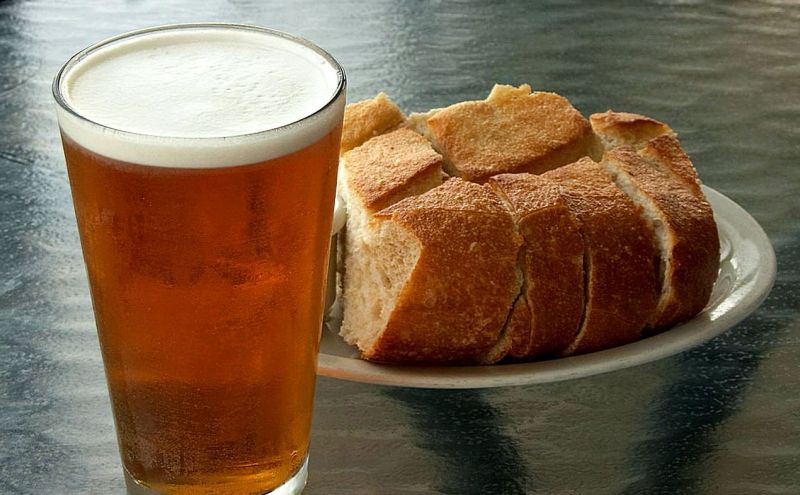 Goddards Brewery on the Isle of Wight is crafting Crumbs Amber Lager using surplus bloomers from the Real Bread bakery in Reigate, in addition to the more usual malt, yeast, hops and water.
Looking ahead, Crumbs Brewing plans to donate some of its profits to local good causes, including Loveworks community café, and considering possibilities for repurposing other surplus or waste food – perhaps wonky veg gin or spent coffee grounds porter.
Other brews made using either Real Bread or industrial loaves include Babylone by Brussels Beer Project, which inspired the highly-publicised Toast Ale. In addition to its own brews, Toast has collaborated on a number of other breweries' bready beers, including London-based Essex Street Brewery's Brown Toast Porter, Pale Ale and White Toast Weissbier; Bread Pudding by Wiper and True in Bristol, and Optimist by Franklins Brewery in Sussex. Outside the UK, 412 Food Rescue in Pittsburgh has teamed up with East End Brewing to create LOAF.
The Real Bread Campaign is keen to stress that beer is not going to solve Britain's industrial loaf and bread surplus problem.
Toast Ale's founder, the food waste campaigner Tristram Stuart, agrees. At about one slice per bottle, he's clear that Toast won't mop up the 24 million or so slices of industrial loaves and bread wasted in the UK every single day. Instead, the motivations behind launching the brew were to highlight just how shocking that level of waste is and raise money for the charity Feedback, which is working to tackle the issues of food surplus and waste. Stuart has repeatedly stated that his ultimate goal is for Toast Ale to put itself out of business, but in the meantime: "if you want to change the world you have to make a better party than the people who are destroying it."
The Real Bread Campaign is currently working on No Loaf Lost, a project looking upstream from bakeries redistributing and repurposing surplus loaves, to how they can actually reduce or stop the surplus in the first place.
Sheep farmer. Credit: Cottonbro | Pexels
Published 30 May 2017
Real Bread Campaign: The Real Bread Campaign finds and shares ways to make bread better for us, better for our communities and better for the planet. Whether your interest is local food, community-focussed small enterprises, honest labelling, therapeutic baking, or simply tasty toast, everyone is invited to become a Campaign supporter.
Support our charity
Your donation will help support the spread of baking skills and access to real bread.