There are growing numbers of initiatives and enterprises working to reduce the amount of surplus loaves that are wasted. Now the Real Bread Campaign is working to help bakeries tackle the surplus they produce in the first place.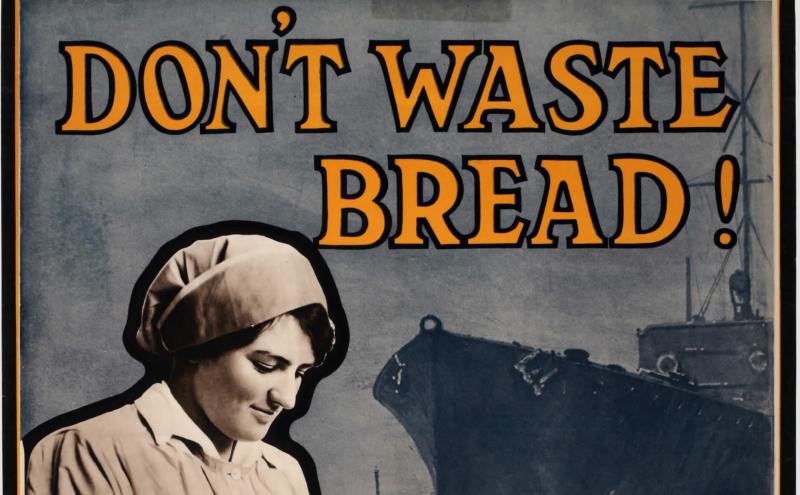 ---
October 2017 update:
We have completed the first draft of the guide.
If you run an SME bakery and are happy to read and comment on the draft, adding anything else you do to reduce gaps between production and sales, please email realbread at sustainweb dot org
---
First published 14 March 2017
It is widely acknowledged that bread (or, at least, a group of widely differing products marketed as such) is one of the most wasted foods.
While some bakeries have found ways to minimise, or all but eliminate surplus, what seems to be lacking is a wider initiative to find and share what they have learned to help more dump the dough ditching.
Waste not
From seed to sandwich, there are many points along the way at which a proportion of grain, flour, dough or the finished loaf can is consigned to the bin. Whilst some of this is food waste (defined as no longer, or never, fit for human consumption) a proportion is simply surplus that gets chucked anyway, despite being fine to eat.
A variety of schemes are working to reduce the amount of surplus that ends in landfill. They range from the likes of Plan Zheroes helping to redistribute leftover loaves to local charities; to DayOld, which repackages and sells on surplus baked goods to raise money for charities addressing child hunger; to the Real Junk Food project's pay as you feel cafes. Then there's Toast Ale, brewed using bread and industrial loaves to raise awareness of food waste and funds for the charity Feedback.
These are all great - far better that surplus food gets consumed than composted – but they all address a symptom, not the root cause, of mismatches between production and consumption.
The project
The first stage of the Campaign's project is to ask bakeries, including the 750+ that have added their loaves to its Real Bread Finder map, to share any top tips they have for slicing the surplus.
These could include:
Baking to order: Knowing exactly how many to bake means no leftovers
Monitoring sales and surplus in order to check for trends and patterns: Do you sell (or throw away) a lot of a certain product on a particular day of the week or time of the year?
Checking external factors: Unseasonal weather, road closures, school holidays can put a dent in usual sales
There won't be a one size fits all solution, and the Campaign recognises that there are obstacles.
One that has been expressed already is small business owners afraid of losing sales: The cost of throwing away a loaf is less than the potential loss of not having that loaf to sell, while shoppers are more likely to buy from a full display than a half empty one. Another fear is running out: A customer finding a bakery doesn't have the loaf he or she came in for might choose to go elsewhere in future. Similarly, a wholesale bakery unable to send an immediate replacement for a rejected order might lose that account.
When it's scone it's scone
As well as practical solutions, the project will look at – to use a hackneyed phrase – winning hearts and minds. How do we help more Real Bread bakers to have the confidence to display a sold out sign? A factor may well be a public awareness campaign with the message that a bad bakery isn't the one with full shelves shortly before closing time, but the one with few to no loaves left.
After all, empty shelves mean empty bins and surely selling out is the sign of a great product made by a great bakery...
What about the big bakers?
Surely the main problem lies with the industrial loaf fabricators and multiple retailers, we hear you cry. Well, yes, but our contacts are with Real Bread bakeries, so we're starting there.
Looking ahead, once we have created guidance for small, independent bakeries, we'll look at what can be applied to the industrial loaf sector.
Sustain annual conference - 8 December

Book now
Published 9 Oct 2017
Real Bread Campaign: The Real Bread Campaign finds and shares ways to make bread better for us, better for our communities and better for the planet. Whether your interest is local food, community-focussed small enterprises, honest labelling, therapeutic baking, or simply tasty toast, everyone is invited to become a Campaign supporter.
Event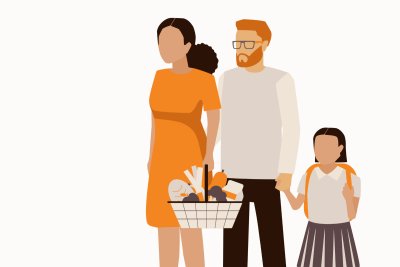 Sustain annual conference - 8 December
Support our charity
Your donation will help support the spread of baking skills and access to real bread.