Ahead of publication of his book Ravenous this week, Henry Dimbleby, who recently resigned from his government adviser post, has laid out the range of challenges faced by the UK food system and argues that change in land use and environmental projects are vital for our food security.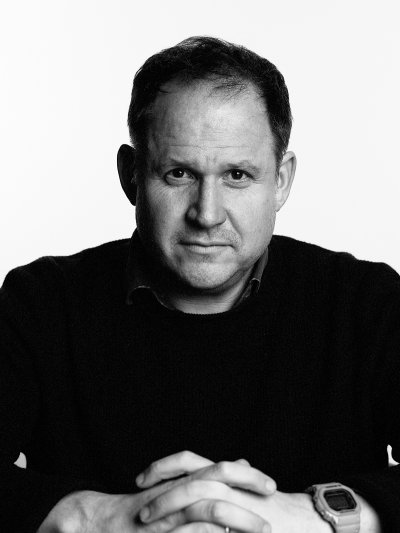 Henry Dimbleby credit Sam Robinson. Credit: Sam Robinson
In an extract from Ravenous Henry Dimbleby touches on the UK's 'just in time' supply chains and how these can come 'vulnerable at unexpected points' such as during the pandemic and the war in Ukraine.
He says: "The UK is a comparatively wealthy country, and we are not existentially dependent on food imports. Nevertheless, the combined effects of global shortages and energy price rises can be felt right across our food system."
As an example, he discusses flour factories, which found their wholesale markets suddenly unavailable and who needed to sell to individuals instead. This meant reconfiguring factory lines, finding packaging suppliers capable of producing thousands of smaller bags at speed, and getting the new product into the shops. This coincided with a boom in lockdown baking which led to shelves emptying of flour.
He follows on with discussions about shortages, stockpiling and the reaction of government and the public. This leads to discussion of food security and the link to national self sufficiency. Should we, he asks, be trying to increase our self-sufficiency now, to proof ourselves against future shocks? And should the Government encourage maximum food production rather than environmental land management schemes (ELMs)?
He concludes no to both questions and ends with this.
"In terms of food security, there is actually more to be gained from paying for environmental projects. The biggest threats to food security now — even bigger than Putin's war — are climate change and ecosystem collapse.

As we saw with the recent shortage of fresh vegetables after a freak cold snap in Spain and Morocco, unpredictable weather patterns will make it harder to guarantee our food supply. Changing the way we use our land, to help combat climate change, is bound to create new uncertainties. But it is also, in itself, a vital food security measure."
You can read the extract in full here and order the book from here
Support our campaign
Your donation will help us work with farmers to push for policies to support farming fit for our future.