The Government has pledged to harmonise how greenhouse gas emissions on farms are measured and to set out by 2024 how farmers will be supported through 'carbon audits'. The announcement was included in 'Powering Up Britain - the net zero growth plan' - a response to the Chris Skidmore Net Zero review.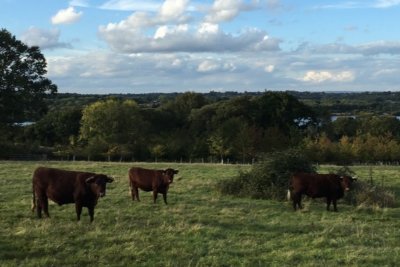 Cattle in pasture. Credit: James Woodward
In 'Powering Up Britain' , the agricultural sector was included in the natural resources chapter and over 50 actions are listed though many are not new or provide new money. The Government:
pledged to 'develop a harmonised approach for measuring carbon emissions from farms', following a recent call for evidence
pledged to develop an online toolkit to help farmers access private payments for environmental benefits
expressed an 'ambition' to take a mandatory approach in England to introducing methane suppressing products (which they anticipate will enter the UK market in 2025) and promised a response to recent call for evidence
In the detailed Carbon Budget Delivery Plan, the government also reiterated commitments to
confirmed all ELM schemes would be fully operational by 2024/5 and how some of these may deliver on Net Zero.
a Land Use Framework 'later this year'
a mandatory methodology for voluntary food ecolabelling
publish a Biomass Strategy in 2023 (which will include early thinking on domestic biomass production, including short rotation forestry and perennial energy crops)
a Peatland Restoration Plan for publication in 2024
a number of technical tools to help reduce emissions from all livestock
a response to the Lowland Agricultural Peat Task Force a Peatland Restoration Plan for publication in 2024
a £6.6 million lowland peat research and development programme
a response to the call for evidence on the UK Emissions Trading Scheme (ETS)
a response to the consultation on improving food waste reporting for large food businesses
Confirmed a new higher technical qualifications (HTQ) in Agriculture, Environmental and Animal Care that will align with the transition to net zero.
The Government also published its 'Nature Markets Framework' and a new 'Green Finance Strategy'. It argues that there are opportunities for farmers to access new funding streams through 'private nature markets', such as carbon sequestration, but acknowledges that farmers have questions about how these work to support nature friendly food production. It says it has been working with the British Standards Institute on a range of nature investment standards and with the Green Finance Institute to develop an online toolkit to help farmers identify and access private payments for environmental benefits. You can read a DEFRA blog outlining their thinking here.
The Government also published a Carbon Delivery Plan in which it outlined measures it would take to reduce emissions from agriculture.
Vicki Hird, head of sustainable farming at Sustain said:
"Farmers tell us that it there is currently a confusing set of public and private pressures to farm differently for climate. It will be welcome news that the government is going to standardise the approach to measuring on farm emissions and support farmers with carbon audits. We are pleased government intends to work with farmers on this; understanding their own emissions is key to farmers taking action but they clearly need greater support for the costs of that transition.
A major shift to Bioenergy with Carbon Capture and Storage (BECCS) is seriously risky given this untried technology using vaste areas of pristine wood right now and possibly energy crops in future. Investing in energy demand reduction should be the priority rather than risking harms to nature, soil and food security.
"However, despite today's announcements, the Government is still way off meeting its own net zero targets and does not have sufficient plans in place for the agricultural sector. It is woefully behind on adaptation measures to ensure resilience in farming and food supplies. According to its carbon budget document, it is already factoring in the use of methane suppressants, which it anticipates being available in 2025, and has an 'ambition' to make these mandatory. We have concerns that this could encourage farmers to bring more animals indoors and could penalise more nature-friendly, extensive systems.
"We maintain that agroecological approaches can and should play a significant role in reducing emissions from farming and increasing its resilience. In a recent review for the Climate Change Committee, 15 of 19 agroecological farming practices were found to have a positive impact on soil carbon stocks.
We need to accelerate the delivery of ELM to build farmer confidence in the transition to whole farm, nature friendly farming, double its budget and we need the land use framework published as soon as possible."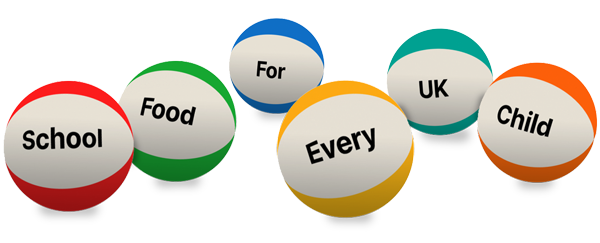 Ask your MP to end the school food postcode lottery now
Support our campaign
Your donation will help us work with farmers to push for policies to support farming fit for our future.