Concerns mount that the war in Ukraine will greatly impact global food security as well the cost of farming, with labour, logistics and input costs increasing. Defra has announced actions they intend to take to alleviate concerns around the rising cost of fertiliser, but will they do the trick and do they go far enough?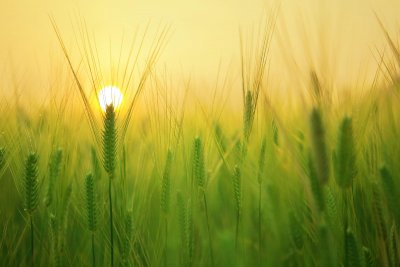 Barley. Credit: Pexels
While the cost of fertiliser is a key concern for many farmers, the increasing costs of logistics and the lack of availability of people to work on farms are also hitting home. In that sense, Defra's announcement does not seek to alleviate the wider difficulties farmers face in the immediate future.
In the announcement, Defra sets out five actions they will take to support farmers:
Delay actions to reduce ammonia emissions by 12 months to April 2023
Issue guidance to clarify Farming Rules for Water requirements on manure and slurry
Run a 'Fertiliser Roundtable' to discuss key issues and possible ways forward
Set out more detail on the Sustainable Farming Incentive (SFI) scheme
Issue the Farming Innovation Programme to support 'climate smart farming' projects
Sustain has already expressed concerns that the Government is not seeking to deal with the underlying vulnerabilities of the food sector, and these actions seem to show that a fairly narrow and shallow approach is being considered.
This was highlighted by us, and supported by many of our partners, in a recent open letter to Defra, calling on them to go further and faster in supporting and delivering a more resilient and sustainable farming sector, as well as publishing their response to the Food Strategy to give greater certainty on steps towards creating a better food system.
Vicki Hird, Head of Farming at Sustain says:

"For UK farming to get onto a resilient footing, rather than lurching from crisis to crisis, we need less reliance on costly external inputs, to build climate and nature based farming systems through a far more ambitious vision from Defra and the budget to deliver it. While we recognise today's announcement addresses some immediate concerns, it doesn't end uncertainty for farmers on incomes, or assurance that a more sustainable food system is the plan. The Fertiliser Roundtable, for instance, should be a conversation with a wider group of farming organisations with a plan to reduce dependency on costly inputs."
Gareth Morgan, Head of Farming and Land Use Policy at the Soil Association says:

"We welcome the recent statements by ministers on the need to accelerate the reduction in our reliance on fossil-fuel based artificial nitrogen fertiliser and for greater investment in soil health. It's vital that we act differently to previous food security challenges by prioritising climate and nature alongside food system resilience. The ongoing damage being done to soils, wildlife and climate undermines our long term food security and supporting nature-friendly, agroecological farming provides the best path forwards. We must build on and accelerate the plans to help farmers transition to sustainable food production that have been set out in the Environmental Land Management schemes – and we look forward to hearing more detail on the upcoming organic standard and the higher level payments for improving soil health."
Martin Lines, UK Chair of the Nature Friendly Farming Network said:

"Farmers are constrained by soaring input prices and we recognise that the Government's announcements will ease immediate concerns. But delaying actions to reduce ammonia emissions will do little to lessen the sector's reliance on expensive, largely harmful and increasingly inaccessible inputs. It's vital that we prioritise a move towards nature-friendly practices across the whole farm landscape, supported through farmer-to-farmer learning and funding for farmer-led research. The more we accelerate on-farm action to replace synthetic fertilisers and sustain ecosystem function through cover cropping or rotational grazing, the more secure our farming systems will be in the long term."
Sustain annual conference - 8 December

Book now
Published 30 Mar 2022
Sustainable Farming Campaign: Sustain encourages integration of sustainable food and farming into local, regional and national government policies.
Event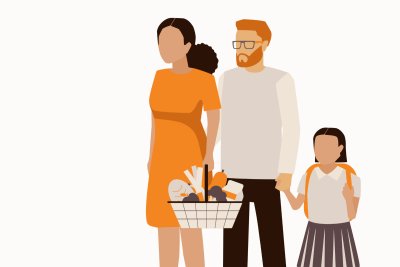 Sustain annual conference - 8 December
Support our campaign
Your donation will help us work with farmers to push for policies to support farming fit for our future.