Sustain calls on government to halt US trade talks to focus on Covid-19
Sustain, along with a group of other charities and campaigning groups has written to the government today, calling on them to halt trade negotiations with the United States in favour of focusing on the health and economic consequences of the COVID-19 pandemic.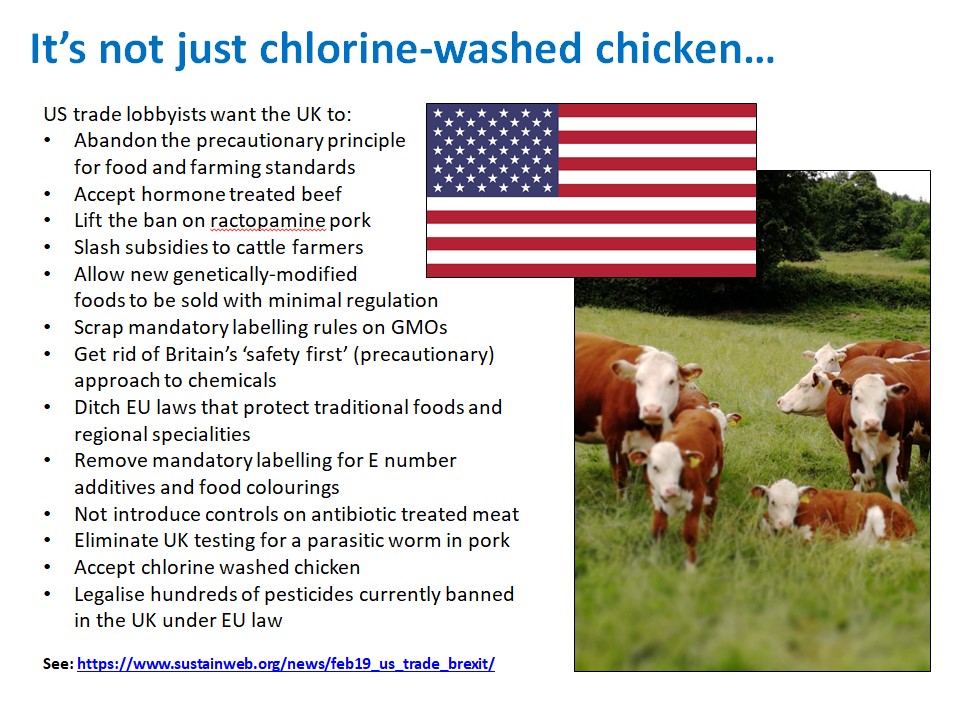 Sustain
The letter was sent following comments made by the United States Trade Representative on Monday 23 March 2020 in which he confirmed that "both the United States and the United Kingdom are committed to starting trade negotiations as soon as possible".

The group, led by Sustain, the Trade Justice Movement and Global Justice Now made clear that it would be inappropriate for the trade talks to continue as both countries are in full or partial lock down and the UK Parliament is closing a week week early for Easter.

Kath Dalmeny, chief executive of Sustain said:
"Our group has hundreds of thousands of members who have multiple concerns about a future trade agreement with the United States. These trade talks should not be happening behind closed doors or on video conferences, in the middle of a global health crisis. The UK Government needs to do the right thing and put them on hold until the pandemic is under control."
Jean Blaylock, Campaigns and Policy Manager at Global Justice Now said:
"Trade negotiations are notoriously secretive, sewing up deals behind closed doors that affect all of our lives. Even so, it is astounding that Boris Johnson's government is planning to go ahead with negotiations with the US during a global pandemic and all-encompassing crisis - with everyone in lockdown and parliament closing there is no one to hold negotiators to account. This is a high risk negotiation to start with, and to try and do it on the side, when the government and society is struggling with capacity to deal with COVID-19, is foolhardy and compounds the danger. The trade negotiations should be halted now."
David Lawrence, Senior Political Advisor at the Trade Justice Movement said:
"Now is not the time to be pushing ahead with controversial trade talks between the UK and the US, especially when the Government has failed to reassure those who are concerned about the impact a US trade deal could have on our environmental policy, food standards and health services. All new trade deals must receive full Parliamentary and public scrutiny, and it is difficult to see how that can be achieved when Parliament has risen and the entire country is on lockdown. The government's attention should be on addressing the greatest health crisis of our time."
The letter, which you can read here has been signed by: Baby Milk Action Network, Compassion in World Farming, CHEM Trust, Friends of the Earth, Global Justice Now, Nurses United UK, Open Rights Group, Pesticide Action Network UK, RSPCA, Soil Association, Sustain, STOPAIDS, SumOfUs, Trade Justice Movement, Traidcraft Exchange, War on Want, We Own It.

Sustain annual conference - 8 December

Book now
Published 26 Mar 2020
Better Food Britain: We want everyone to be able to enjoy food that is good for our health, produced in a way that supports good livelihoods, reduced waste and greenhouse gas emissions, high animal welfare and restoration of nature. Find out how.
Event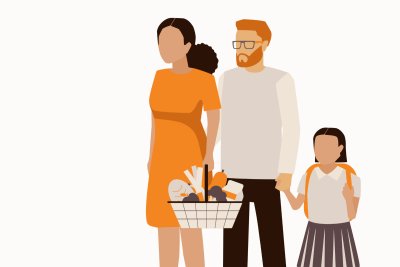 Sustain annual conference - 8 December
Support our campaign
Your donation will help our work in fighting for a better food Britain following Brexit.