Help London Food Link call for local authority action on sugar reduction and healthier foods
Ask your London local public health leaders to sign the Local Government Declaration on Sugar Reduction and Healthier Food and to run a local Sugar Smart campaign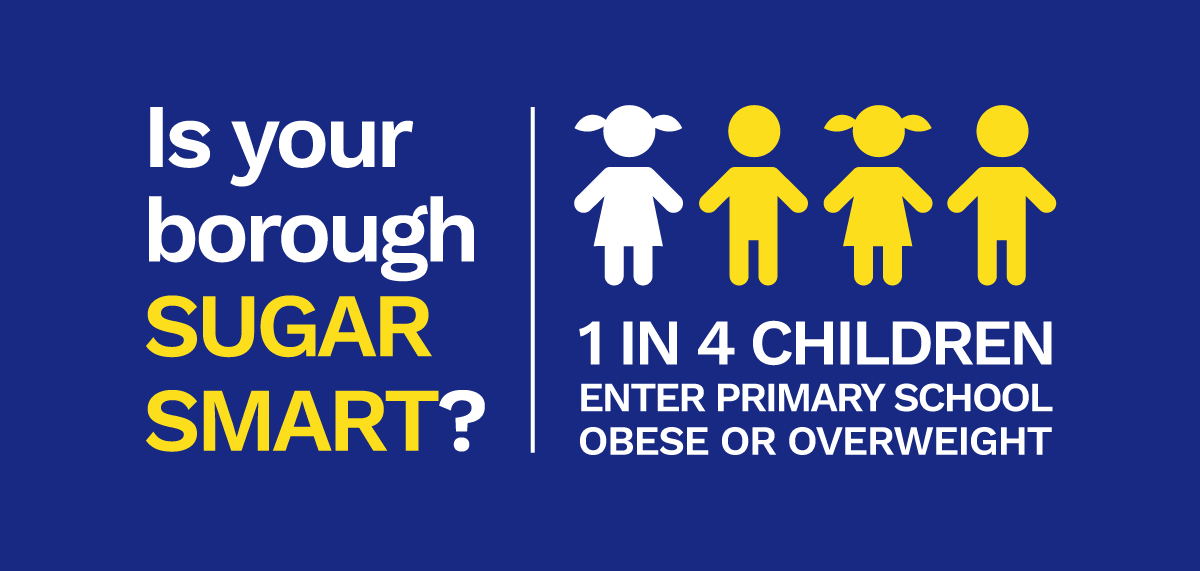 Ask your local council to take action on healthier food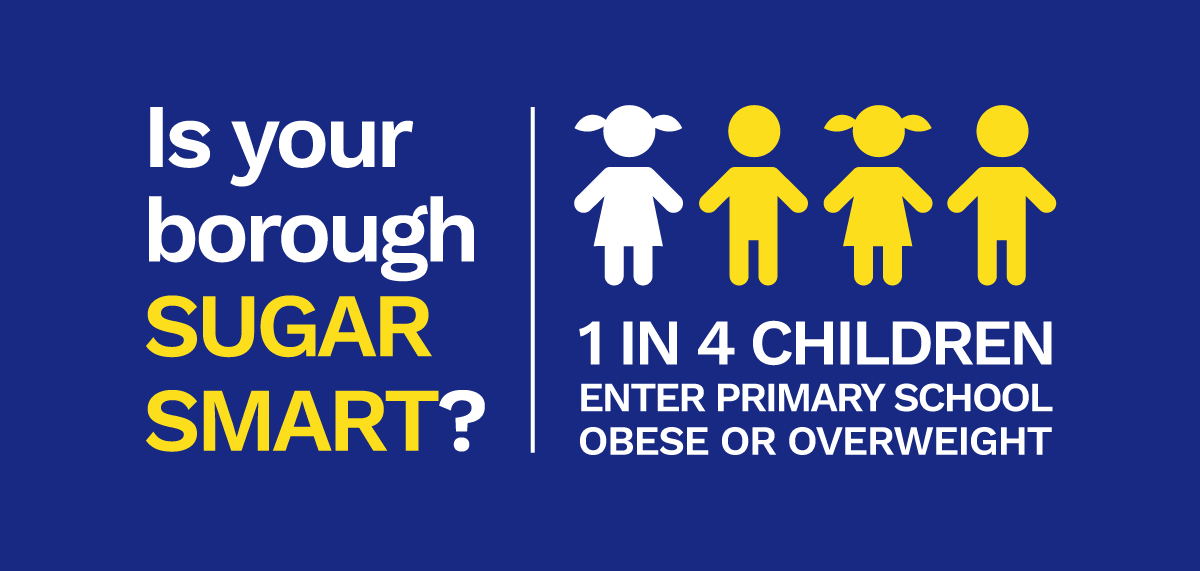 Overconsumption of foods high in sugar, fat and salt and sugary drinks is a major contributor to poor health in the UK. Unfortunately they are available at every turn, at every time of the day and night and strategically located near schools, on our high streets and in areas of higher deprivation.
The problems are particularly bad in London where one in four children are overweight or obese by the time they start primary school, and one in three by the time they start secondary school.
That's why London Food Link is asking local authorities to lead the way in taking action on sugar reduction and healthier foods.
Whether it's tackling advertising and sponsorship, improving food choices, reducing sugary drinks and promoting free drinking water, supporting businesses to improve their food offer or raising public awareness – there are many ways for councils to make a difference in the health of people who live and work here!
Ask your local council to get #SugarSmart
Not from London? Here's how you can get involved or find out more about SUGAR SMART
Support our work
Your donation will help support community food initiatives and enterprises to thrive as part of a more sustainable food system.