EU decide definition of food waste and set aspirational targets
This Is Rubbish welcome the new EU Waste Framework Directive but call for individual countries to set binding targets on food waste.
The European Parliament, Council and Commission have decided the future of EU food waste. Sustain member, This is Rubbish campaigned for a strong Waste Framework Directive (WFD) and welcome many of the proposals. However they are disappointed that some of the more ambitious proposals were rejected by the Council.
According to This Is Rubbish, the positives of the WFD are:
The food waste definition (and therefore measurement) will include most food losses and waste - definitely including postharvest food waste from farms through to consumer level.
An aspirational EU-wide target has been adopted to meet Sustainable Development Goal 12.3 of "50% reduction of the per capita global food waste at the retail and consumer levels and to reduce food losses along production and supply chains by 2030" - and to achieve 30% food waste reductions by 2025 and 50% reductions by 2030 in line with this.
A methodology for member states' food waste measurement will be set by March 2019.
EU member states will be required to measure and report their food waste annually from 2020 onwards - within scope of the food waste definition above.
The negatives are:
The food waste target is not binding, and are fairly weakly worded so may be disregarded by EU member states.
The wording of the targets implies that only consumer and retail food waste needs to be halved, and pre-retail food waste needs to be (more vaguely) reduced - so less ambitious countries will probably aim for this interpretation, if they set national targets at all. However, more ambitious countries, if they face enough pressure from their citizens, may opt to halve pre-retail food waste from farms and in manufacturing too.
The scope of measurement and methodology may exclude food that occurs at the harvest stage - i.e. that is ready to harvest, but is ploughed back into the field or left to rot. The FLW Platform consultation below will be vital to persuading the Commission to include this within the scope of the measurement methodology - so this is still a battle that may be won!
A review of whether to make the targets more binding will not occur until December 2023, rather than 2020 as the Parliament originally proposed - leaving only 7 years until the 2030 deadline. However, it seems that this review will be open to setting binding farm to fork food waste targets, which is a positive.
No food waste hierarchy was adopted, so the EU will rely on the generic waste hierarchy instead, unless the Commission takes the step to clarify this - there is still an opportunity to get this including through the methodology (see FLW Platform consultation below).

The next stage
On 16 April 2018 the European Parliament will vote on whether to formerly adopt the WDF before it is approved by the Council. It will be published in June/July this year. It will then be transposed into EU member state law by June/July 2020.

For This is Rubbish the campaign isn't over. They are asking the public in each EU member state to start campaigns to call on individual governments to set binding national targets to reduce food waste by 50% from farm to fork.
Sustain annual conference - 8 December

Book now
Published 4 Mar 2018
Food Waste: Sustain supports a reduction in food surplus, loss and waste.
Event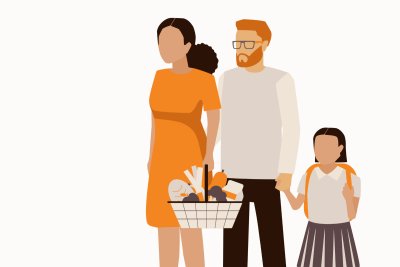 Sustain annual conference - 8 December
Support our charity
Donate to enhance the health and welfare of people, animals and the planet.