Trans fats banned from US foods
Foods containing artificial trans fats can no longer be bought in US restaurants and grocery shops.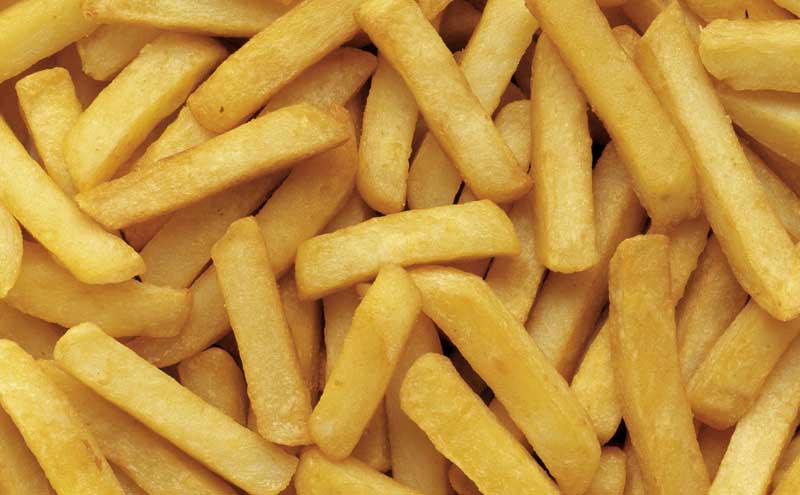 18 June 2018 was the deadline day for all artificial trans fats to be eliminated from the American diet. Three years ago the US Food and Drug Administration ruled them as unsafe to eat and created a timetable for their removal.

Trans fats, otherwise known as partially hydrogenated oils, can be found in fried food and takeaways. Hardened vegetable oils also contain trans fats and are used in biscuits, pies and cakes. In the 1980s margarines contained 10-20% trans fats but many of them have been reformulated in recent years. Diets high in trans fat increase heart disease risk by 21% and deaths by 28%.

The Centre for Science in the Public Interest petitioned the US government for 14 years to ban trans fats. CSPI senior scientist Michael F. Jacobson is celebrating the long-fought victory for public health:
"ridding the food supply of partially hydrogenated oils will save tens of thousands of lives each year. The food industry once used about eight billion pounds of partially hydrogenated oil annually. Replacing that with healthier oils was an enormous undertaking. Manufacturers and restaurants, oil producers, seed developers, and farmers all deserve great credit for making the transition."
Last month the World Health Organisation recommended banning trans fats and produced a step by step guide for the elimination of trans fats from the global diet. Currently there are no plans to ban trans fats in the UK. There are also no legal requirements in the UK for food manufacturers to label trans fats on packaging. The British Dietetic Association (who are a member of Sustain) say that shoppers who want to avoid eating trans fats have to check the ingredients list for hydrogenated fats or hydrogenated vegetable oils.

Sustain's Children's Food Campaign champions children's rights, parent power and government action to improve the food environment children grow up in.
---
23/06/2018
Children's Food Campaign
SHARE
---
Children's Food Campaign: Better food and food teaching for children in schools, and protection of children from junk food marketing are the aims of Sustain's high-profile Children's Food Campaign. We also want clear food labelling that can be understood by everyone, including children.