Countryside campaigners fight new government plans to streamline fracking
The Campaign to Protect Rural England (who are a member of Sustain) see the plans as a 'huge environmental risk to our landscapes.'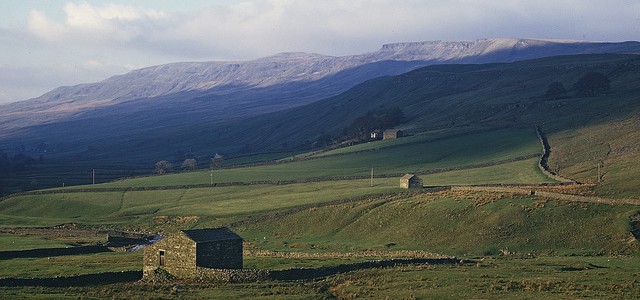 Last month the government announced plans to accelerate fracking developments by fast-tracking private companies' planning applications.

The CPRE say that this will threaten the tranquility of the countryside and remove local people's power to influence the process of applying for fracking. They plan to 'fight these proposals every step of the way.'

The CPRE say they are opposed to fracking because:
Climate change obligations: Fracking risks putting the UK further out of reach of climate targets that we are already set to miss. The process threatens the UK's legal climate change obligations to reduce Greenhouse Gas (GHG) emissions by 80% of 1990 levels by 2050.
Industrialisation of the countryside, tranquillity and landscape impact: The potentially massive scale of proposed fracking and ensuing cumulative damage could have dramatic effects in fracking locations.
Earthquakes: Particularly in former mining areas. One earthquake resulting from operations in Lancashire led to a temporary moratorium on fracking in 2011.
Water supply: Potential for fracking fluids to leak into local aquifers, and contribution to water shortages due to the substantial usage of water in the fracking process.
Greg Clark, Secretary of State for Business, Energy and Industrial Strategy reiterated the importance of 'safe and sustainable exploration and development of our onshore shale gas resources.' in his written statement on energy policy.
---
10/06/2018
Food and Farming Policy
SHARE
---
Food and Farming Policy: Sustain encourages integration of sustainable food and farming into local, regional and national government policies.