Sustain hails success in Government's new plan to tackle child obesity
After years of campaigning to tighten restructions on junk food marketing and promotions, Sustain and its Children's Food Campaign have welcomed Chapter Two of the Government's Child Obesity Plan which sets out bold commitments on these issues. But much is still to be shaped in the consultations that will follow over the rest of 2018. Read on for our response.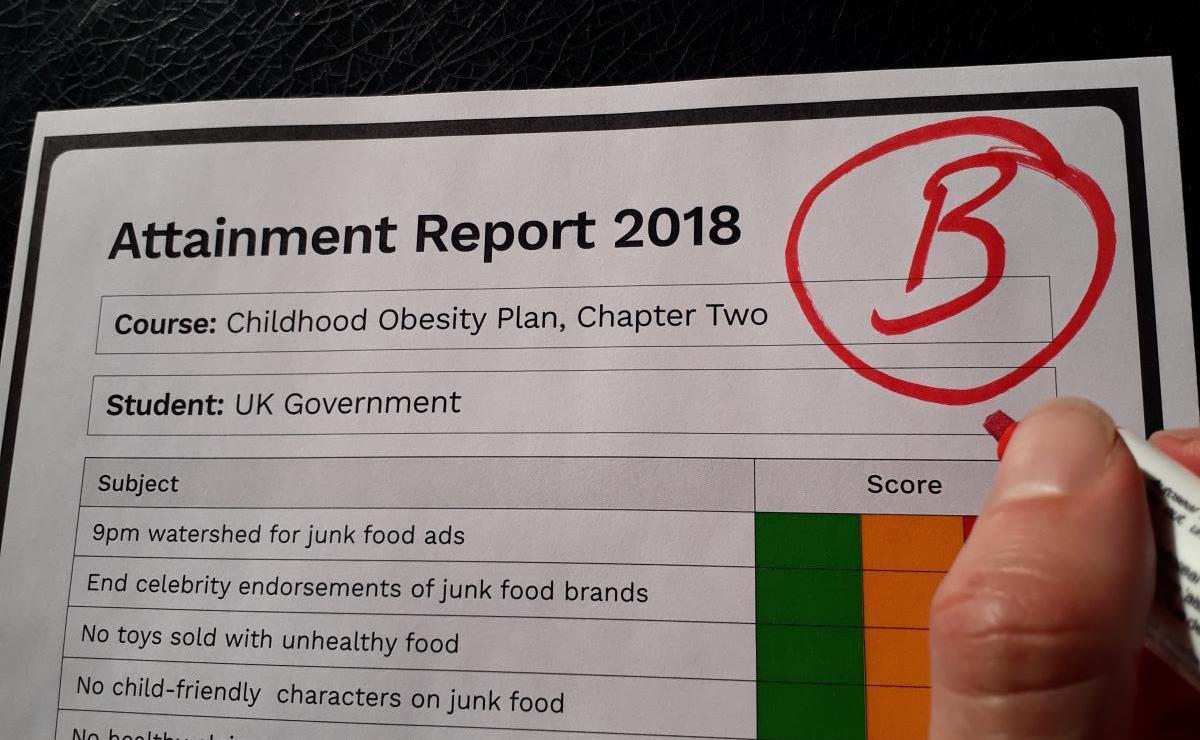 Ben Reynolds, Deputy Chief Executive of food charity Sustain, commented:

"Our Children's Food Campaign has been calling for years for more restrictions on the increase of junk food marketing and promotion which has fuelled our child obesity crisis. We applaud the Government's ambition to halve child obesity by 2030, and to tackle health inequalities that mean that children from poorer backgrounds are twice as likely to suffer from poor health.

Barbara Crowther, the Children's Food Campaign Coordinator, commented:
"If the Government's Child Obesity Plan released two years ago was a disappointing starter, then Chapter Two promises a wholesome and effective menu of action, but still leaving room for a healthy next course.

"We fully support the Government's intentions on junk food promotions and marketing, but the consultations to come will be crucial. A commitment to consider is not a commitment to act, and children's health needs decisive action.

"There are still many measures that parents and health experts tell us are needed and we believe deserve attention in future, such as restricting kids' TV, film and cartoon characters on junk food packaging, junk food sponsorship in sports and more local powers to tackle this issue."

For further comment or queries, please contact
Ben Reynolds ben@sustainweb.org 07939202711
Barbara Crowther barbara@sustainweb.org 07753 837945
---
24/06/2018
Children's Food Campaign
SHARE
---
Children's Food Campaign: Better food and food teaching for children in schools, and protection of children from junk food marketing are the aims of Sustain's high-profile Children's Food Campaign. We also want clear food labelling that can be understood by everyone, including children.