Baking bread helps people unwind
A study of around 2000 Brits has found that two in three use baking as a way to relax.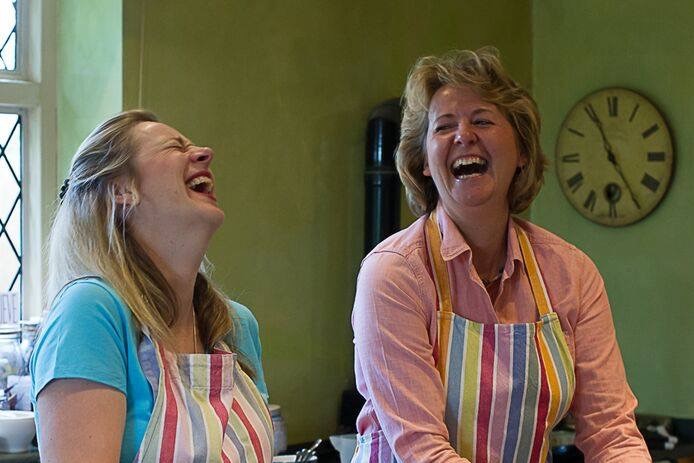 The results of the survey, announced in March 2018 by a home-baking ingredients company, found that:
Two thirds of respondents (67%) agreed that baking 'improves their mood'
47% reported feeling 'happy' after baking
40% said they feel 'calm' when they bake
54% claimed baking gives them a sense of achievement
42% believed sharing what they bake is the happiest part of the process
Dr. Linda Papadopoulos, a psychologist speaking on behalf of the study's authors, asserted that baking "allows people to forget the noise of day-to-day thoughts…and provides stress relief" as the activity provides a "creative and expressive outlet." She added that "there is a strong social element when it comes to using food to connect and communicate one's feelings…this has evolved to not only be about giving food but also as a means of engaging creatively with each other."
Together We Rise
The results echo those of the Real Bread Campaign's Together We Rise project, which continues to find that baking Real Bread offers people social and therapeutic benefits. In particular, it reflects the results of a survey conducted for the Rising Up report and of the Bethlem Baking Buddies pilot project.
There are many small, local, enterprises and initiatives, including Luminary Bakery and Better Health Bakery, which help people benefit from Real Bread making.
Together We Rise is working to help create a landscape where such therapeutic, employment, social and educational opportunities of making bread by hand are routinely made available to thousands more people facing challenges such as living with mental health issues or learning disabilities.
People wanting to stay informed of, and support, Together We Rise and the rest of the Real Bread Campaign's work are encouraged to join its mutually-supportive international network.

---
02/07/2018
Real Bread Campaign
SHARE
---
Real Bread Campaign: The Real Bread Campaign finds and shares ways to make bread better for us, better for our communities and better for the planet. Whether your interest is local food, community-focussed small enterprises, honest labelling, therapeutic baking, or simply tasty toast, everyone is invited to become a Campaign supporter.