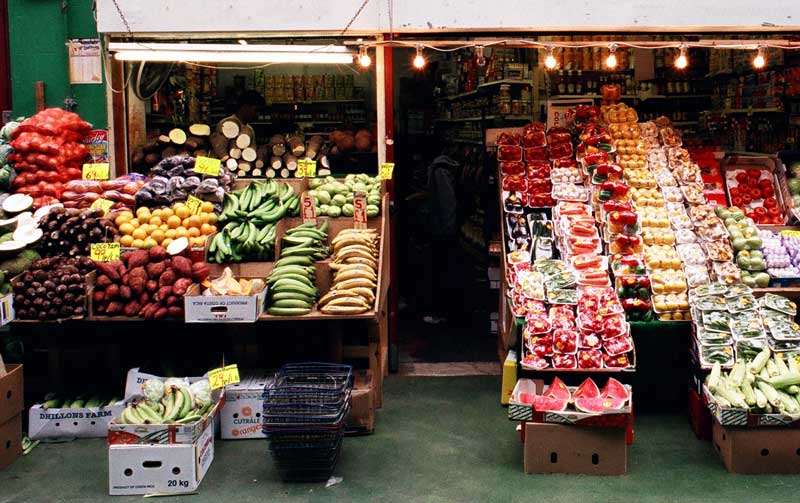 The programme is led by Sustain and Church Action on Poverty who will build a network of local food poverty alliances across England, Scotland, Wales and Northern Ireland. Experts with experience of leading existing food poverty alliances will also help other emerging food poverty alliances. Together we will provide support for alliance development and responses to food poverty, give voice to people experiencing food poverty, as well as evaluate and share what works well.
Simon Shaw, Food Power Programme Coordinator, commented: "There is no one solution or quick fix to the rise in food poverty, but we know that building local alliances can help to build an effective response. This programme will support local alliances which bring together community groups, the public sector, businesses and others to devise a practical action plan to address the priorities for their area. We know that many places face similar challenges, which is why we will be helping areas to share what works for them."
Niall Cooper, Director of Church Action on Poverty said: "This programme will build on the growing determination to address food poverty in the UK today, and will show food as a solution: that through food initiatives, communities and individuals can make a difference. The programme will embed the key principles of dignity, sustainability and empowerment and will facilitate peer learning and support between alliances, projects and individuals to transform the way that people in food poverty can access support and create long-term sustainable lives free from hunger."
Joe Ferns, UK Knowledge and Portfolio Director at the Big Lottery Fund said: "We are proud to support projects that enable people to build stronger and more connected communities. Food Power is a great example of this by mobilising people to develop their own local solutions to this growing issue. This is made possible thanks to National Lottery players."
Local areas around the UK are encouraged to sign up for more information about how they can get involved in the programme as it rolls out in the coming months.
Katie Palmer, Sustainable Food Cities Coordinator, Food Cardiff, said: "As a member of the Wales Food Poverty Alliance, Food Cardiff supports this programme to help create new and nurture existing alliances that support the work of local organisations to tackle the issues around food and poverty. I have seen first-hand in Wales the impact that a local partnership can have not only on its own geographical area but also in influencing civil society and policy makers more widely. Sharing experience and best practice requires time and resource but is a fundamental tool in addressing the issues surrounding poverty."
Vic Borrill, Director, Brighton & Hove Food Partnership said: "Food poverty is an enormous challenge facing the whole county and it is only working together across national and local levels that we be able to address the issues. We welcome the opportunity to allow us to share what we have learned with other areas and look forward to learning about the success and otherwise of other approaches."
ENDS
For media enquiries please contact:

Simon Shaw, Sustain
simon@sustainweb.org or 07941 1538 586
Supportive Quotes from other parts of the UK:
Mark Fishpool, Director, Middlesbrough Environment City said: "We are particularly supportive of the opportunities that the programme will provide to engage with those who have experienced food insecurity in the development of our actions and also the networking and learning opportunities with other towns and cities in similar circumstances."
Claire Pritchard, CEO, Greenwich Community Development Agency said: "As an organisation that has been working to tackle food poverty, we very much welcome this project. Our work has previously been focussed on local activity, so we value being part of a National Network which we believe will support us to find new solutions and projects."
Dr Sandra Passmore, Education Adviser and Public Health Childhood Obesity Specialist, Birmingham Health Education Service said: "Being part of this programme would help provide the impetus to develop food poverty work in Birmingham – we could link in with expertise from across the country, learn through peer support and use the funding to develop sustainable partnerships across the city. In order to have an impact on food poverty and its wide ranging effects in Birmingham we need to be part of a movement within the country and to learn from each other on a system-wide approach to tackling food poverty."
Notes
Sustain has produced a guide on developing food poverty action plans based on the experiences of local areas to date.
The Big Lottery Fund is the largest funder of community activity in the UK. It puts people in the lead to improve their lives and communities, often through small, local projects.
It is responsible for giving out 40% of the money raised by National Lottery players for good causes. Last year it awarded £583 million and supported around 12,000 projects across the UK for health, education, environment and charitable purposes.
Since June 2004 it has awarded over £8 billion to projects that change the lives of millions of people.