Several steps have been made to bring forward legislation to ban the use of cages in all forms of farming in the European Union. Last month, the Commission signalled the go-head by laying out its plans.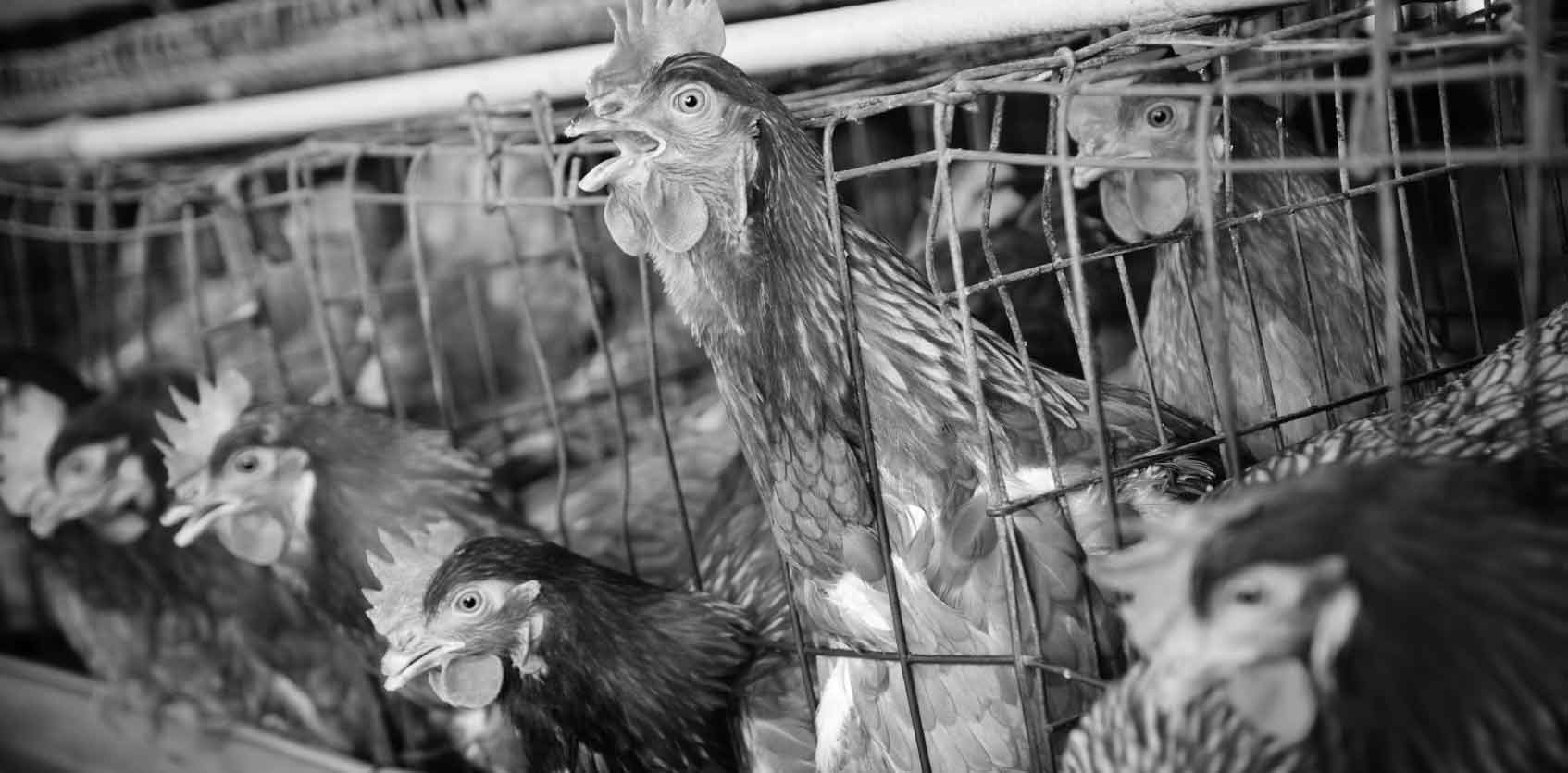 Caged Hens. Credit: Sandeep Subba.
Earlier in June 2021, The European Parliament voted in favour of ending the use of caged farming and force-feeding for foie gras. This historic and important step forward for animal welfare was then backed by the European Commission, who laid out its intention to put forward legislation by the end of 2023 to phase out and ban the use of cages. The Commission has said that they will look into the feasibility of bringing such legislation into force from 2027.
So what does this mean?
The European Union will ban the use of cages for all hens, pigs, calves, rabbits, ducks, geese and other farmed animals, with these being fully phased out by 2027.
The Commission will also address the issue of imported products from outside the EU, with a commitment to look at introducing standards that allow equivalent to the EU's rules.
The Commission will also look at potential funding to help farmers make the transition away from using cages, which will be important for this to be successful.
Over 1.4 million signatures (over 50,000 from the UK) were secured for petitions that called for this ban, which was also supported by 170 European NGOs, showing the widespread support for this to happen.
The Sustain alliance supports this move towards a farming sector that is better for animal health and welfare, and we hope to see the UK make similar strides through its Animal Health and Welfare Pathway and review of legislation.
Support our campaign
Your donation will help us work with farmers to push for policies to support farming fit for our future.