Labour Party pledges £26.8 million to Healthy Start programme in England
In his speech to the Fabian Society, Jonathan Ashworth MP, Shadow Secretary of Health and Social Care, said the Labour Party would commit £26.8 million to the Healthy Start programme as a part of their plan to reduce health inequalities.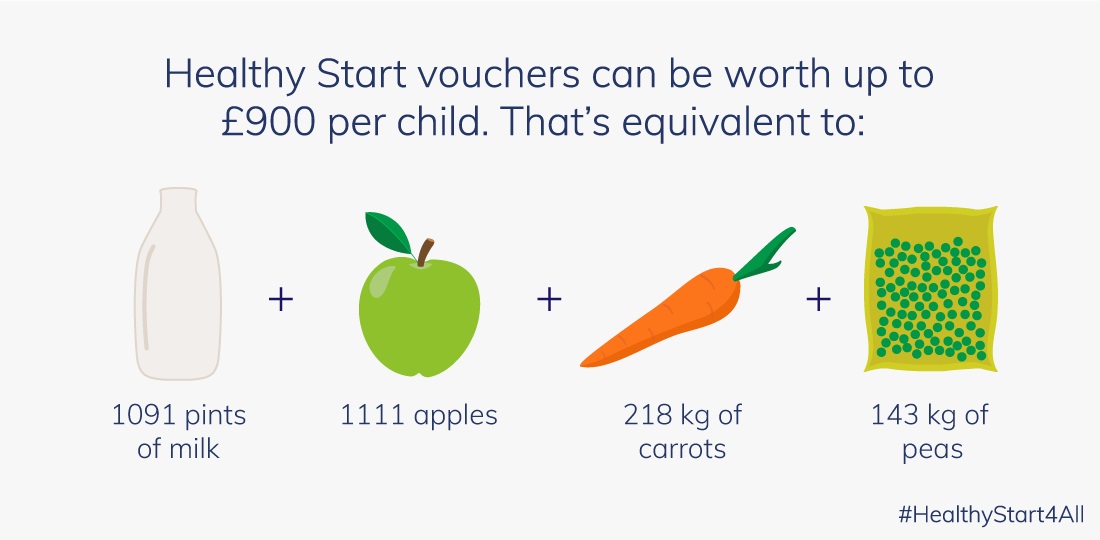 The Labour Party would introduce a Future Generations Wellbeing Act in order to make sure health and social services are focused on improving overall wellbeing and reducing health inequalities.
They would also commit £26.8 million towards Healthy Start, a programme which supports children and pregnant women in low-income families to buy fruit, vegetables, milk and infant formula.
Sustain welcomes Labour's commitment to invest more in the Healthy Start programme after coordinating a joint open letter to Secretary of State for Health and Social Care Matt Hancock MP about how 130,000 eligible families missed out on the programme last year.
Kath Dalmeny, Chief Executive of Sustain says,
"Every child, no matter their background, should be able to start life nourished, cared for and healthy so we are glad to see the Labour Party committed to investing in the Healthy Start programme so that no more eligible families miss out. We hope this is the beginning of future action by all parties to look into how else the programme could be reviewed, expanded and better supported in order to help reduce health inequalities."
Read more about what Sustain is doing on Healthy Start as part of our national Food Power programme.
---
01/07/2019
Food Poverty
SHARE
---
Food Poverty: Over 8 million people in the UK struggle to get enough to eat. Sustain is working with communities, third-sector organisations, local authorities and government, aiming to make sure everyone can eat well.