Vicki Hird, Sustain's Farm Campaign Coordinator features in the BBC Panorama programme to be broadcast today (10 July 2017) talking on the likely impact on our food and farming of a new trade deal with the United States.
[Update: the programme can now be viewed on Iplayer - http://www.bbc.co.uk/iplayer/episode/b08y7nm6/panorama-britains-food-farming-the-brexit-effect ]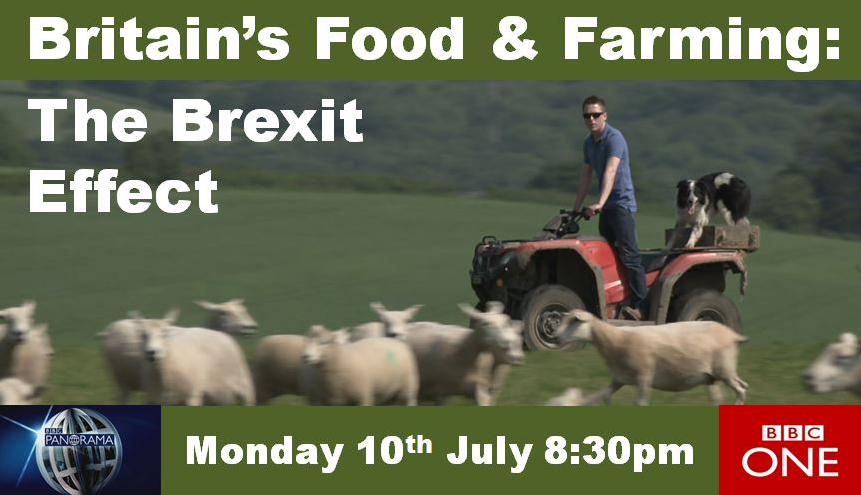 On the broadcast Vicki Hird, Sustain's Farm Campaign Coordinator, says:
"If new trade deals mean losing control of our food standards, it is a price too high to pay. The shift to a global market place outside the EU carries with it the real potential for ill health, poor animal welfare and a damaged environment. Our farmers too may lose out.
To win new trade deals, will we be forced to accept the 82 pesticides used in the US but banned in the UK (by EU rules)? Will we open the gates to genetically modified (GM) foods with no labels, hormone-grown beef or chlorine-washed chicken - permissible in the US but currently not in the UK? Will we have control over the standards of meat entering our school or hospital food, or will those standards be governed by trade deals? Will British farmers protecting nature and the environment have to lower their standards to compete?
We should be setting higher standards not risk lowering them. In addition, no-one knows what future tariffs and quotas will be negotiated for foodstuffs and this is critical to the future viability of UK farms, farm workers and the farmed environment.
Our whole food system should not be hostage to what other sectors such as finance want from trade negotiations. Bland assurances by government that we will 'maintain our high standards' are not enough. The government and UK trade negotiators need to be legally obliged to be transparent and open as negotiations proceed, ensuring proper parliamentary and democratic scrutiny. The terms of the new Trade Bill announced in the Queen's Speech in June 2017 will be the first test of whether the Government is committed to maintaining high food standards, or conversely using them as a bargaining chip for future trade deals.
Sustain and its 100 members are committed to campaigning for a Better Food Britain - for strong standards for farming and food that protect us, food workers and the farmed environment and which do not harm farmers in the global south."
-------------------------------
Contact Vicki Hird, Farm Campaign Coordinator Tel: 07903 478249 vicki@sustainweb.org
Useful materials:
Vicki Hird writes in Open Democracy on trade deals ahead.
New Sustain Beyond 2020 New Farm Policy briefing on policies to support farming and food after Brexit.
Support our charity
Donate to enhance the health and welfare of people, animals and the planet.