It's time to share your Urban Food Fortnight event details
London Food Link is excited to announce that the Urban Food Fortnight events map is now live! People adding their events now will have the chance to appear in The Jellied Eel, the good food magazine read by more than 40,000 Londoners.
About Urban Food Fortnight
Running from 9-25 September, Urban Food Fortnight connects restaurants and retailers with London's edible gardens and small batch producers, in the annual celebration of the best food and drink grown, made, cooked and saved in the capital.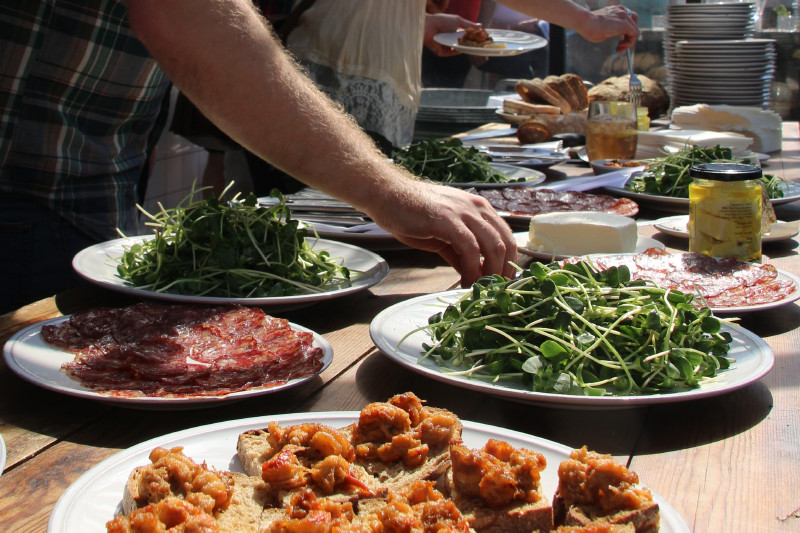 Each year, the packed programme sees urban food growers celebrating their gardens with the likes of harvest feasts, pop up dinners, botanical cocktail nights and foraging walks.
Meanwhile, eateries get together with growers, beekeepers, small batch producers and food savers to cook up special dishes or whole menus, surplus food feasts, cookery classes and more that celebrate the best of London's local larder.
Add your event
Please add details of your event to the Urban Food Fortnight calendar today!
There you'll also find suggestions for events, finding London producers, and other ways to get involved.
Get featured
London Food Link is on the home straight with the final Jellied Eel magazine of 2016, which will include a major feature on Urban Food Fortnight events.
The 'Eel won't be able to mention everything going on but to be in with a chance of being included in this roundup, please add details of your event before 28 July.
The way to be sure you're seen by 'Eel readers (and help support LFL's work) is to take out an advertisement.
---
20/07/2016
Urban Food Fortnight
SHARE
---
Urban Food Fortnight: Urban Food Fortnight, the annual celebration of London's local larder, September 2019