The 2nd UK research conference on food and poverty
The Evidence and Network on UK Food Insecurity (ENUF) will be hosting their second conference on food and poverty from 23-24 June at King's College London.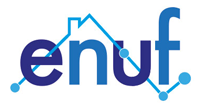 The conference theme will be 'Evidence for Change' and will focus on highlighting both the evidence base which demonstrates the need for change but also on how and what research evidence can be change-making. The aim of the conference is to build understanding on how household food insecurity research can make a difference to policy, practice, and lived experience. The conference will do this by showcasing research findings to a varied audience and exploring how to enhance the usability of evidence from the perspective of stakeholders including policy makers and practitioners.
ENUF is inviting researchers to submit either abstracts or workshop proposals for consideration in the conference programme. The deadline for submissions is 17:00 on 28th February . To find out more about the conference and abstract and workshop proposal submission details, please visit their conference web page.
Support our work
Your donation will help communities identify ways to alleviate food poverty and increase access to healthy food.