Is Tesco to ditch scratch bakeries?
On Sunday, a national newspaper reported that Britain's largest retailer's in-store bakeries are to stop selling loaves made from fresh dough.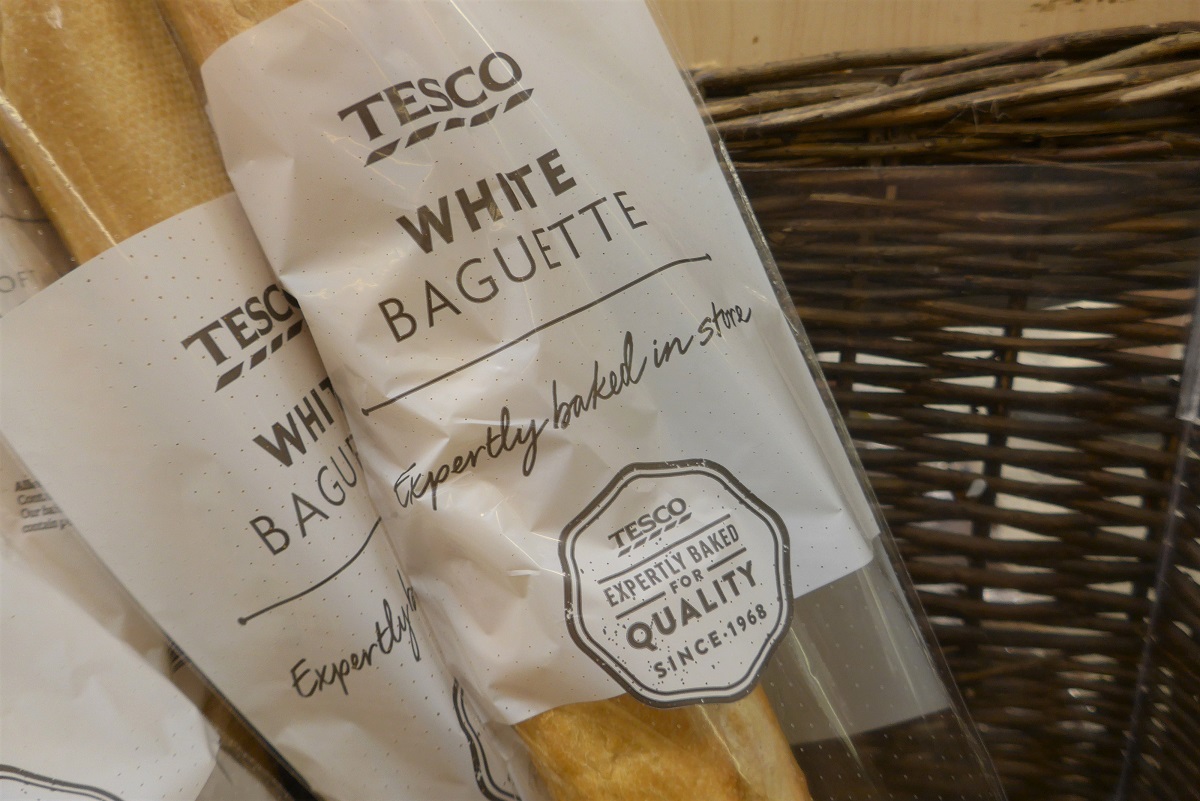 Photo by Chris Young / realbreadcampaign.org CC-BY-SA 4.0
Citing 'industry sources', The Mail on Sunday alleged that Tesco was "considering an overhaul of in-store bakeries, using frozen instead of fresh dough." Yesterday, Tesco announced that it would in fact be closing fresh food counters at 90 stores and that around 9,000 jobs are at risk, but equivocally denied that this would affect bakery counters.
Real Bread Campaign coordinator Chris Young said: "Tesco's ambiguous announcement yesterday that it doesn't plan to make any 'significant' bakery changes 'this year' does not rule out ditching scratch baking, or even closing in-store bakeries, at some point." He added that "it should be remembered that Tesco currently only bakes from scratch at a fraction of its 3400 UK stores anyway, though quite how few they won't say."
Asked for comment by The Grocer, Ben Reynolds, Deputy CEO of Sustain, which runs the Real Bread Campaign, said: "We would never celebrate anyone losing their job but, for us, instore supermarket bakeries are hard to love. If this announcement by Tesco helps drive more customers to buy Real Bread from real bakeries, then that will have been a good result."
Following a complaint by the Real Bread Campaign, in 2010 the Advertising Standards Authority banned a Tesco 'baked from scratch' advertisement after the company admitted that it only did so at a fifth of its 2,362 UK stores. It also confessed that 1,288 of its in-store 'bakeries' were in fact what the Campaign calls loaf-tanning salons, merely re-baking loaves made elsewhere.
In 2018, the Real Bread Campaign asked Tesco for updated information about its in-store bakeries and other own-brand loaves. As reported in Are Supermarket Bloomers (still) Pants? the retailer did not respond.
The Real Bread Campaign's call for an Honest Crust Act includes banning part-baked loaves from being marketed as 'fresh'
Support our charity
Your donation will help support the spread of baking skills and access to real bread.