Brexit Forum news, January 2019: Sustainable farming
On this page, we share recent news updates on Brexit-related developments in farming policy, including the Agriculture Bill.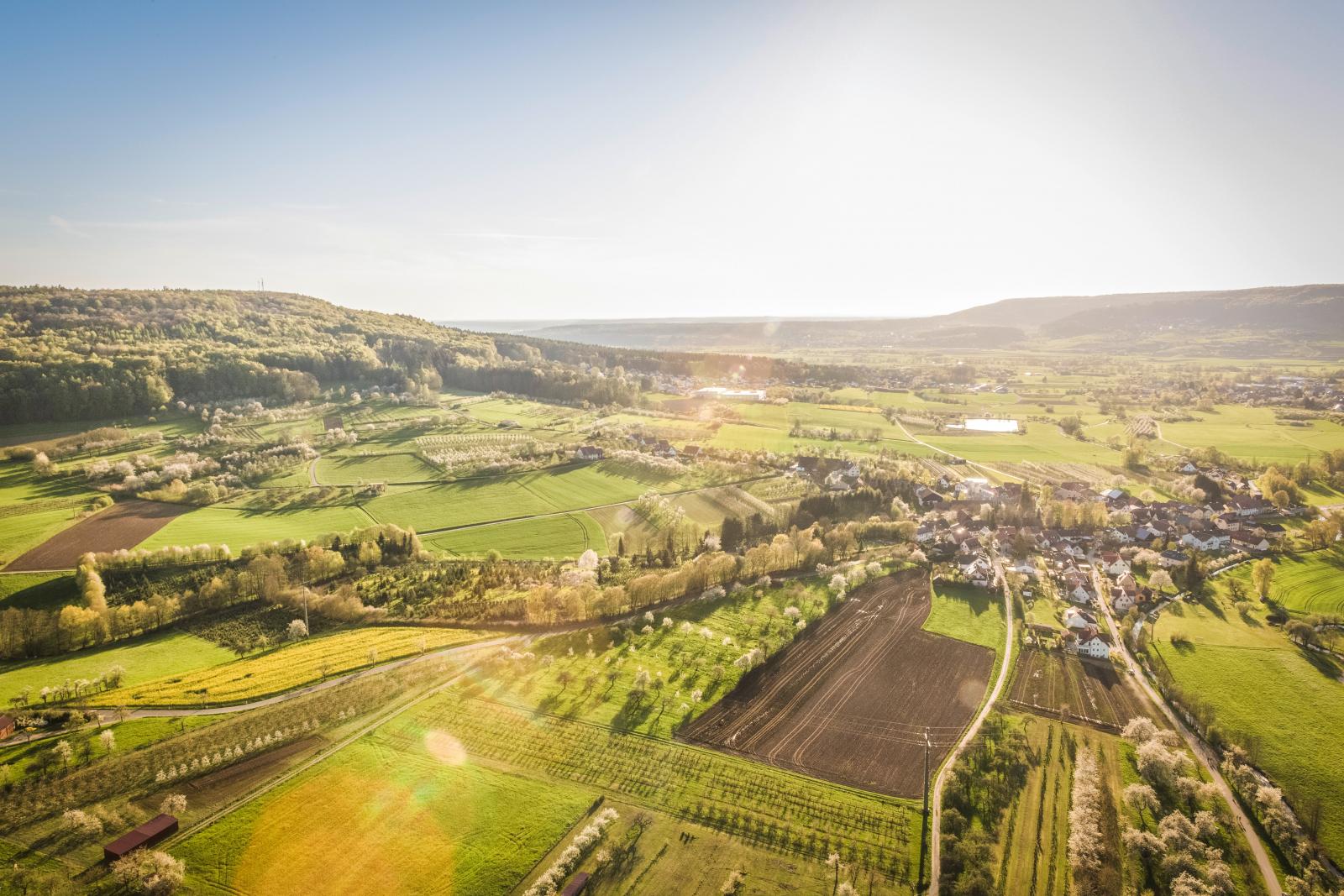 The Agriculture Bill published in September 2018 is the first major piece of UK farming legislation for half a century. It sets out a new framework for providing public support to farmers, with the expectation of public money being paid for 'public goods', mainly the achievement of positive environmental outcomes. There is also a welcome emphasis on the need for fair trading in the food supply chain, aspiring to ensure that farmers at home and overseas are protected from unfair trading practices. However, the Bill provides only powers and no obligations for decision-makers – now or in the future – to take action, nor to allocate sufficient budget.
The Sustain alliance has therefore been focusing considerable efforts over recent months to win key amendments to the Agriculture Bill; we are also contributing to the processes, such as development of a new Environmental Land Management Scheme, that will implement policy in practice; all to promote public health, agro-ecology, fair dealing, farming livelihoods, decent pay and conditions for agricultural workers, and high food and farming standards in international trade deals.
Take action now: Tell your MP to make farm policy fit for our future. We have a chance of fairer, better food policy – we need your help.
Other Brexit-related farming news
Small farmers and medium-sized producers are set to have increased protection from bullying by big food buyers, thanks to new rules introduced across the European Union today. However, it is not yet clear whether the UK Government will implement similar rules for food trade within the UK.
The Green Alliance and the National Trust - who are both part of the Sustain alliance - have published a report on how to unlock private investment to improve the environment.
Brexit means all four governments of the UK – Scotland, Wales, Northern Ireland and Westminster – must redefine their relationships, argues a new report from the Institute for Government. Outside of the EU, devolution arrangements are "no longer fit for purpose". The report looks at the environment, agriculture and fisheries.
Sustain member PAN UK say that the UK is woefully unprepared to regulate pesticide use after Brexit which poses major risks to environment and human health.
Sustain member Pesticide Action Network UK has a new briefing on how to set a target and ways in which it could be used to drive a meaningful and lasting reduction in pesticide use.
Sustain has welcomed the Sustainable Soils Alliance as a new member, strengthening links between the two organisations and ensuring that soil health is integrated into our advocacy work on new farming policy, the Agriculture Bill and the emerging Environmental Land Management Scheme. The aims of the Sustainable Soils Alliance are: "To effect an improved political and public understanding and appreciation of soil that will lead to a reversal of land degradation and the restoration of our nation's soils to health within one generation. The convening and coordinating of the full community of relevant stakeholders; to be a figurehead for the lobby for an effective policy framework to support sustainable land management that will restore and protect our soils, with all associated implications for the natural environment, climate change, public health and food security."
The UK's post-EU Agricultural Bill - released as a draft in September - is now passing through further stage for approval. Whilst it proposes many measures for supporting environmentally-friendly farm practices, it does not yet go far enough to support whole farm approaches such as (and especially) agroecology, writes Ben Davis of LUSH Times.
The UK Agriculture Bill presents an opportunity to protect farmers and stop harm arising from food production. We have the opportunity in the UK now to address these failings and ensure UK farm policy supports farmers in producing food whilst delivering public benefits like environment and nature, tackling climate change and other benefits. Yet specific amendments are needed to the UK Agriculture Bill to enable public health ambitions.
Three politically charged words sum up the problem of trying to assess whether the draft Agriculture Bill published in September will work: budget, duties and trade.
The Alliance to Save Our Antibiotics - convened by Sustain, Compassion in World Farming and the Soil Association - expresses dismay at plans for the UK to continue to allow routine use of farm antibiotics after Brexit, despite an imminent EU-wide ban on this dangerous practice.
Wales and Northern Ireland consult on the future of farming
The Welsh Government is seeking views on securing the future of farmland after Brexit. The Northern Ireland Executive has also launched a consultation on the future of agriculture after Brexit.
Government is progressing with plans a nationwide pilot to bring seasonal workers from outside the EU to work on British farms for up to six months. Sustain welcomed the news but believes it doesn't go nearly far enough in filling the labour shortage.
The Government is delaying legislation that would acknowledge animals as sentient beings – a legal principle that will be lost in UK law when the UK leaves the EU. They have committed to "ensure that any necessary changes required to UK law are made…to ensure animal sentience is recognised after we leave the EU".
Agri-tech scientists are calling on the government to relax the rules on gene editing after Brexit. Sustain member GM Freeze believes we need to keep the EU's strong safeguards in place. GM Freeze and Beyond GM have launched a petition to protect consumer rights on GM labelling.
Sustain member the Soil Association responds to Environment Secretary Michael Gove's suggestion that British scientists and farmers could "lead the way" on gene editing after the UK leaves the EU.
Defra's 'gold standard' food labelling system may not replace other assurance schemes such as Red Tractor or RSPCA Assured, a top official has said.
---
02/01/2019
Brexit
SHARE
---
Brexit: We stand at a cross-roads. When the UK leaves the European Union, will our leaders uphold good standards for our food, farming, fishing and trade deals? And will they agree a sensible deal with the EU? We need to make sure that they do!