Step Up to the Plate report launch
A new report Step up to the Plate: Towards a UK food and poverty strategy was launched this week at a roundtable event in Portcullis House hosted by Kate Green MP and Kevin Holindrake MP. This report highlights some of the key issues surrounding the lack of food insecurity measurement, the growth of food charity, and the human right to food.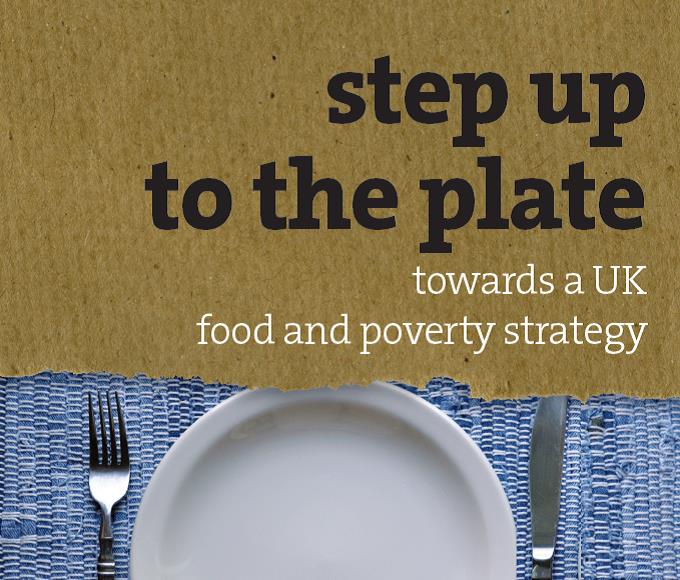 The report includes five key shifts that are needed in policy approaches to household food insecurity:
Appoint a minister or department charged with responsibility for coordinating a policy response across Government,
Measure household food insecurity each year,
Free people from the threat of food insecurity.
Listen to people with first-hand experience of hunger and use their experiences, as well as informed research, as the basis for policy.
Lead the way in ending hunger and household food insecurity.
There is currently the opportunity to take action to generate progress on getting the government to measure household food insecurity. Emma Lewell Buck MP's Bill on Household Food Insecurity Measurement will have its second reading in Parliament on the 2nd of February 2018 so there is still time to contact you MP and ask them to support it. There are a number of ways you can do this, via email, post, or even on social media!
Why is household food insecurity measurement important?
The Food Standards Agency (FSA) Food and You survey found that 8 per cent of UK adults have low or very low food security (reduced quality of food or reduced food intake) and an additional 13 per cent of UK adults are only marginally food secure (have problems or anxiety about accessing adequate food). This means that 1 in five people are having issues accessing adequate food.
Unfortunately there is no systematic measurement of household food insecurity in the UK meaning that it is currently very difficult to know the full scale of the problem.
If you want to read more about measuring household food insecurity, Sustain along with the University of Oxford, and the Food Foundation have published a report outlining four key facts you should know about why we should do it. This report is available online here.
---
End Hunger UK is a coalition that has a vision of a UK where everyone has access to good food, and nobody has to go to bed hungry. It is supported by many national organisations, including: Baptists Together; Child Poverty Action Group; Church Action on Poverty; the Church of England; the Church of Scotland; Fareshare; First Steps Nutrition; Food Bank As It Is; Food Ethics Council; Fabian Commission on Food and Poverty; The Food Foundation; the Independent Food Aid Network; Food Matters; Magic Breakfast; the Methodist Church; Nourish Scotland; Oxfam; Quaker Peace and Social Witness; Sustain: the alliance for better food and farming; The Trussell Trust; and the United Reformed Church.
---
26/01/2018
Food Poverty
SHARE
---
Food Poverty: Over 8 million people in the UK struggle to get enough to eat. Sustain is working with communities, third-sector organisations, local authorities and government, aiming to make sure everyone can eat well.