Earlier in February, Defra published their response to the Lump Sum and Delinking consultation, setting out their plans for these two schemes. Disappointment, with a side of frustration, seems to be the meal of the day.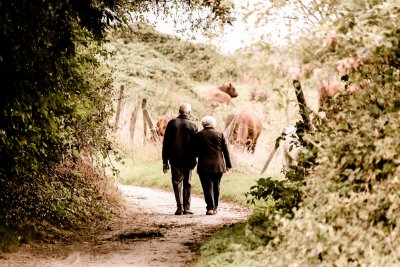 Retired couple walking through the farm. Credit: Pixabay
Let's recap what these schemes are:
Lump Sum: This was initially suggested by Defra to help farmers in England retire from the sector. By doing so it was proposed that land would be made available and unviable farms would be supported out of business. Defra believed this would present opportunities for existing farms to expand or new entrants to get into the sector. Applicants would receive a lump sum payment linked to their remaining direct payment amount for the years 2022-2027. In return, landowners would have to sell or rent their land, while tenants would have to surrender their tenancy.
Delinked payments: This would replace the Basic Payment Scheme (BPS) and signal the endgame of direct payments in England. The remaining years of subsidies between 2024-2027 would not be linked to farming or a specific piece of land. Farmers would receive the same amount that they would have under BPS, but they would not have to keep their land in agricultural condition which is a stipulation in BPS. Defra believe this would give farmers more freedom to invest that money into other areas of the business.
Sustain and the Landworkers' Alliance (LWA) submitted a response to the consultation on these schemes last year. The concerns that were raised and ideas proposed were supported by their membership base.
Following Defra's response to the consultation, both organisations were disappointed and frustrated by the final proposal for these schemes. The many farming organisations, farmers and prospective new entrants who helped contribute to the Sustain/LWA response last year, have had their views ignored.
Sustain and the LWA highlighted several issues with the design of the Lump Sum scheme and how it is unlikely to deliver on its aim to help new entrants into the sector. They also noticed potential loopholes that could allow landowners to retain full control of their land shortly after receiving their lump sum payment. There were also worries on the delinked payments approach and the lack of environmental regulations or requirement linked to that scheme.
Here are the key concerns with the Lump Sum scheme:
The option to gift land could create a loophole that would allow landowners to transfer their land to immediate family while receiving a lump sum payment from the taxpayer. Whilst a transfer to children or other family members does create opportunities for new farmers, it does not diversify farming or open up land to other new entrants, which is a stated aim of the initiative.
The opportunity for the landowner to retain the commercial and personal property (such as buildings and housing), as well as all non-agricultural land, means land made available may have no housing or infrastructure, creating a significant barrier for new entrants.
Landowners will be able to lease their land on a 5-year Farm Business Tenancy as a minimum, which raises concerns that they might be able to regain full control just 5 years after receiving the lump sum payment, reducing opportunities for new entrants who require longer-term security, or hampering the ability of smaller farms to grow.
Landowners will be able to use an option to retain full control of their land by putting it into one of the woodland creation schemes, again providing a loophole and reducing opportunities for new entrants.
Sustain and LWA believe the design of this scheme will undermine the aim of it to present opportunity for new people to come into the farming sector.
They are also concerned it will exacerbate the already serious issues around land ownership and consolidation in England, as well as see a lot of taxpayers' money go to already wealthy landowners.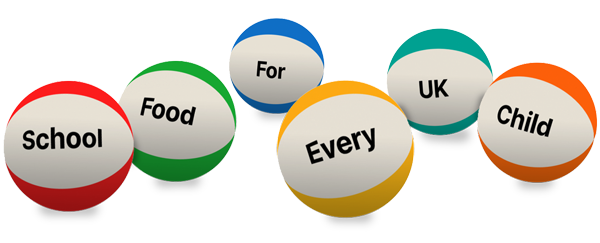 Ask your MP to end the school food postcode lottery now
Support our campaign
Your donation will help us work with farmers to push for policies to support farming fit for our future.