According to press reports, the supermarket will remove cartoon characters from 27 own label products across confectionery, ice cream and flavoured milk, following similar moves on its cereals. Read Sustain's response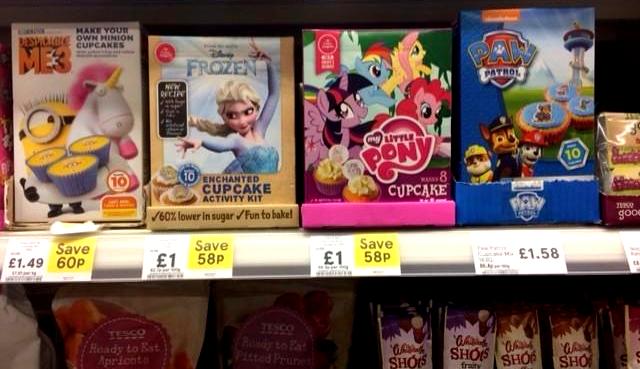 Ben Reynolds, Deputy CEO of Sustain, commented:
"This is another significant development to remove child-friendly characters from junk food. It's completely out of step with moves across the country to tackle child obesity that we should still see marketing of unhealthy products targeting children. First with cereals and now these products, we've seen supermarkets lead the way on own brand products. It's now for other manufacturers to follow suit."
The move is made to help parents "make informed choices about their children's diets," Asda said. Read the full article in the Mirror.
Sustain's Children's Food Campaign has been campaigning for removal of child-friendly characters from all HFSS produce. In research published in July 2020, 9 in 10 parents said that use of child-friendly characters led to their children asking them to buy unhealthy products, commonly called 'pester power'. 7 in 10 parents said that the prevalence of these characters on unhealthy food and drink made it harder for them to feed their children a healthy and nutritious diet.
In 2019, research by Action on Sugar in partnership with the Children's Food Campaign revealed that over half of all products displaying child friendly characters on packaging were for foods high in fat, salt and/or sugar (HFSS) that would be restricted from advertising in dedicated children's media channels.
Support our campaign
Your donation will help us champion children's rights, parent power and government action to improve the food environment children grow up in.