Farming minister George Eustice has said the Government will suspend tariffs to stabilise food prices in the event of a No Deal Brexit, despite concerns about the possible impact on the farming industry.
In an interview to BBC Radio 4's World at One programme on Friday 1 February he claimed there would be opportunities for British beef, pork and dairy farmers to produce foods currently imported from Europe. However, he also pointed out that there would be short term 'turbulence' for farming due to new export health certificates, customs checks and tariffs that would be introduced in the event of a No Deal 'hard' Brexit.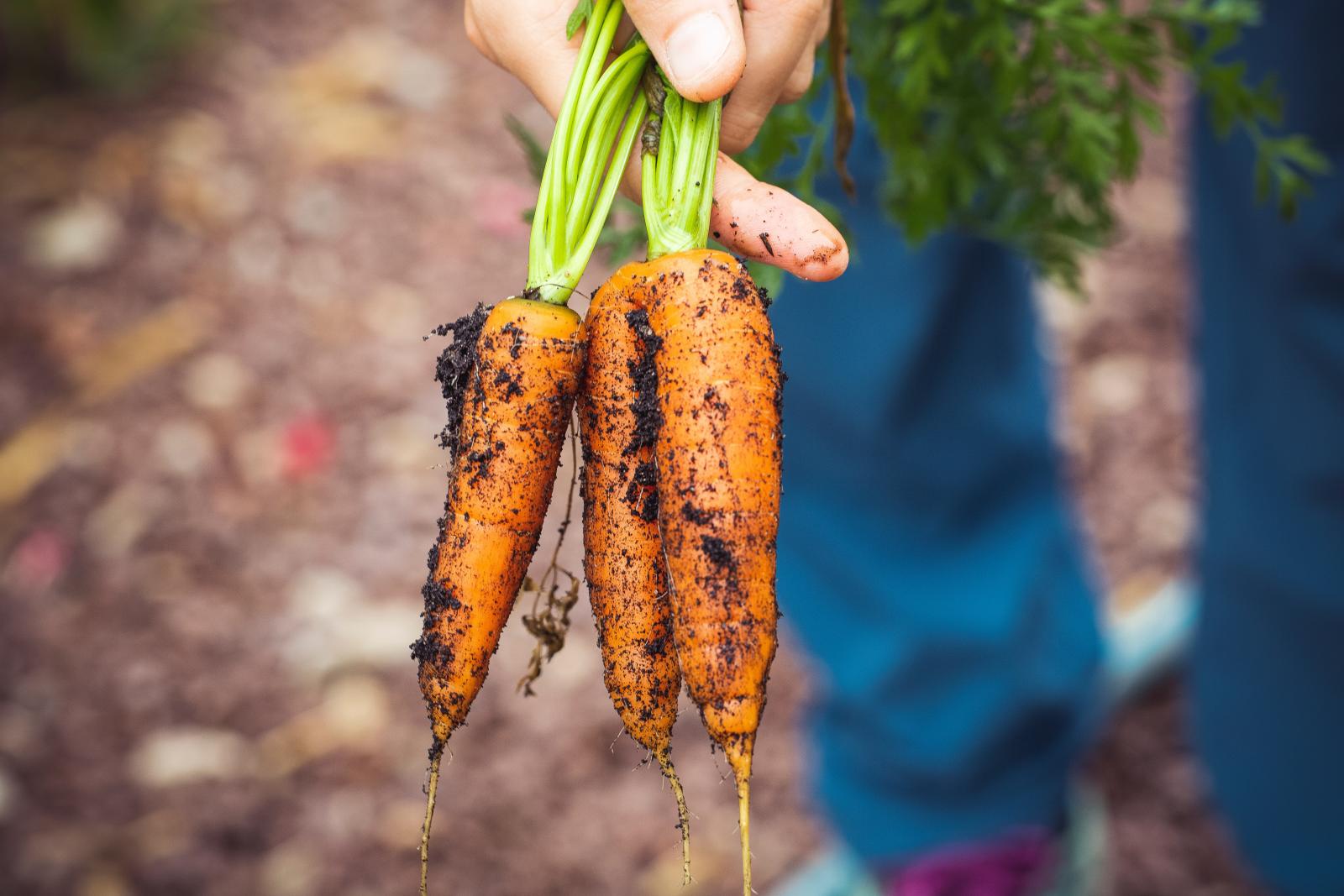 Pexels
The Minister also claimed the UK wouldn't put in any 'unnecessary' infrastructure at the borders, saying the UK would have a 'light touch, risk-based approach to surveillance of imports from the EU and expressed the hope the EU would do the same. However, his Secretary of State at DEFRA Michael Gove has already conceded that the EU would be forced by a hard Brexit to introduce border inspection points and sanitary and phytosanitary checks on UK produce. Work is already underway at Calais to build an inspection point for large animals arriving from the UK.
Vicki Hird said:
"George Eustice claims there are opportunities for British farming from Brexit, but in the same breath admits there will be 'turbulence' because of new export health certificates, customs checks and tariffs. He also claims the price of food will be stabilised using tariff rate suspensions and generous quotas, but the farming industry has been clear that this could spell disaster for them as well as filling supermarket shelves with food produced to lower standards.
"He goes on to say that this 'turbulence' will be offset by short term adjustments in currency markets but this sounds like gambling to us. Farmers shouldn't be facing this sort of uncertainty."
Full transcript of Mark Mardell interview with George Eustice, World at One, 1 February 2019. (Programme focus on Cornwall and Brexidt)
Cornwall gets a lot of money from the EU, people didn't respond to that by voting to remain. Will the gov replace that?
"We're replacing it with a Shared Prosperity Fund. That's going to replace the EU Structural Funds.
Penny for penny?
The actual total amount has not yet been decided. It may be a little less, it may even be more. Who knows?
It's quite important which it is.
I think it's important, it will be resolved when there is a spending review later this year that obviously the Treasury is leading.
We hear lots of warnings about what NO deal might mean What would be good for Cornwall about Brexit?
Well for Cornwall in particular we obviously still have a significant fishing industry. And at the moment we get a very unfair slice.
No deal would mean a chaotic situation for them.
Not necessarily. Not on fisheries. From the point of view of fisheries, in some ways the sooner we can leave the EU the better. For fishing specifically, that ability to control your own waters, to get a fairer share of the quota that are in our waters, because at the moment we only have access to about half our fish. that is a big opportunity for fishing. We've got an opportunity for the first time now in half a century to design an agricultural policy that works for British agriculture. And just generally, I think, for our national confidence the ability to be making our laws again in areas where frankly we haven't been for half a century is what people voted for.
Do you think we'll leave in 8 weeks time? There's a lot of talk about delaying.
I think we will leave. There's only a case really for a small extension to the Article 50 process if effectively heads of terms of the final term have been agreed. The idea of delaying because nothing's agreed, and we're still at 6s and 7s between us here in Parliament and the European Union, that would be a terrible mistake . So it's a strong possibility now, of course, that if the EU don't give some ground and try to accommodate us to reach that settlement that the PM is going to offer that we may well leave without an agreement.
How bad is that for Cornwall and the country?
We've done a great deal of preparation in government and the honest answer is a prediction about how bad it will really depends on how prepared the EU are to be able to manage borders. We know that as the UK we won't put in place any unnecessary infrastructure, we'll probably have a light touch, risk-based approach to surveillance of imports from the EU. We'll have tariff rate suspensions and generous tariff rate quotas on goods to ensure that prices remain stable. It would obviously make sense for the EU to do something similar but we obviously can't guarantee that they will.
Would those tariffs destroy the beef industry?
Well it wouldn't in the case of beef because we import a lot of beef from the Irish Republic. And actually what we would do in a no deal scenario is probably apply the so- called MFN tariff (Most Favoured Nation) tariff on sensitive sectors such as beef and sheep. A number of things would happen, first of all where we have mixed beef and sheep enterprises people would probably diversify out of sheep where we export a lot to Europe.
Because it would mean a flood of cheap lamb coming into this country?
Because our lamb would be slightly more expensive, sending it to Europe. So we'd probably see over time a slight reduction in lamb production but an increase in beef production.
A slight reduction in production means the destruction of an industry, doesn't it?
I don't think it does. We've done some modelling on this and the truth is that in a no deal scenario, which obviously we're all seeking to avoid, depending on the severity of that, there will probably be some short term adjustments in currency markets that will help mitigate and manage that. So, if the European Union, in the worse case scenario, take the most draconian and disproportionate approach to that particular event/episode, well then there'll be a currency adjustment that offsets and mitigates much of those tariffs, in any event.
But Michael Gove, your boss, says that there will be considerable turmoil for agriculture if we leave without a deal. Is he wrong then?
No, he's right. We want a deal, obviously. There'll be turbulence. Turbulence is a word that I've seen him use before. I think that is inevitably the case. Because at the moment you don't need an export health certificate in the form that we would in the future, you need a piece of paper that is similar to that but you don't quite need an export health certificate. There aren't checks at the border and there aren't tariffs. And in the future there could be.
But you also have to recognise that in agriculture we are a net importer of produce from the EU. We import a lot of beef from Ireland, a lot of dairy products from Denmark and pork from Denmark and produce as well from France and Spain. And in no deal scenario it would also be more difficult for them to sell to the UK and that would create opportunity for the UK.
What opportunities?
Opportunities to produce goods that are currently imported. Sectors such as horticulture or in beef, or in poultry and pork and many other sectors as well.
If I was a Cornish farmer listening to you, I wouldn't be particularly reassured that you're suggesting there may be a brighter future some way down the road but quite a lot of difficulty getting there?
We don't know what the impact of a No Deal exit would be but all I can say is we'll be doing everything we can to minimise those impacts and to maintain stability and the status quo as far as we are able to.
We've also introduced crisis measures through our Agriculture Bill so we have the ability to intervene to provide income support, should it be needed. And in addition, we're completely reforming the Common Agricultural Policy so it's fit for purpose in the future.
Support our charity
Donate to enhance the health and welfare of people, animals and the planet.