Swapping red meat for chicken won't help the environment
Sustain member Eating Better examines the rise in chicken consumption and what this means for our health and the environment.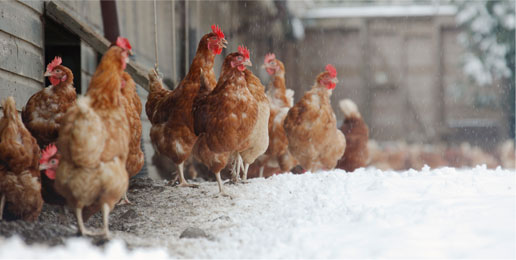 Chicken consumption is growing in the UK - sales of poultry overtook red meat for the first time in 2017. Part of this change in preference may be because red meat has been a focus of health and environmental campaigns.

In 2019 Eating Better are going to examine the chicken supply chain. Poultry has a relatively high carbon footprint, and moreover contributes to land use change and greenhouse gas emissions as it is predominantly fed on imported soya from South America. Globally 1kg of chicken meat requires 3.2 kg of human-edible feed, this is not just a waste it is also higher than for the same amount of red meat.

Food Research Collaboration is supporting Eating Better to build understanding of the issues of the chicken supply chain. The following questions will be examined in the project:
Are there reliable ways of measuring the impacts of broiler feed chains?
Do slaughterhouses use the most efficient killing methods?
Does the nutritional profile of a factory-reared chicken differ from that of a high-welfare bird?
Are certification schemes a realistic way to drive sustainability improvements in the sector?
Is chicken v beef the right choice – should it be low-welfare chicken v high welfare beef?
How might post-Brexit trade deals affect UK supply and consumption?
If you would like to contribute to or be kept informed about this project, contact Rosalind.Sharpe@city.ac.uk.
---
21/12/2018
Food and Farming Policy
SHARE
---
Food and Farming Policy: Sustain encourages integration of sustainable food and farming into local, regional and national government policies.