It's that time of year again where we look to celebrate the people and organisations that have made a significant contribution towards the Children's Food Campaign's goals over the past twelve months; and name the 'zeroes' who have thrown roadblocks in the way. Tell us who you would like to see win these awards.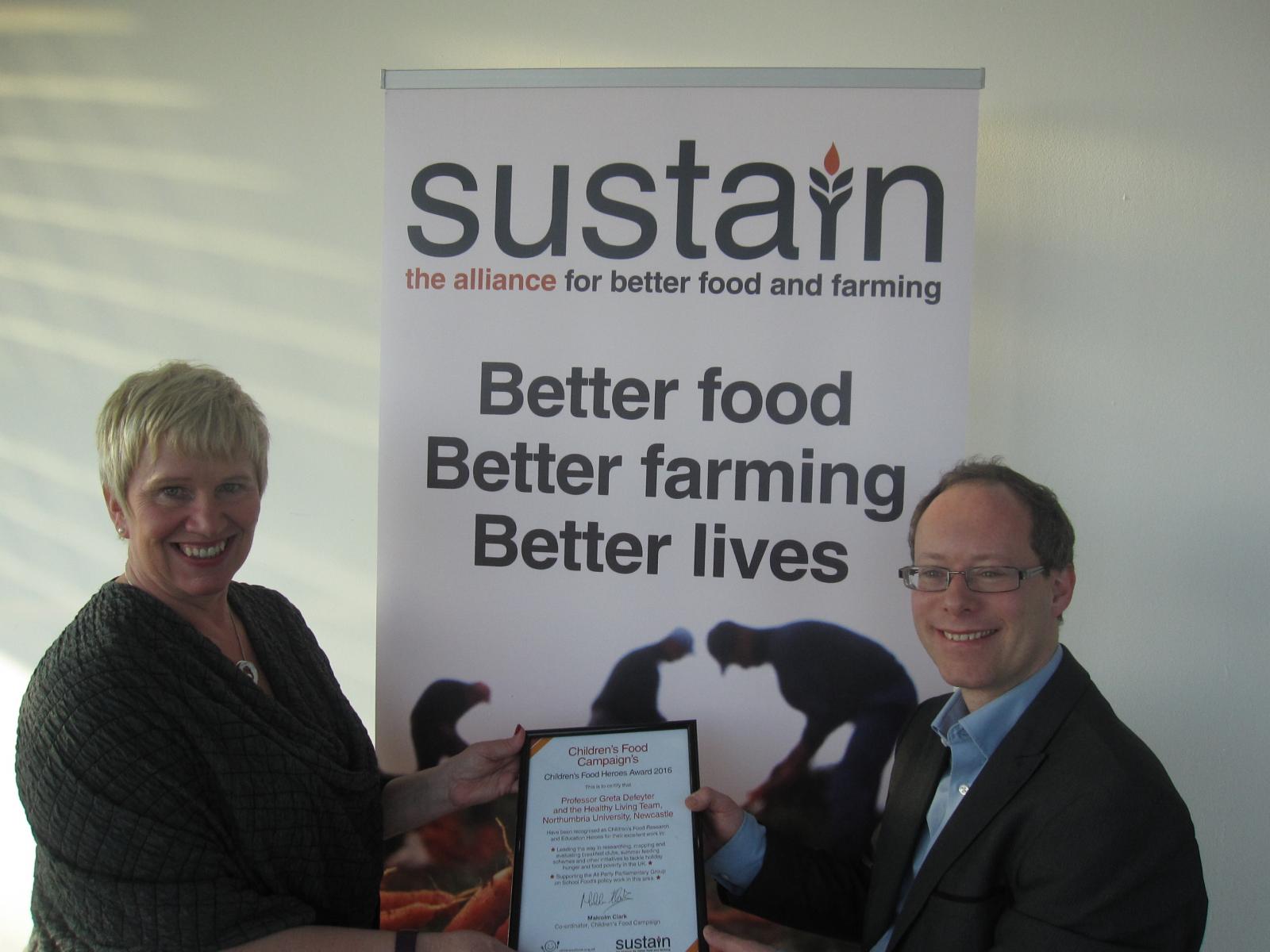 Last year's children's food heroes included: former Chancellor of the Exchequer George Osborne, the Committee of Advertising Practice, the Obesity Health Alliance and Northumbria University (pictured). And amongst the zeroes were the Prime Minister and her policy advisors, the Food and Drink Federation, and Kellogg's. You can also check out who won the awards back in 2015, 2014 and 2013 too.
Introducing the 2017 Awards:

Children's Food Campaign aims to improve children's health by improving the food available and marketed in our schools, on our high streets, in our communities, and throughout society. The Children's Food Heroes and Children's Food Zeroes Awards started as a fun way for us to round-up the year's activity and celebrate campaign successes. We have now borrowed from our good friends in Australia, Parents' Voice, and their Fame and Shame Awards, to create specific award categories and increase the profile of the Awards themselves.

>>> Tell us your nominations <<<

Deadline is 31 December. The winners will be announced early in the new year.

Need help recalling all that has happened this year? See the stories in our news archive or on our social media for a flavour. But no need to limit your nominations just to those featured there!

Here are the categories for the awards:

Children's Food Heroes:
Those who have stood out in their efforts to champion children's rights, parent power, best practices and government action to improve the food environment children grow up in.

• Political
• Industry
• Charity / Campaigns
• Research / Education
• Parents' Champion

Children's Food Zeroes:
Those who have tried to weaken or block new rules / policies, or who have been the worst offenders for promoting junk food to children or creating new sugary products aimed at children's consumption.

• Pester Power
• Digital Devil
• Smoke and Mirrors
• Foul Sport
• Political

>>> Nominate your chosen Children's Food Heroes and Food Zeroes <<<
Support our campaign
Your donation will help us champion children's rights, parent power and government action to improve the food environment children grow up in.