Newham Council launches new strategy to tackle food insecurity
Newham Council have launched a new Food Security Strategy, working with local partners, children, families and experts to tackle food poverty and inequality in the borough.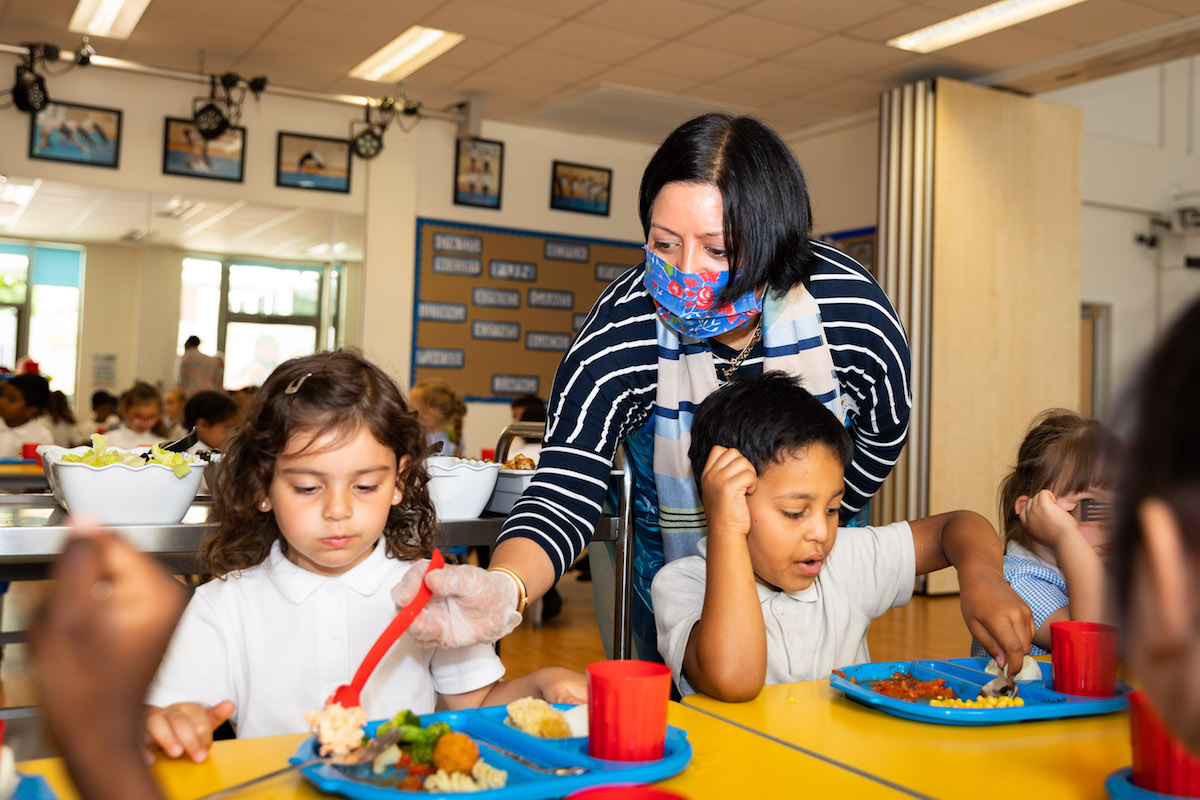 Newham Council, Newham Mayor at Hardie primary school, Canning Town
Newham Council report that Covid-19 has had a huge impact on families in Newham, with 50% of the borough's children living in poverty, and 32% of children in food insecurity.
The new strategy, 'We are Newham, We are Food Secure' aims to ensure all residents can access affordable, healthy food in a dignified and sustainable way. The strategy priorities for this year also include making sure that neighbourhoods and high streets make it easy and affordable for residents to make healthy food choices.
It is building on the number of measures put in place to support Newham's children and families during the pandemic and addressing the impact of food poverty facing young people in the borough, including holiday hunger. Earlier in the year, the Mayor of Newham committed to continue free school meals for all primary school children in the borough.
As part of the strategy, a Young People and Food Security cross-council group was set up to ensure stakeholders from across the borough are working together, including councillors from across the council from education, finance, and health teams, external experts and representatives from the voluntary and community sector.
"In Newham, as across the UK, there are residents struggling to afford enough food to live a healthy and happy life. We know that poverty is the primary cause of food insecurity, and we know that food is essential to life. That's why our Community Wealth Building, Inclusive Economy and Towards a Better Newham Strategies are fundamentally about tackling poverty and inequality in Newham." Rokhsana Fiaz OBE, Mayor of Newham.
"It is fantastic to see Newham leading the way not only in committing to the continuation of school meals for all children, but working collaboratively and upstream to put food security at the heart of its vision for the Borough". Rakhee Lahiri Westwood, London Food Poverty Campaign Coordinator.
Read the strategy here and other examples of food poverty action plans from around the country.
Newham Council also participated in the Greater London Authority and London Food Link Good Food Retail Project 2019. See our recently updated Good Food Retail report, featuring Newham council's Good Food Retail Project.
Published 10 Aug 2021
London Food Link: This is the umbrella for all of Sustain's initiatives in London. Our work includes helping to influence local government policy, hands-on food growing training, running sessions for public sector caterers, creating guidance for independent eateries and food producers, public awareness campaigns, and joining the dots between people around specific food issues. The LFL supporter network is open to everyone who grows, produces, teaches, peddles, promotes and simply enjoys good food in the capital.
Support our work
Your donation will help support community food initiatives and enterprises to thrive as part of a more sustainable food system.