Sourdough September: Are you ready?
A lockdown love for life because life's sweeter with sourdough!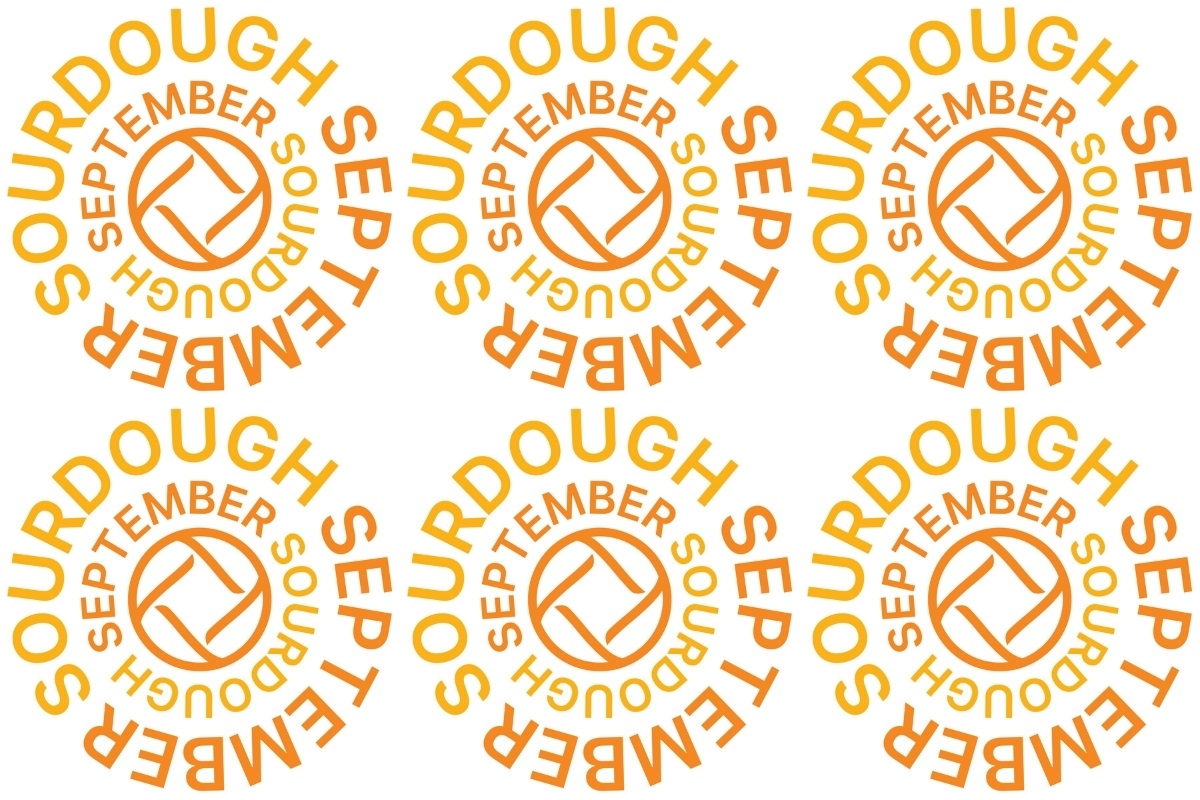 Campaign supporters can download the logo from our website. Please do not copy this image!
Launched by the Real Bread Campaign in 2013, Sourdough September is the annual international celebration of genuine sourdough and the people who make it.
The main reasons we run this initiative are increasing the number of people:
Pan-demic
A particular focus for 2021 is encouraging people who've been buying from local, indie bakeries (or got the bready baking bug*) during the pandemic to keep doughing.
*Well, cultures of lactic acid bacteria and yeast cells…
Grab a slice of the action
We encourage all business owners who make (or teach people to make) genuine sourdough bread to take advantage of the global phenomenon that we have created. For example, last year saw more than more than 5700 #SourdoughSeptember posts from nearly 60 countries on Instagram alone.
Please do use this opportunity to promote a relevant business AND the Real Bread Campaign in whatever way works for you!
Poster and logo: Campaign supporters can download and use this year's Sourdough September poster and logo.
Our calendar: Click on the + to add details of your baking class, starter giveaway, pizza night, weekly/monthly special, fundraising for the Campaign or whatever you get up to.
Local media: Get in touch with websites, papers, magazines, radio and TV stations round your way to say: "You know the Real Bread Campaign's annual, international celebration of sourdough? Well we're the business on your patch helping local people to enjoy it." Camapign supporters can login to download a media release template.
Make some noise
Whether or not you get involved in Sourdough September, please don't keep it to yourself. Please help us to promote the initiative and the Real Bread Campaign in general via any medium, be that print, online, carrier pigeon, smoke signals etc.
Use the #SourdoughSeptember hashtag in all relevant social media posts.
Sourdough gifts
As usual, our friends at Balcony Shirts are selling an exclusive, limited-edition design t-shirt, apron and mug, making a doughnation towards our charity's work for each one sold.
More ways to support our charity
Say no to sourfaux!
The bandwagon speeding to hijack the word sourdough to market products made with additives and/or baker's yeast** continues to gain passengers.
We continue to lobby for a legal definition and call out sourfaux shysters in the meantime.

**Great bread can be leavened with baker's yeast on its own or in combination with a starter - just don't call it sourdough! A product made using any additive isn't what we call bread at all.
Sustain summit
12 Oct 2022
The summit will consider meat and dairy production and consumption in the context of the climate and nature emergency, where inspiring work and opportunities exist, and the assumptions and underlying values about meat which have shaped our policy to date.
Support our charity
Your donation will help support the spread of baking skills and access to real bread.