SUGAR SMART Celebration Event highlights local success stories one year in
The SUGAR SMART campaign held a successful one year celebration event at London's City Hall, bringing together nearly 100 local campaign leads, organisations, businesses and individuals tackling sugar overconsumption in their communities across the UK.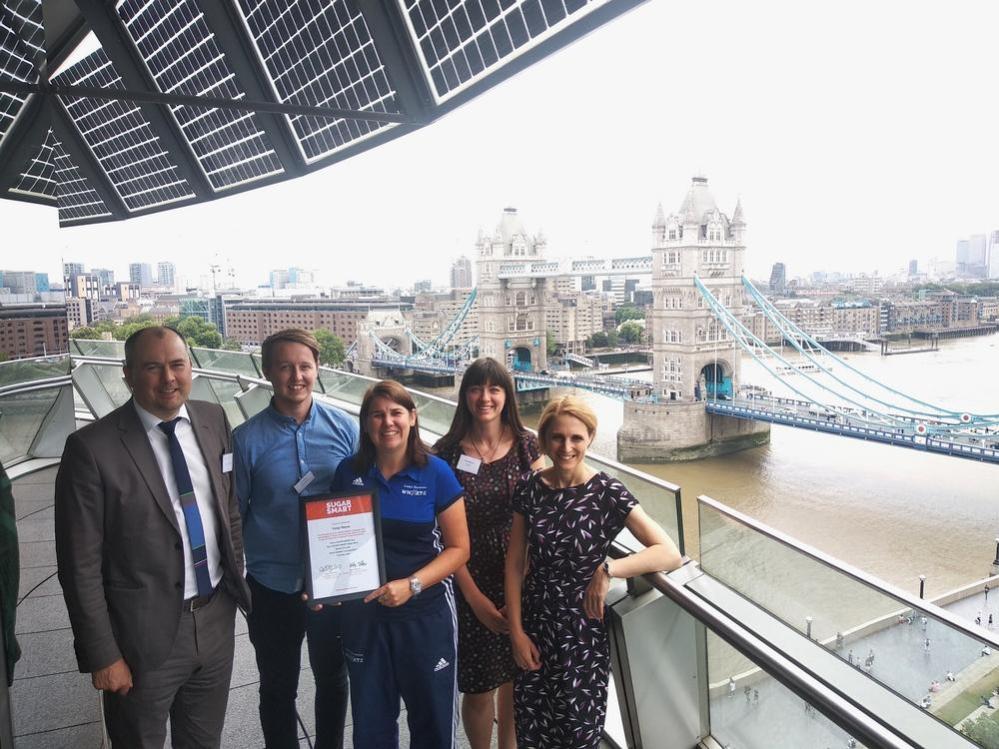 The event was chaired by Professor Corinna Hawkes, Vice Chair of the London Child Obesity Taskforce, and kicked off with a talk from Sustain's Deputy CEO Ben Reynolds highlighting the brilliant success stories from local SUGAR SMART campaigns across the UK as the campaign enters its second year.
The Celebration event featured a panel with speakers from the Sports & Leisure sector, a key focus area for SUGAR SMART in its first year, which highlighted brilliant work on sugar reduction and public engagement by Wicketz community cricket programme, Charlton Athletic Football Club, the community-owned Enfield Town Football Club and Healthy Stadia, whose work with Clubs on promoting healthier lifestyles includes the joint campaign with SUGAR SMART to influence sports bodies to drop partnerships with junk food brands.
Vicky Reeve, Plymouth Wicketz Development Officer, who runs healthy eating workshops with young people, received the first SUGAR SMART Certificate, a new resource on the SUGAR SMART website which can be created for any organisation or setting taking three or more actions on sugar reduction.
The morning also included group discussions on successes, challenges and future plans for work within different sectors, including community groups, hospitals, schools, caterers and sports venues. Participants shared ideas on how to engage further action on sugar reduction in these sectors, and how to get involved in SUGAR SMART September, a national effort to support people to take on sugar reduction challenges for 30 days. Learn more about taking part in SUGAR SMART September.
The event concluded with a talk by Claire Pritchard, Chair of the London Food Board, on how SUGAR SMART work fits into the London Food Strategy and on the proposed ban on junk food ads across the Transport for London network.
The success of the campaign's first year is thanks to the great work by over 50 cities, boroughs and counties working across sectors to reduce sugar overconsumption, and almost 1,000 organisations and settings engaging the public and improving access to healthier food. To learn more about these great local champions, visit the SUGAR SMART News section.
SUGAR SMART is a campaign run by the charity Sustain. SUGAR SMART is one of the featured campaigns in the UK's Sustainable Food Cities Network.
---
16/08/2018
Sustain
SHARE
---
Sustain: Sustain: The alliance for better food and farming advocates food and agriculture policies and practices that enhance the health and welfare of people and animals, improve the working and living environment, enrich society and culture and promote equity.